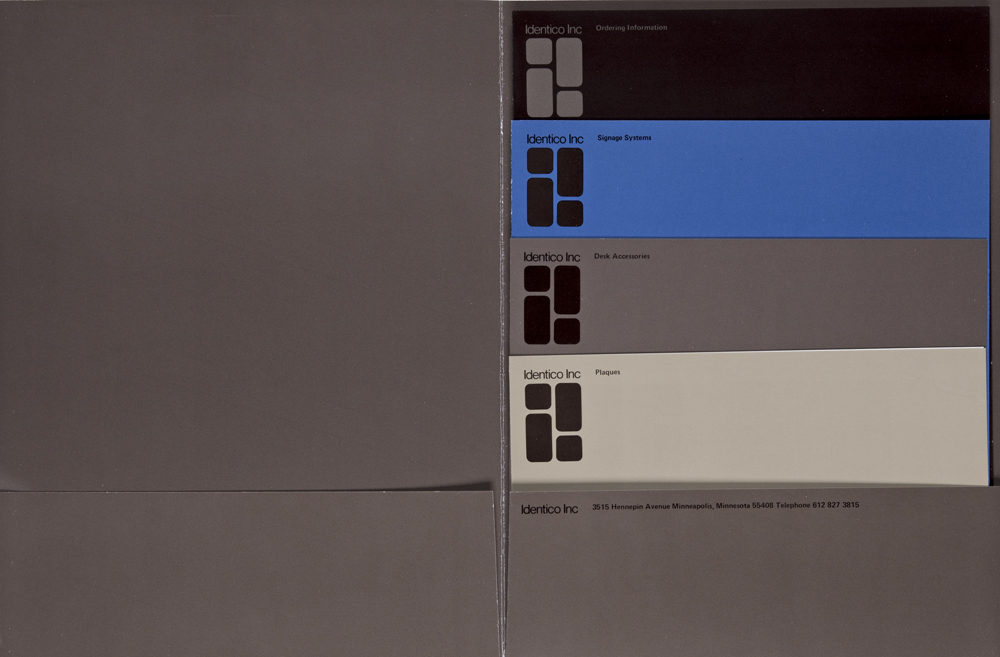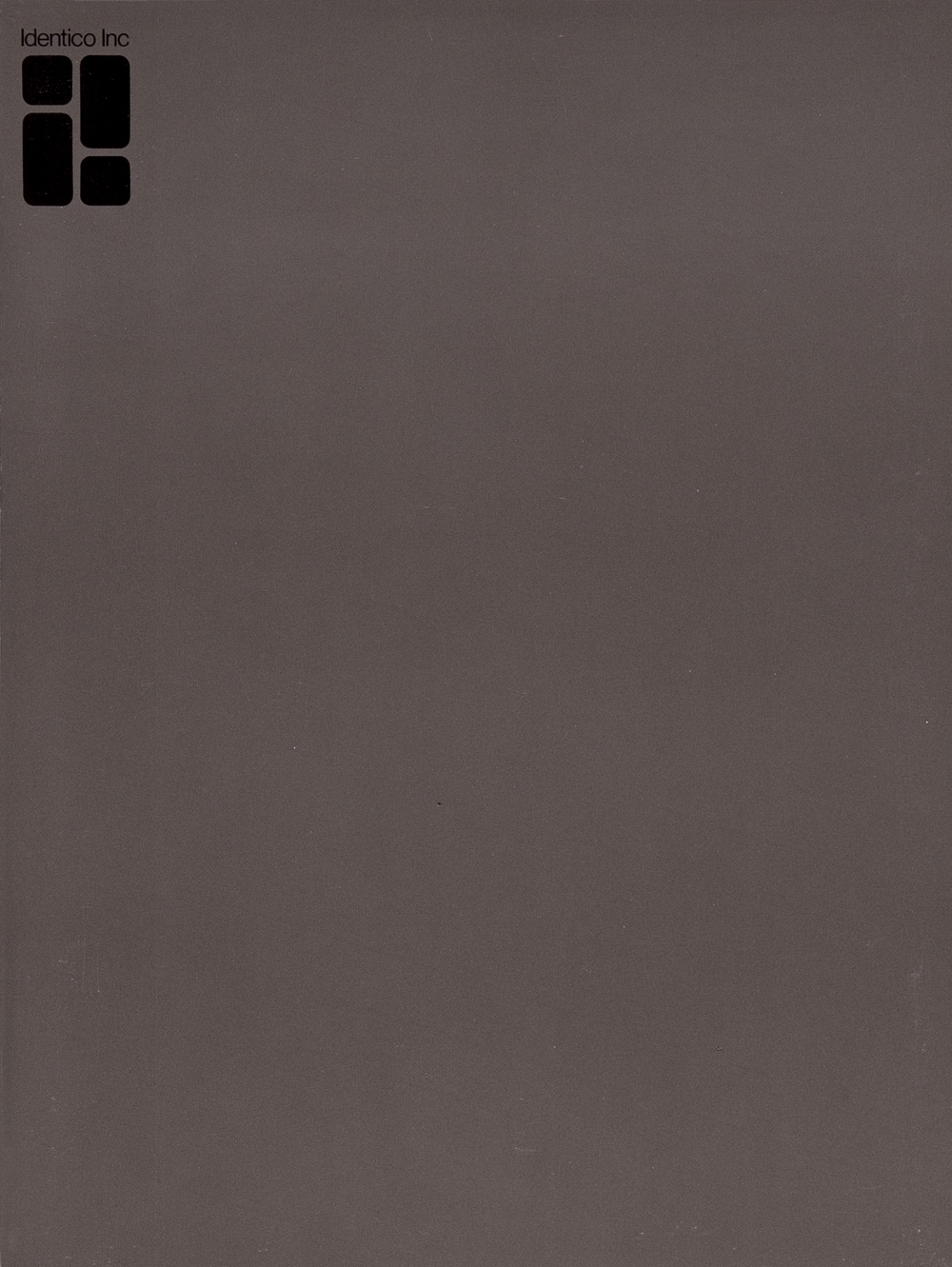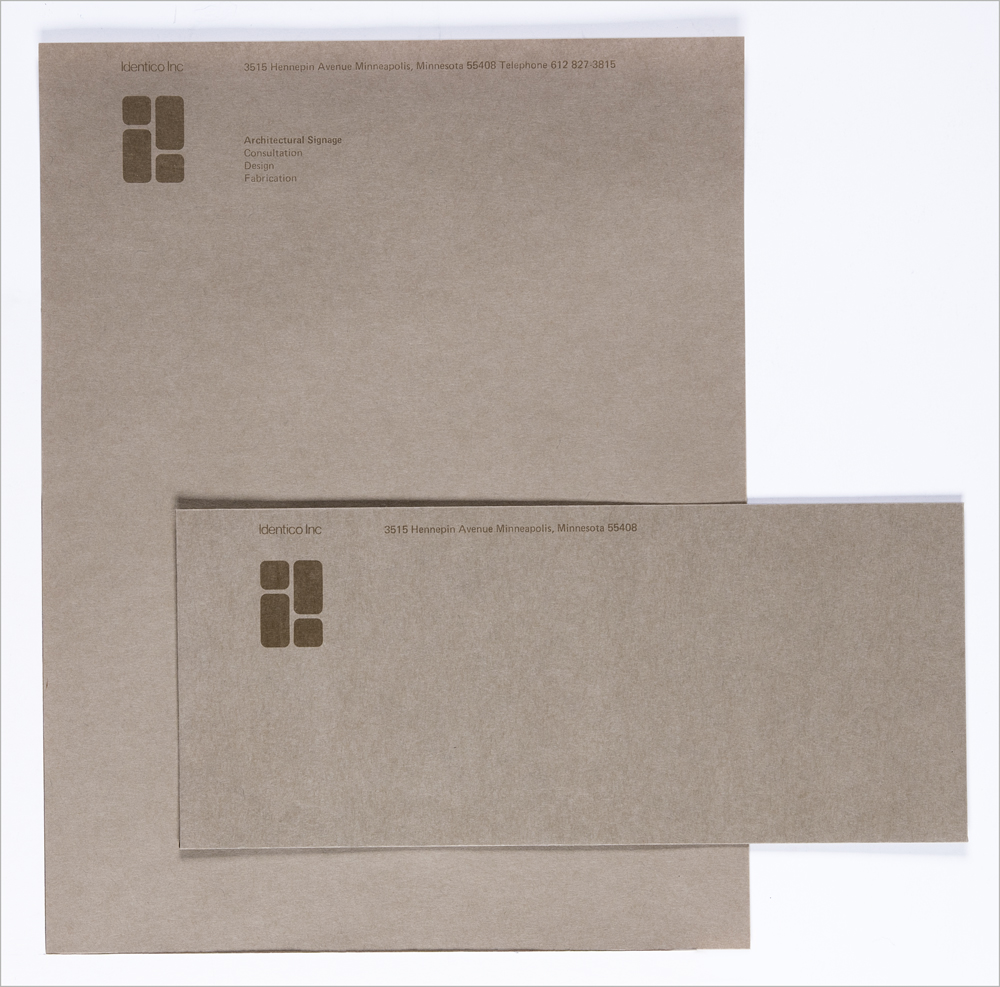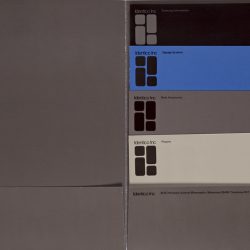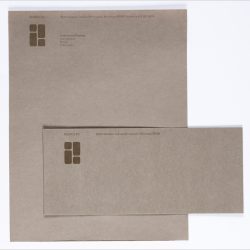 Identity system and product information and specifications for an architectural sign company. Components include a folder, stationery system, contract, order form, price list, specification form, and quotation form. Four brochures give product and technical information about signage systems, desk accessories, plaques, and ordering information.
Recognition AIGA 1974/1975 Communication Graphics, AIGA National Design Archives Collection: Denver Art Museum
SizeFolder and forms:W 8.5" x H 11.25"Dark Brown Brochure :W 8" x H 11"Blue Brochure:W 8" x H 9"Brown Brochure:W 8" x H 7"Tan Brochure:W 8" x H 5"
Paper/Material Brochures and folder: white gloss coated cover stock Stationery system and forms: uncoated white and kraft text and cover stock
Techniques Folder and Brochures: offset printing, 2 spot colors each + gloss coating. Scored, folded and assembled. Stationery system and forms: offset printing, 1 color
Copyright Not Available
Artifact Type Original (4 sets)
Donor Linda Powell
ID Number 2354