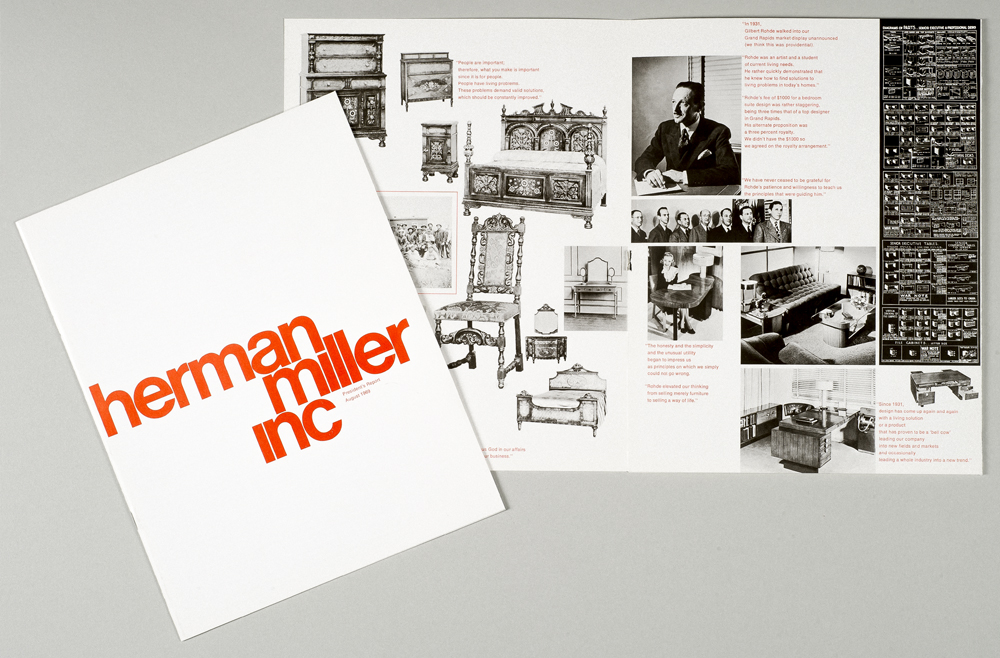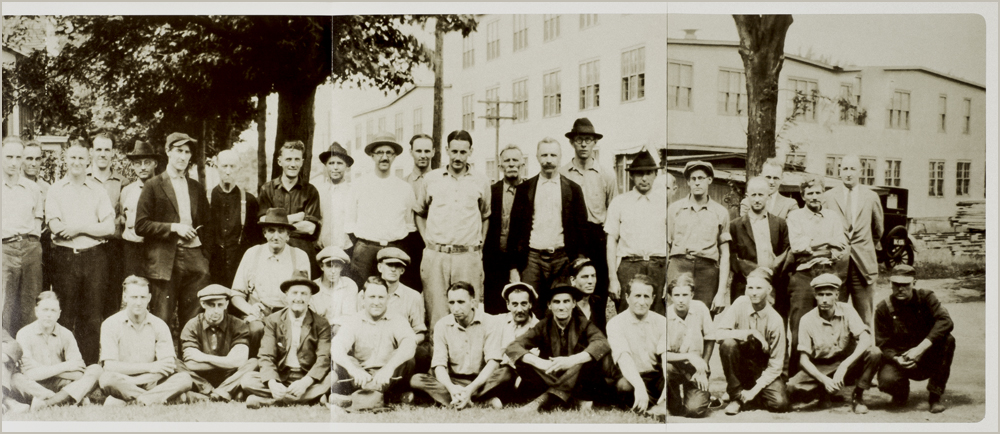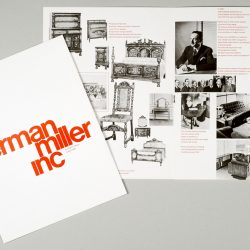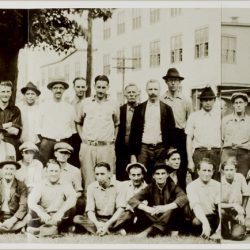 Herman Miller Annual Report. The pullout cover celebrates 6o years of change at Herman Miller. One side is a record of change, from the early traditional furniture the company produced to Action Office 2. The other side shows a panorama photo of the company employees in the early 1920's including D. J. De Pree (upper right).
Recognition AIGA Graphic Design USA: 6
Size W 8.5" x H 11" Foldout: W 51" x H 11"
Paper/Material Dull coated white cover.
Techniques Offset printing, 3 colors.
Fold out cover: scored and accordion folded.
Report: saddle stitched.
Copyright Herman Miller Inc.
Artifact Type Original (2)
Donor Herman Miller Inc.
ID Number 3815