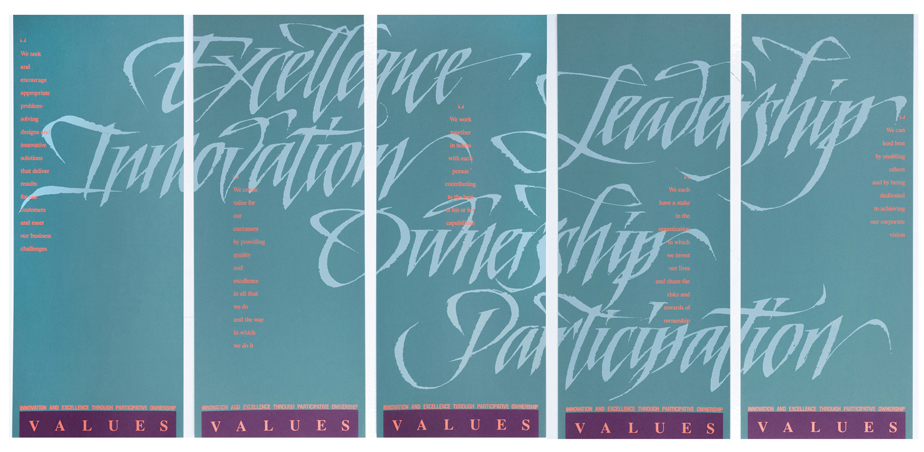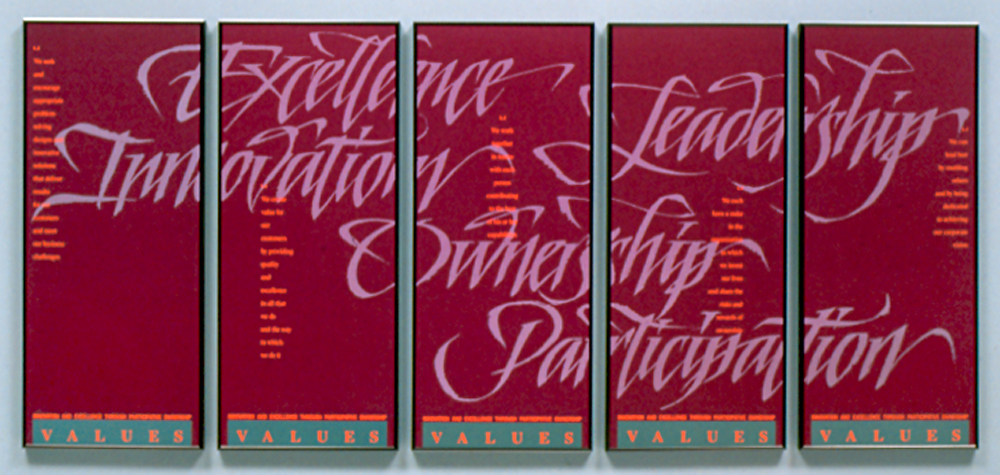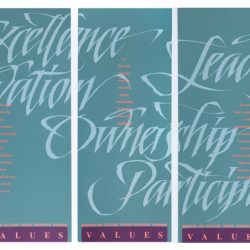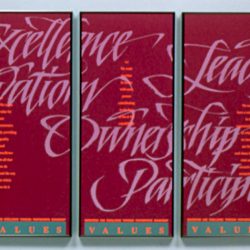 A set of posters representing the Herman Miller values to be displayed in Herman Miller facilities for customers and employees to see. Press size at that time was too small for the desired impact, so it was designed as a set to get the necessary scale for mounting on large walls – 5 values, 5 posters, 5 column grid. The 5 calligraphic values span all 5 components, tying them together into one large poster. The text moves across the grid on each component from left to right and the alignment changes from flush left, centered, flush right.
Recognition Strathmore Graphics Gallery Competition
SizeEach :W 12" x H 30"Set of 5:W 60" x H 30"
Paper/Material Purple and green Strathmore uncoated textured cover stocks
Techniques Offset printing, white ink. Screen printing, orange ink. The band at the bottom is applied by hand from the opposite paper color.
Copyright Herman Miller Inc
Artifact Type Original (2 sets green, 2 sets purple), plus digital reproductions
Donor Linda Powell
ID Number 749