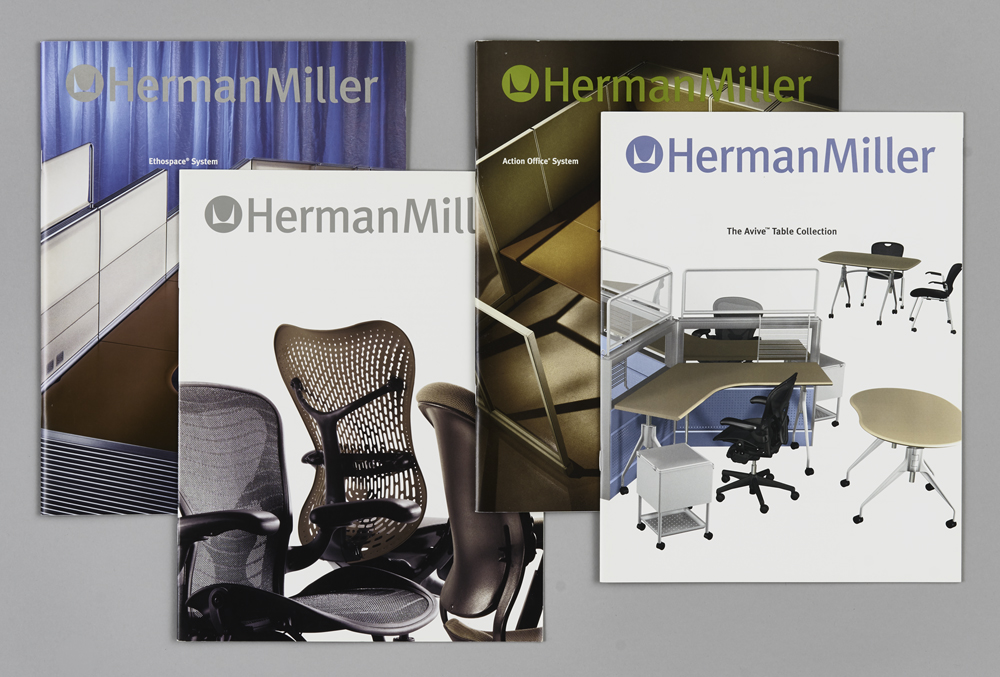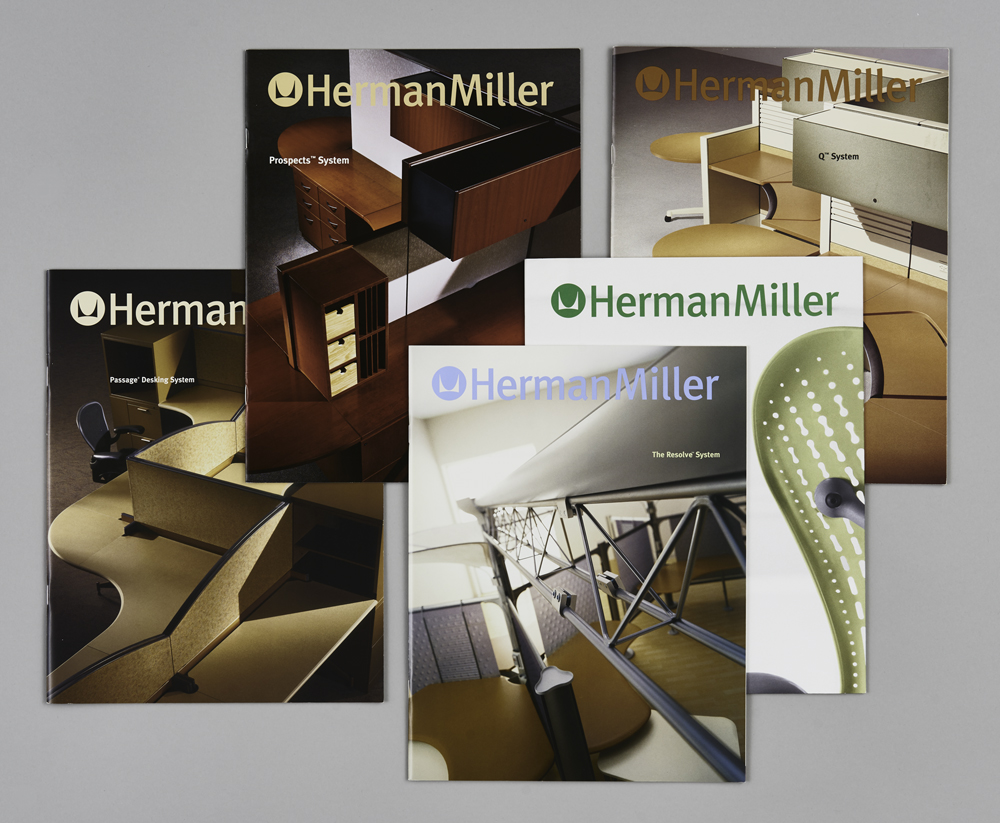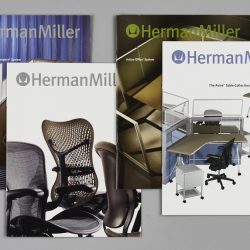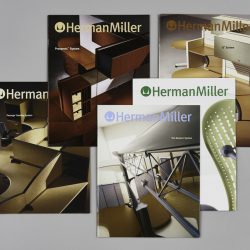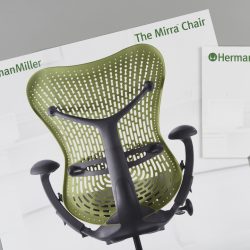 A system of product brochures that fit within general design guidelines including use of the company word mark, yet adapt to each product being promoted: seating, Ethospace System, Action Office System, Avive Table Collection, Q System, Passage Desking System, Resolve System, and Prospects System.
Size W 8.5" x H 11"
Paper/Material White coated cover and text, white uncoated text
Techniques Offset printing, 4 color process plus spot colors and spot coating.
Saddle stitched.
Copyright Herman Miller Inc.
Artifact Type Original (1 each of 5, 2 each of 5)
Donor Kathy Stanton
ID Number 6610