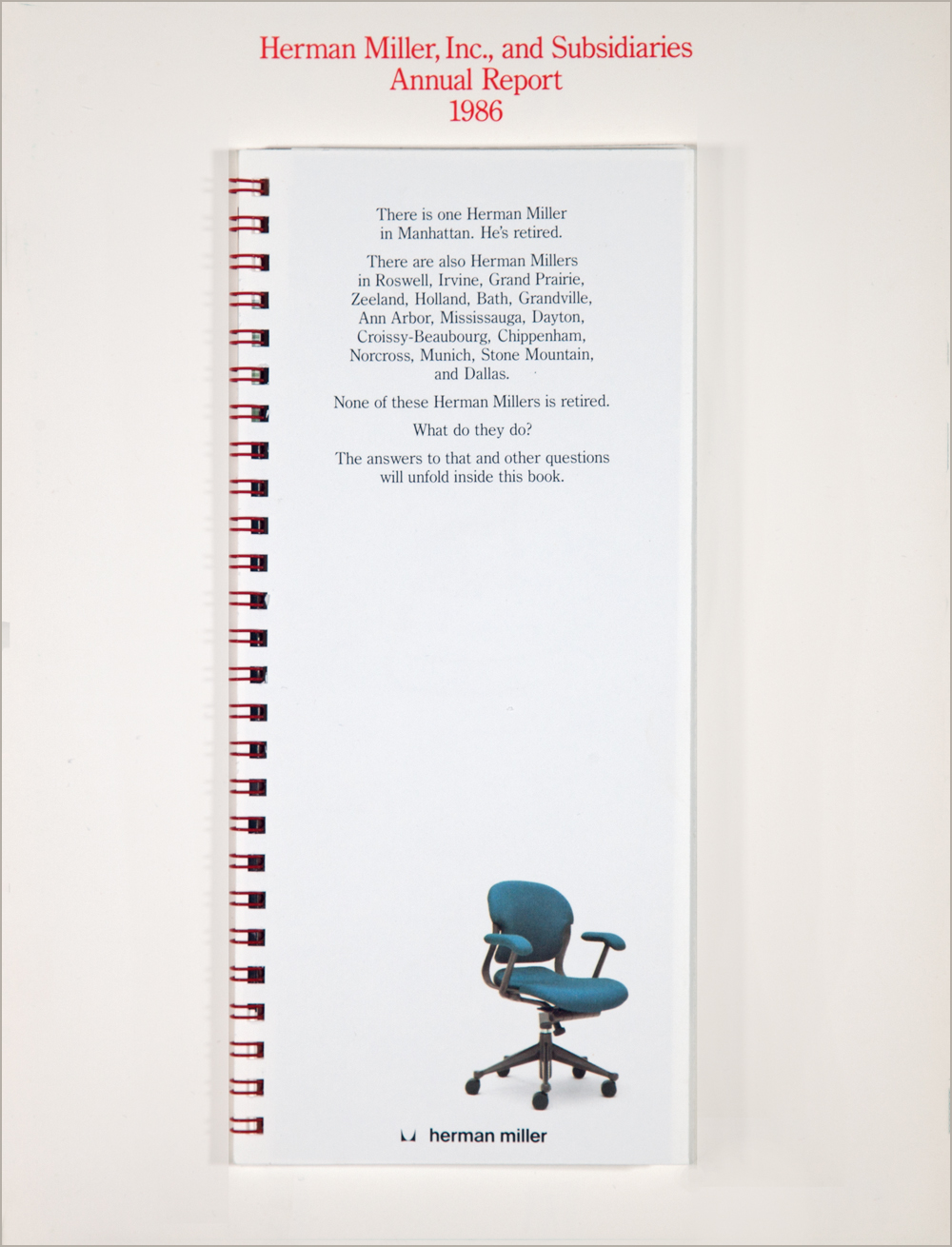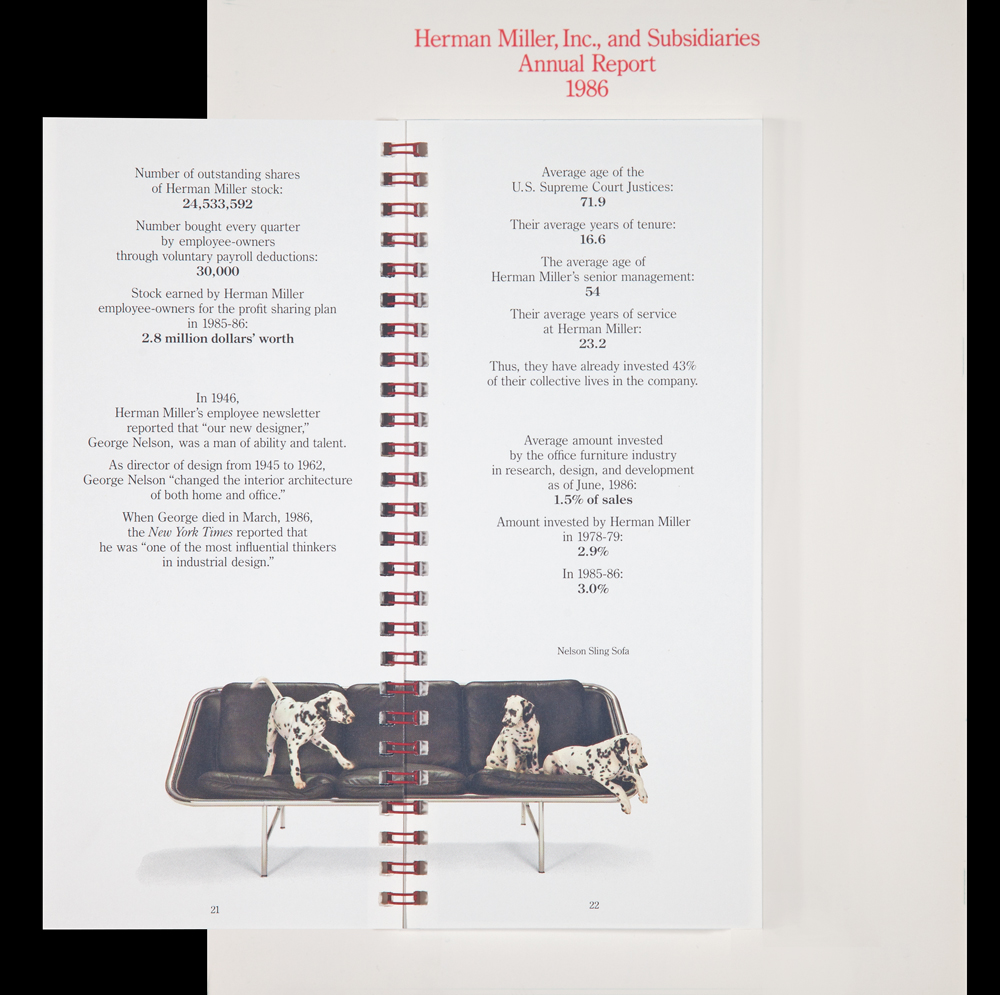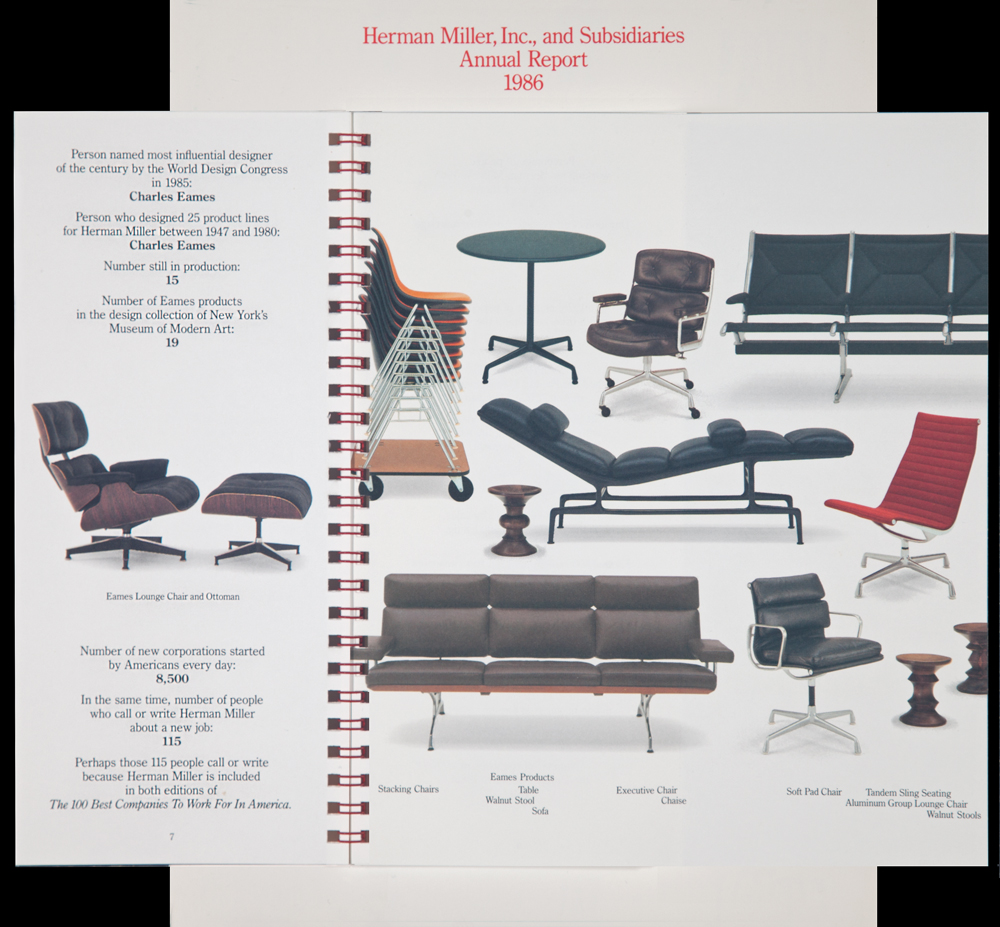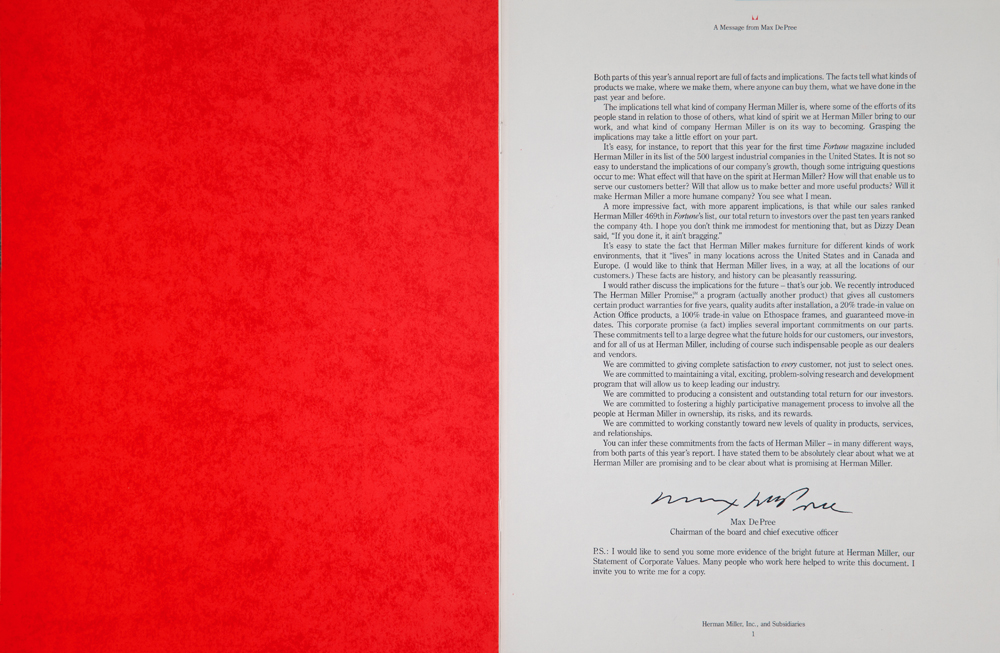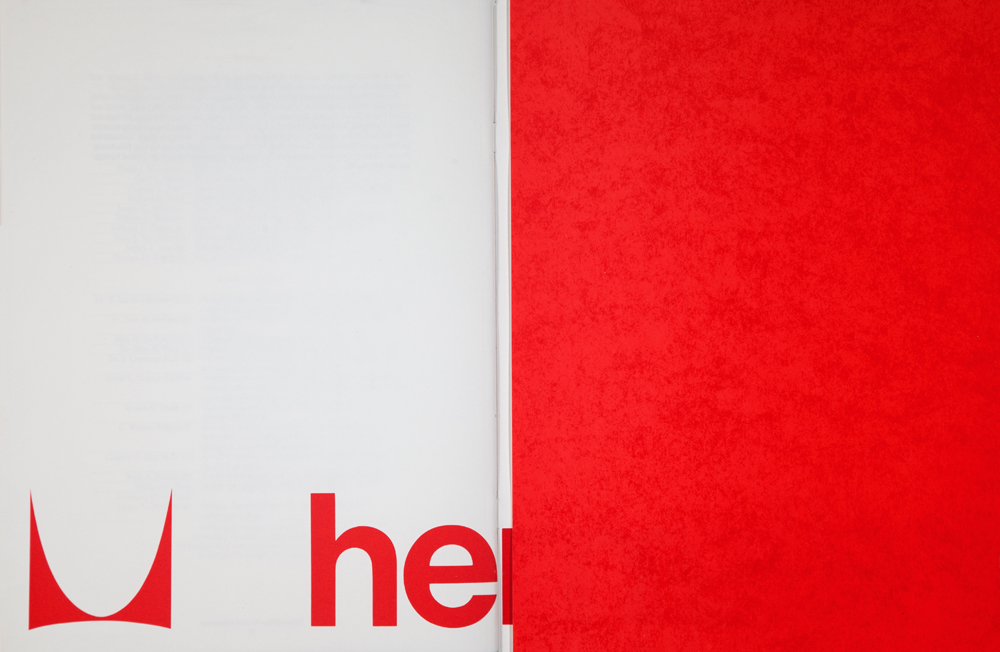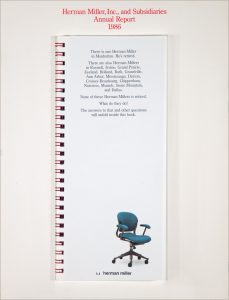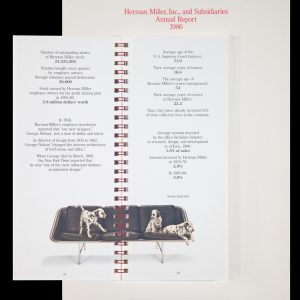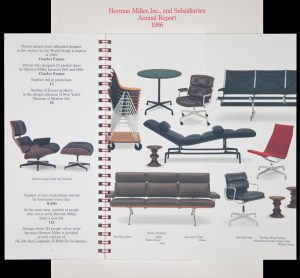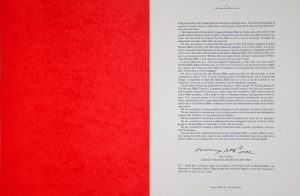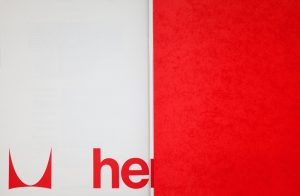 Size W 8.5" x H 11" Small book: W 4" x H 9"
Printer/Producer The Hennegan Company, Florence, KY
Paper/Material Uncoated white text and cover
Techniques Large book: Offset printing, 2 spot colors. Saddle stitched.
Small book: Offset printing, 4 color process. Wire-O binding. Inserted into diecut slot
Copyright Herman Miller Inc.
Artifact Type Original (3)
Donor Steve Frykholm, Diane Garonne
ID Number 3402