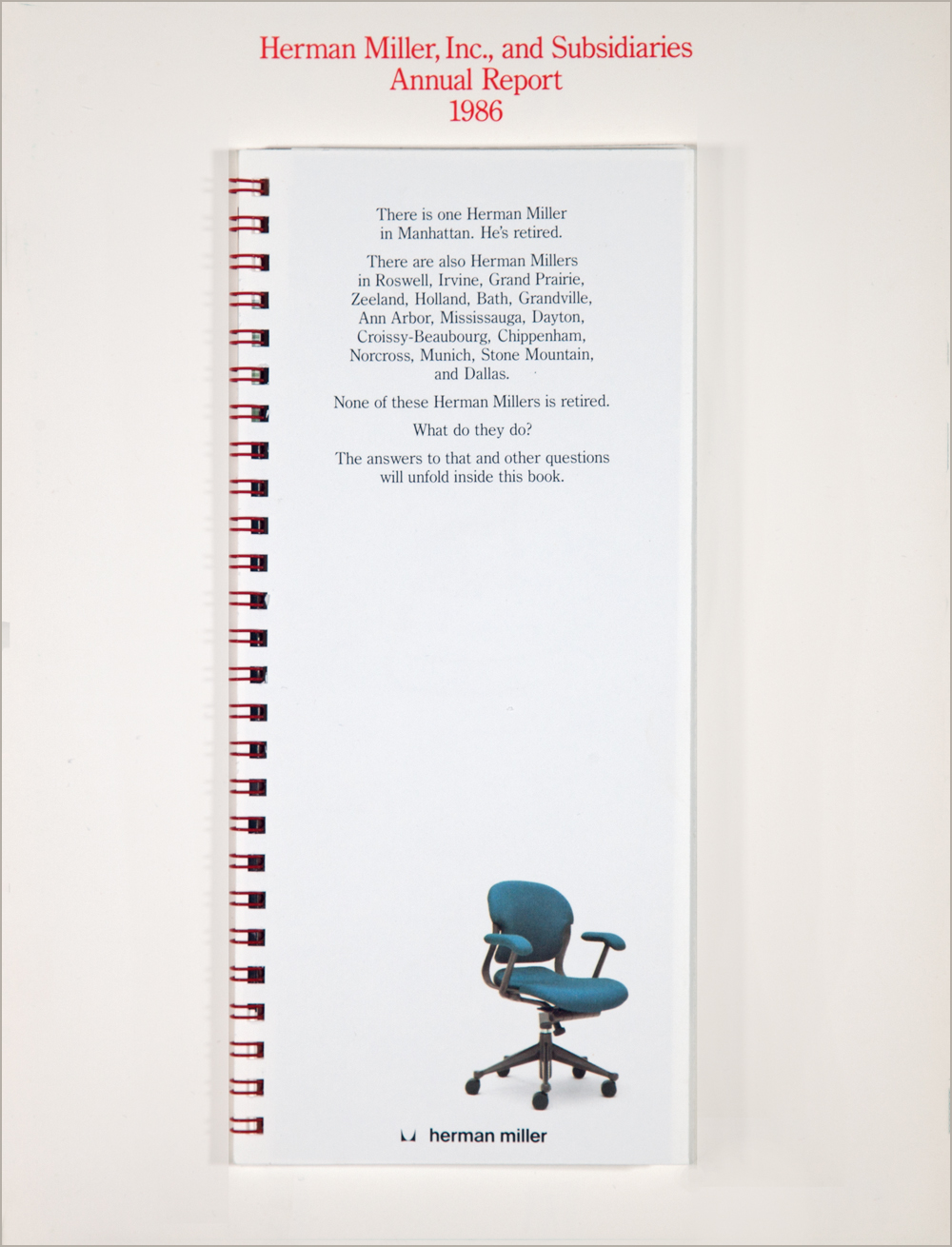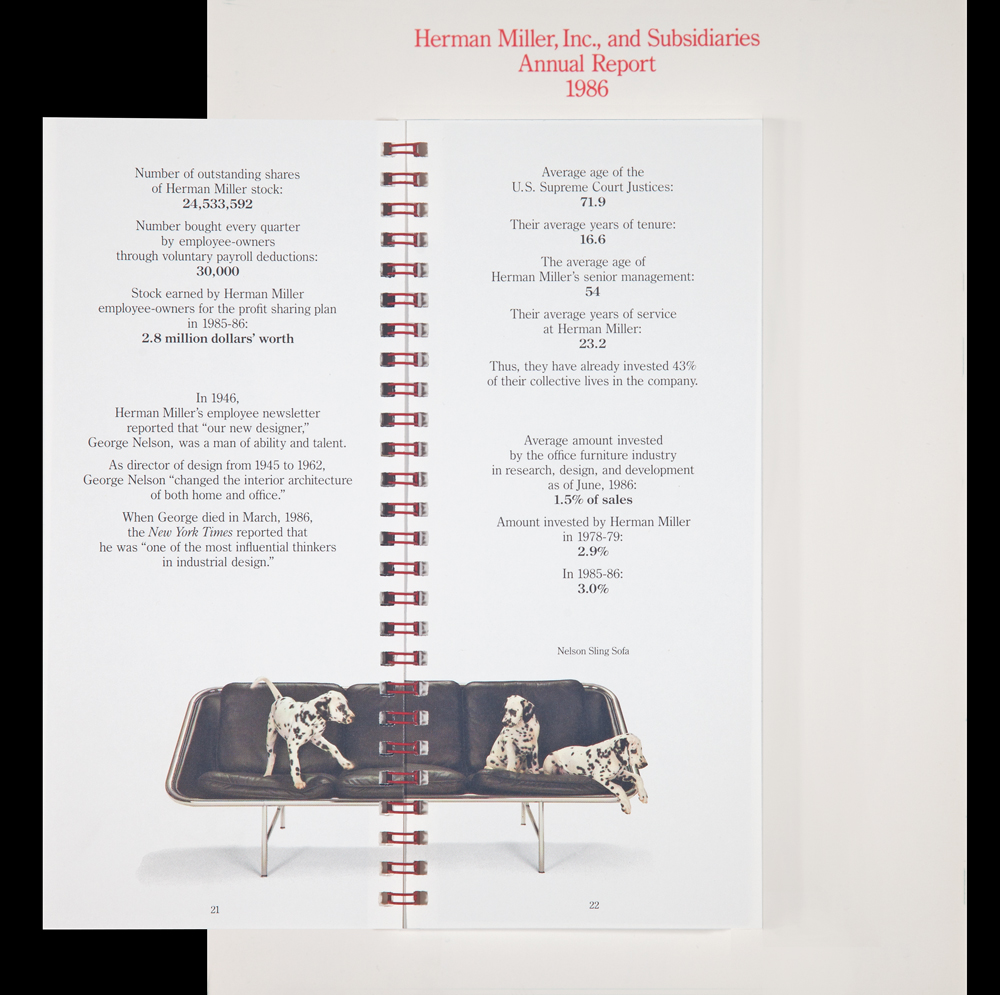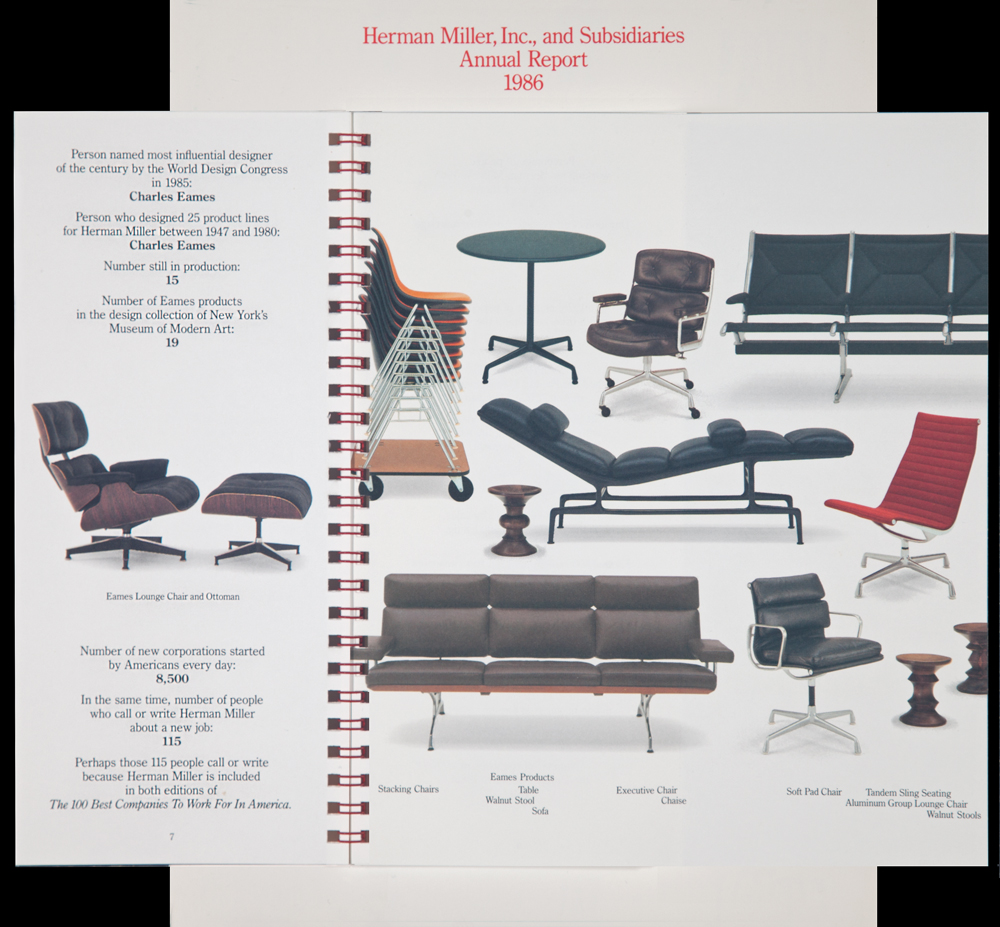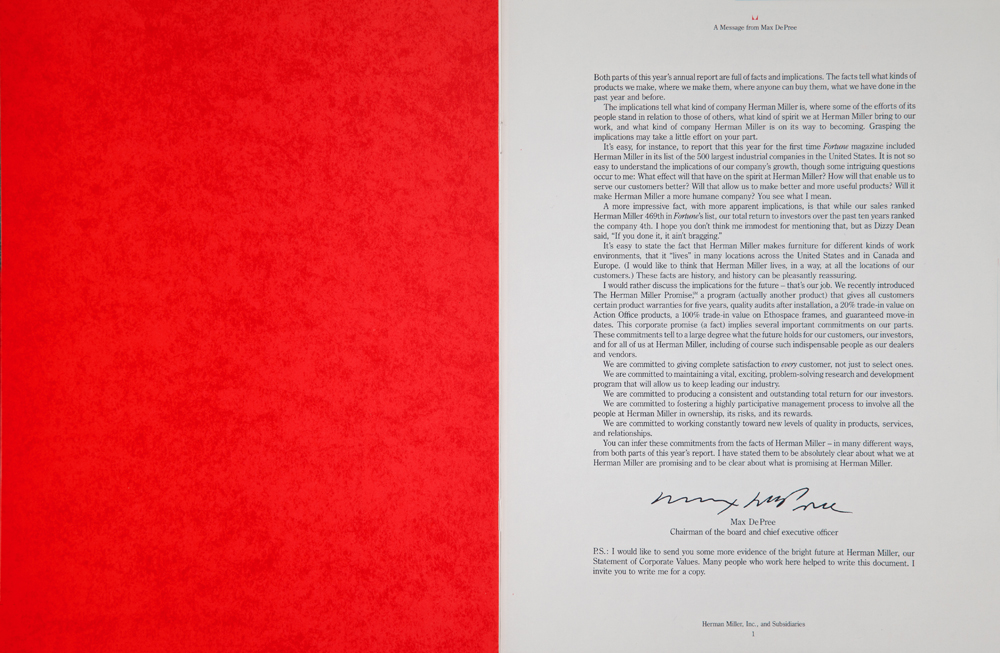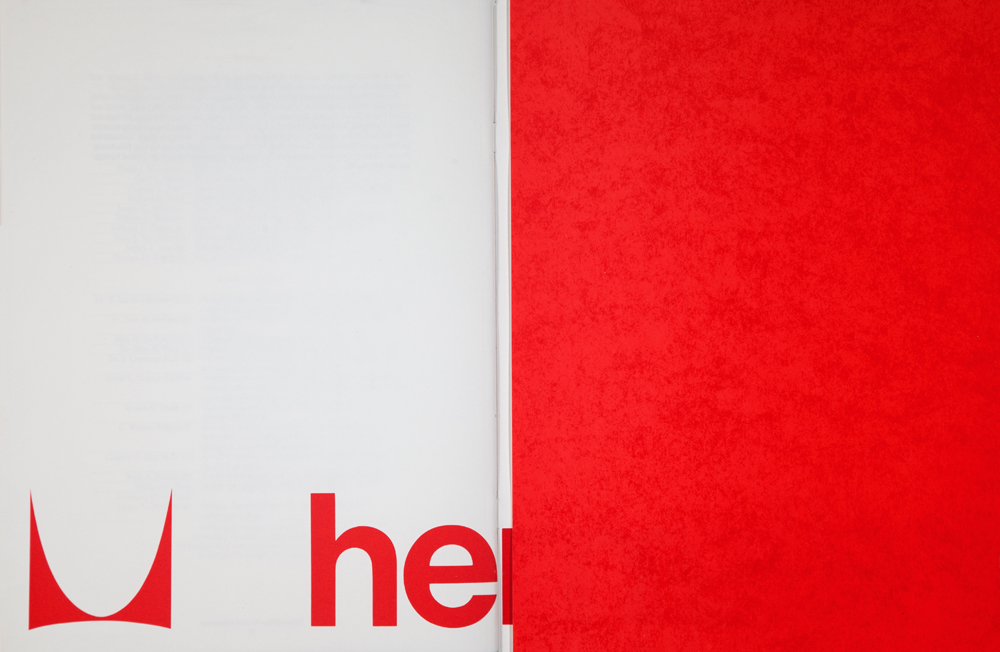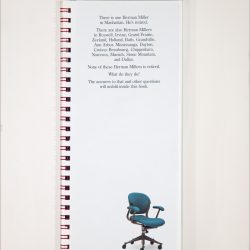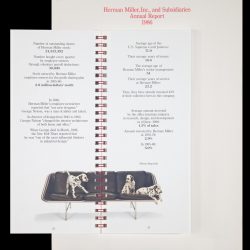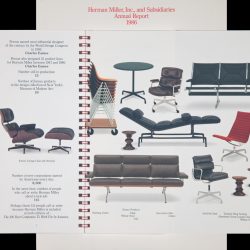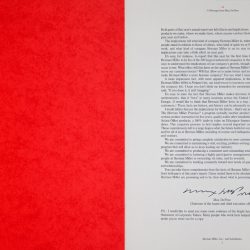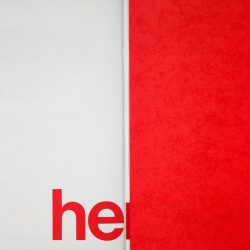 Herman Miller Annual Report. A small book with hundreds of facts about products, company spirit, culture, and implications for the future.
Recognition AIGA 1987 Communication Graphics, Communication Arts Annual 1987, Creativity Annual 1987, Graphis Annual 87/88
SizeW 8.5" x H 11"Small book:W 4" x H 9"
Printer/Producer The Hennegan Company, Florence, KY
Paper/Material Uncoated white text and cover
Techniques Large book: Offset printing, 2 spot colors. Saddle stitched. Small book: Offset printing, 4 color process. Wire-O binding. Inserted into diecut slot
Copyright Herman Miller Inc.
Artifact Type Original (3)
Donor Steve Frykholm, Diane Garonne
ID Number 3402