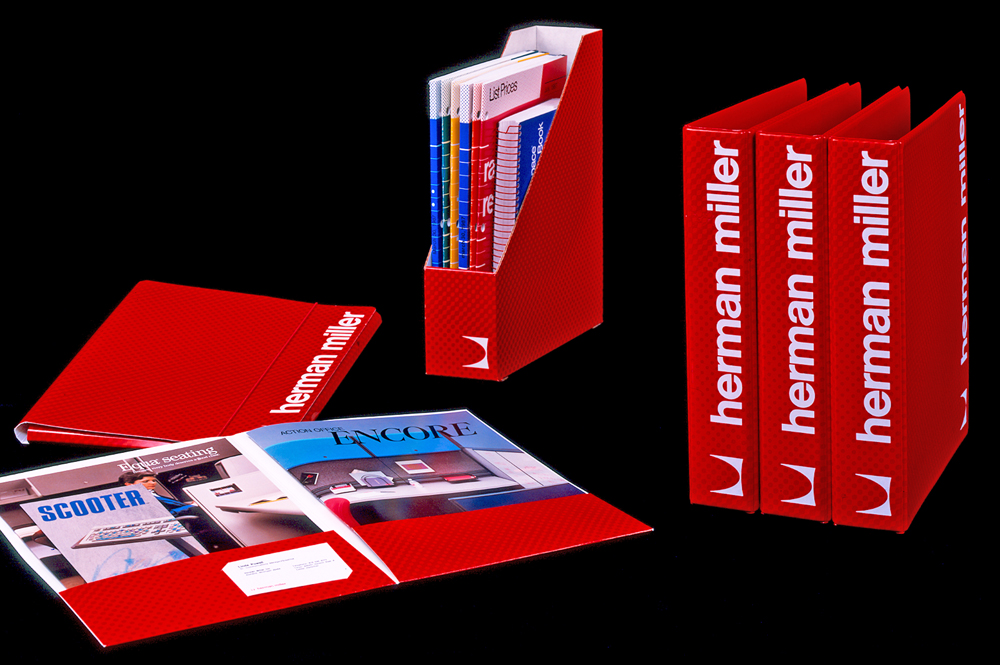 A system of binders, boxes, and folders used by marketing, sales, and dealers to house various types of literature given to clients. All used the red-on-red dot pattern with the company name running along the right edge. A white pressure sensitive label could be added to indicate the contents.
Paper/Material White gloss coated cover stock. Red vinyl binders.
Techniques Folders and boxes: Offset printing, 2 colors + gloss coating. Binders: Screen printing, 2 colors.
Copyright Herman Miller Inc.
Artifact Type Photograph of set (2) plus Original of 3 items
Donor Linda Powell
ID Number 2603