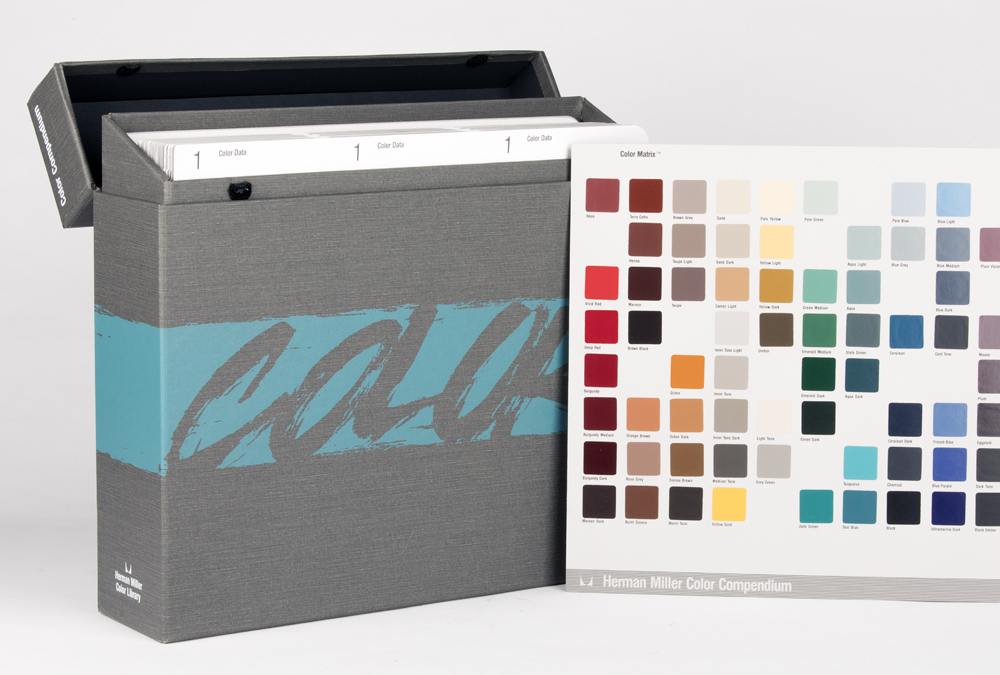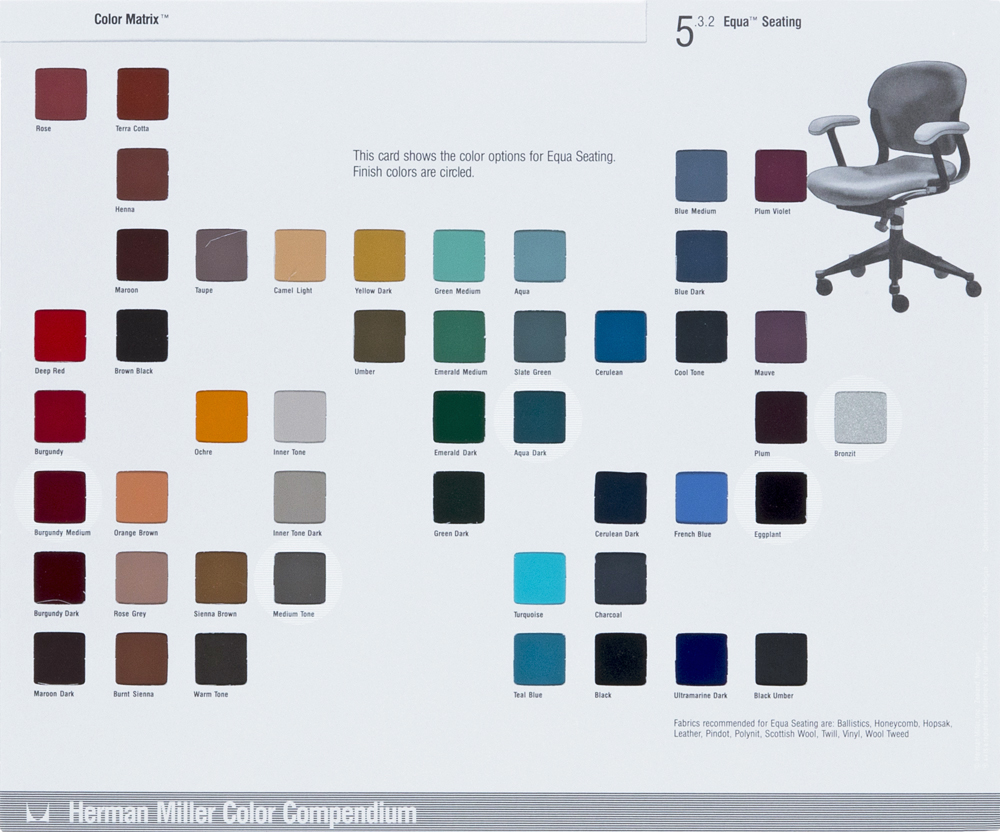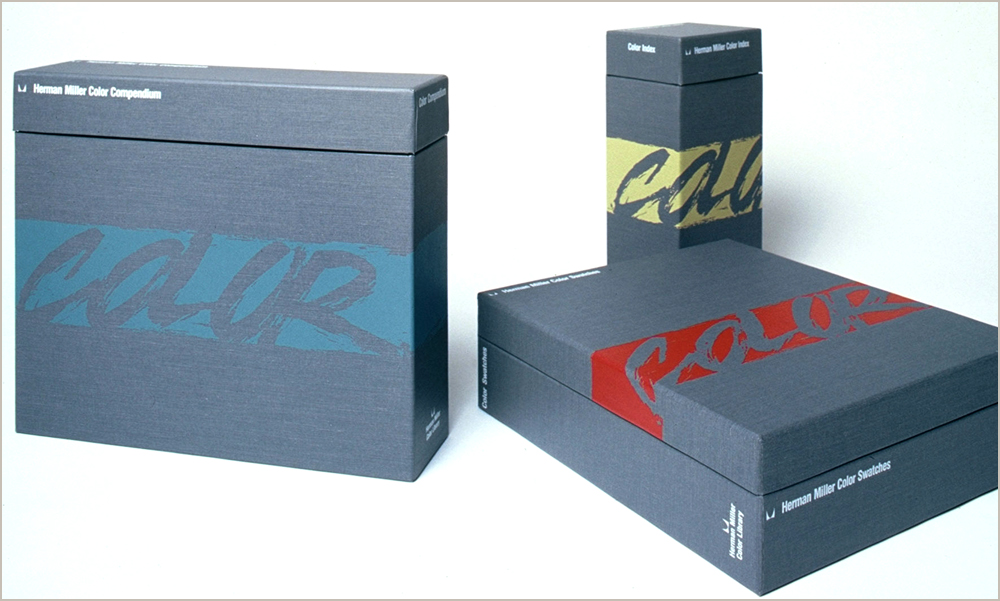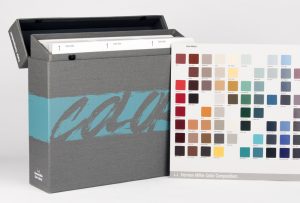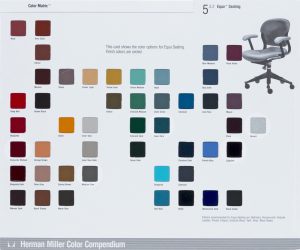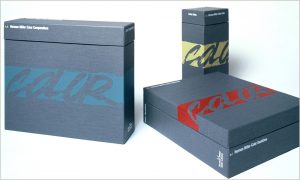 Size W 13" x H 11" x D 3"
Paper/Material Cards: white and grey uncoated cover stock. Box: grey fabric.

Techniques Cards: offset, grey ink. User's Guide: offset, 4 color process. Box: screen printed 2 colors. Color chips tipped onto color matrix cards. Die cutting and perforation on tabs and color selection cards.

Copyright Herman Miller, Inc
Artifact Type Original
Donor Barbara Loveland
ID Number 1393