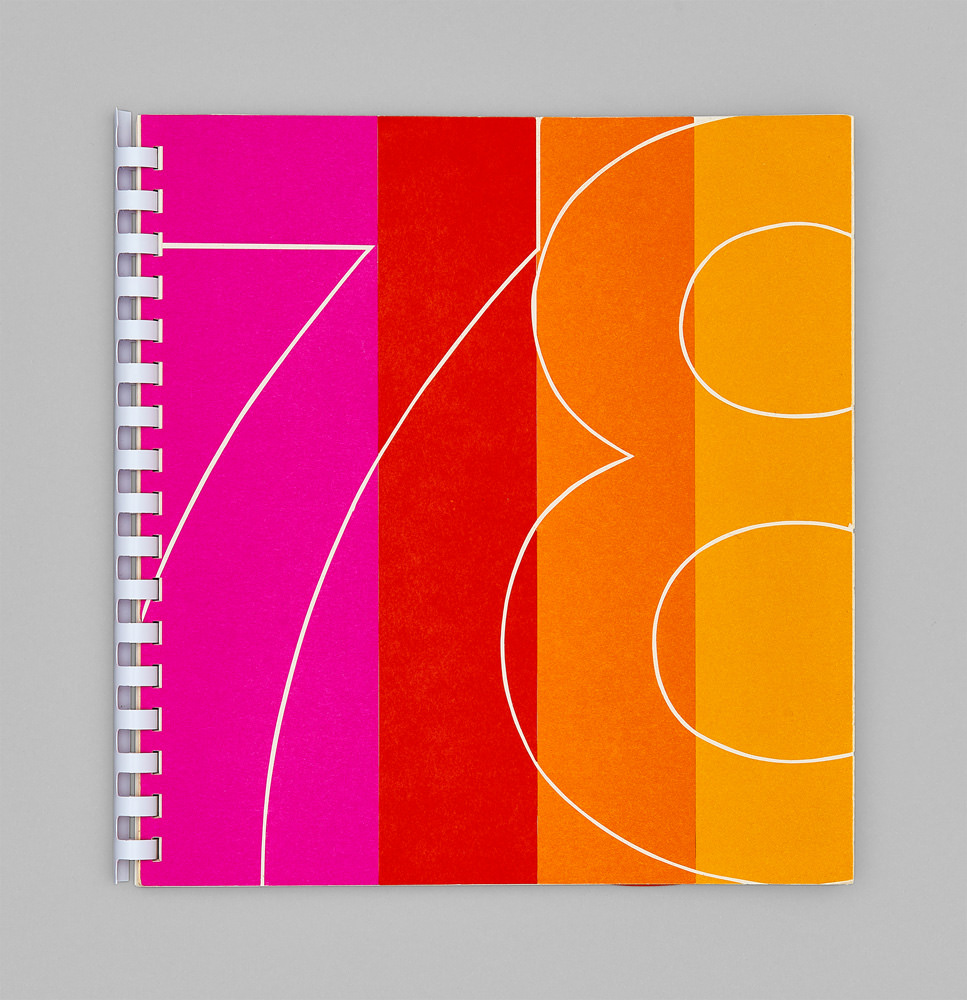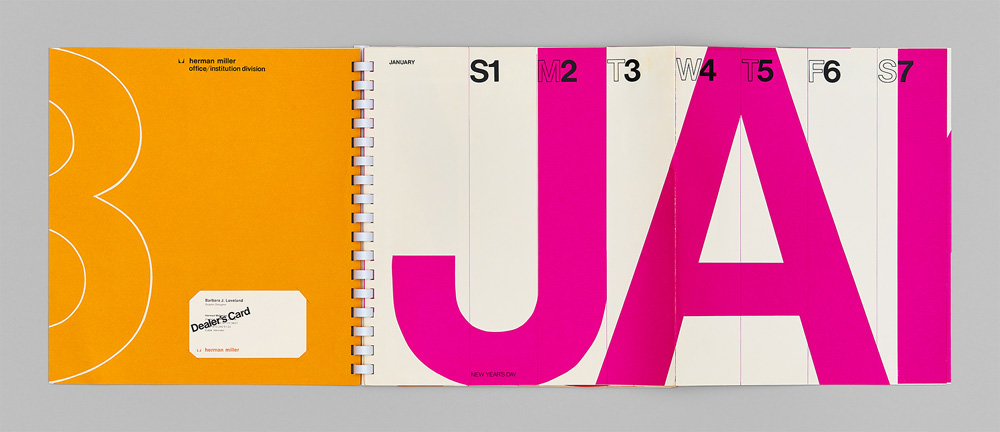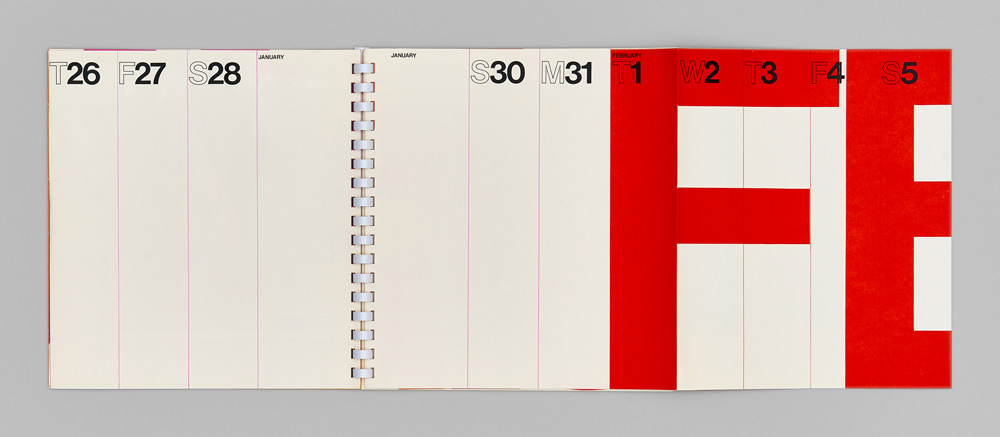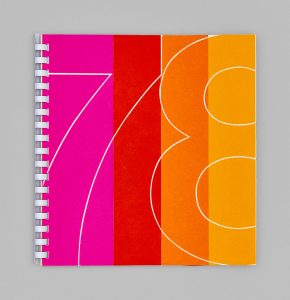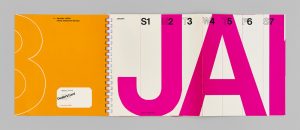 A fold-out planning calendar to be given to architects and interior designers which was not published. This prototype is carefully constructed using colored Pantone papers, press type, and ruling pen and ink. The intent was to continue the spectrum of color throughout the year.
Size w 9.75" x h 10"
Paper/Material Pantone colored papers
Techniques Hand cut and assembled. GBC plastic binding.
Copyright Barbara Loveland
Artifact Type Prototype calendar and box
Donor Barbara Loveland
ID Number 5343