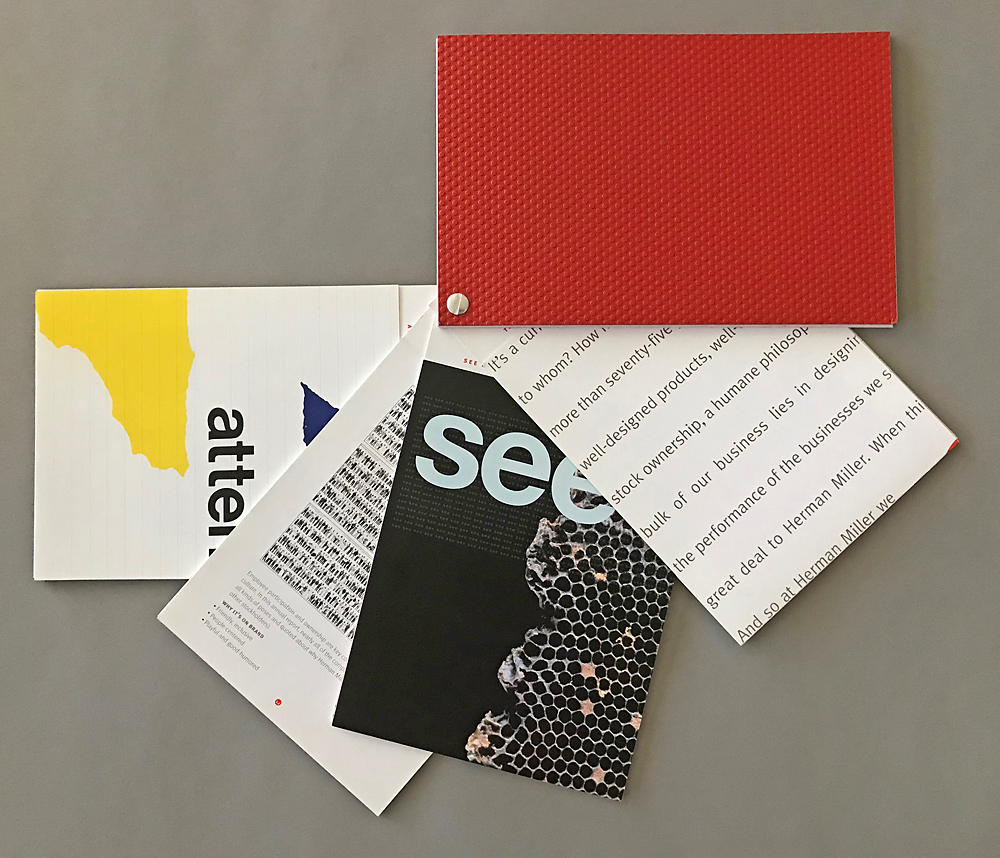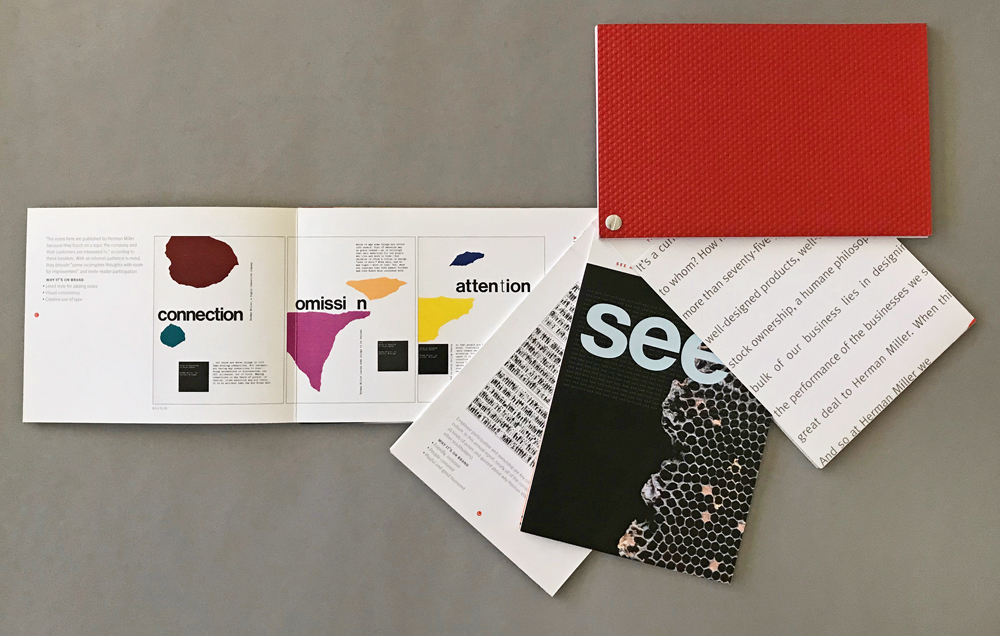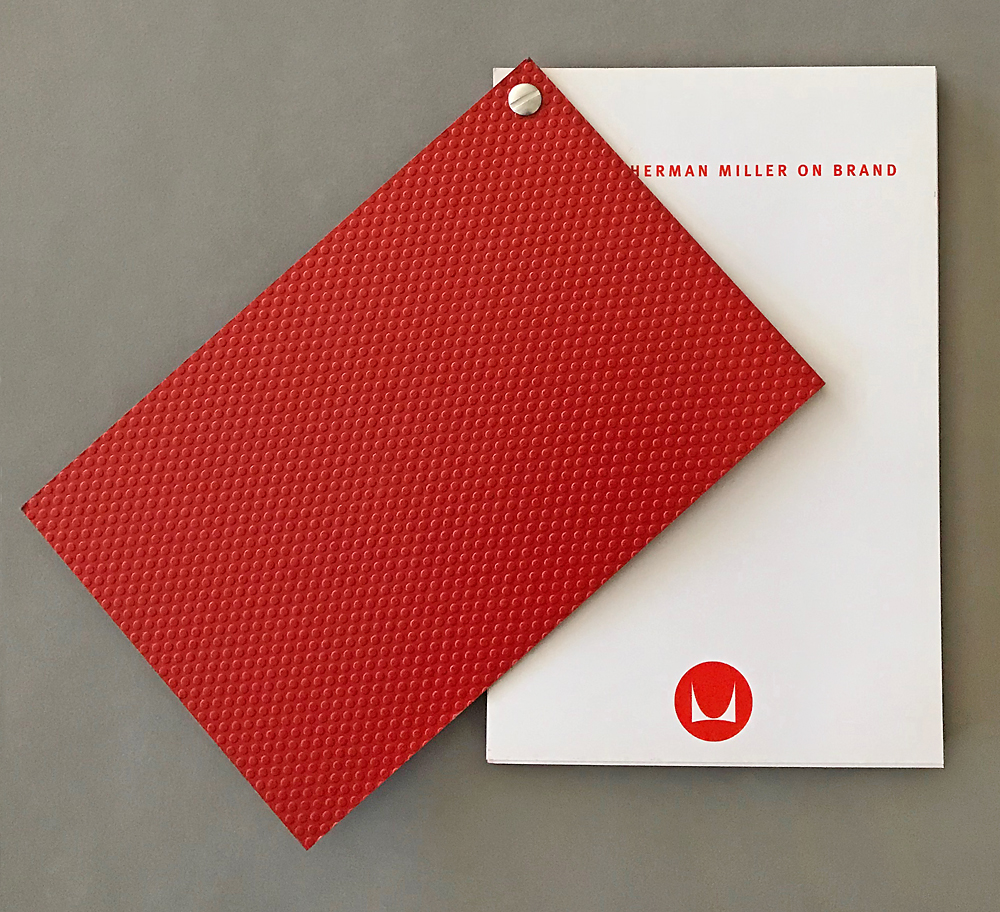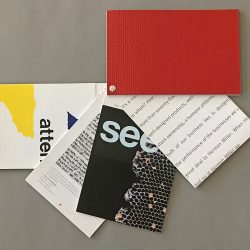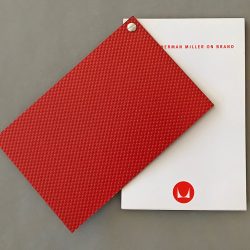 This conveniently small format references communication tools that reflect the visual corporate standards and identity. It was provided to designers outside the corporation to demonstrate the essence of the Herman Miller brand. No formulas for those guidelines are provided. Instead, photographed examples of completed projects are provided with text that explains why each piece meets those standards.
Size W 5.5" x H 8.5"
Paper/Material Cover: red embossed board
Interior pages: white uncoated cover stock
Techniques Digital printing. Drilled and post-bound.
Copyright Herman Miller Inc
Artifact Type Original (2)
Donor Barbara Loveland
ID Number 3107