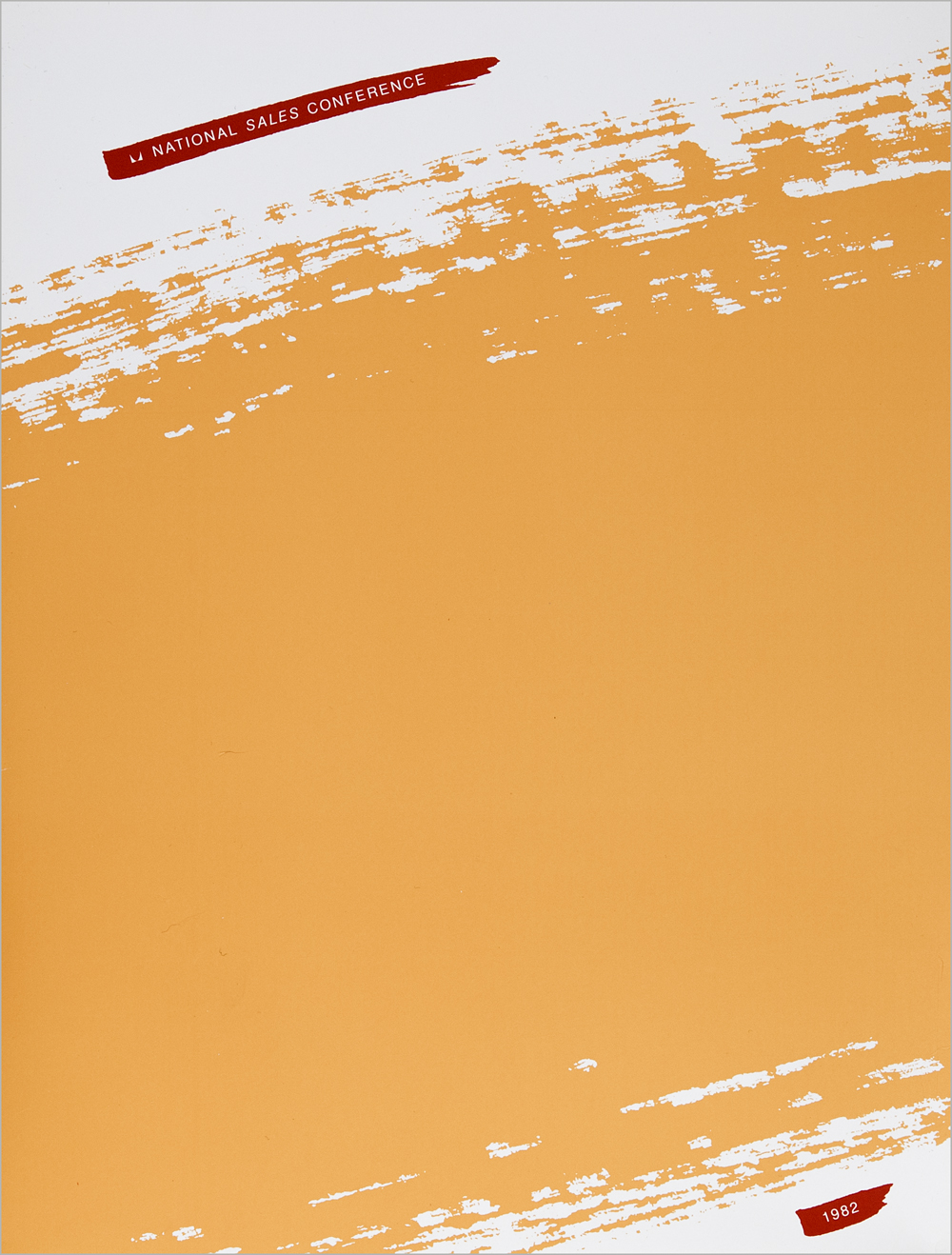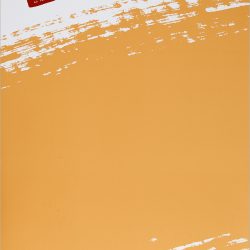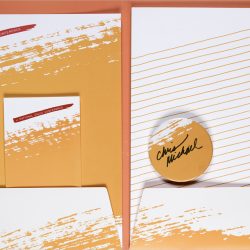 Folder that held agenda, pocket cards, notepad, and name button for sales people who attended the conference. Design of pieces carried a theme of action shown through angled brush strokes and lines.
Recognition Women in Design: Praxis Show 1983
SizeFolder:W 9" x H 11.75"Note pad and letterhead sheets:W 8.5" x H 11"Pocket cards:W 3.5" x H 7"Name button:W 3" x H 3"
Printer/Producer Pipple-Patterson Printers
Paper/Material Sparklepaque and Vintage Velvet
Techniques Folder: Offset printed, 3 colors, die cut and assembled. Letterhead and notepads: Offset printed, 2 colors. Namebutton: Offset printed, 1 color, die cut and assembled
Copyright Herman Miller Inc.
Artifact Type Originals (1 set)
Donor Barbara Loveland
ID Number 2360