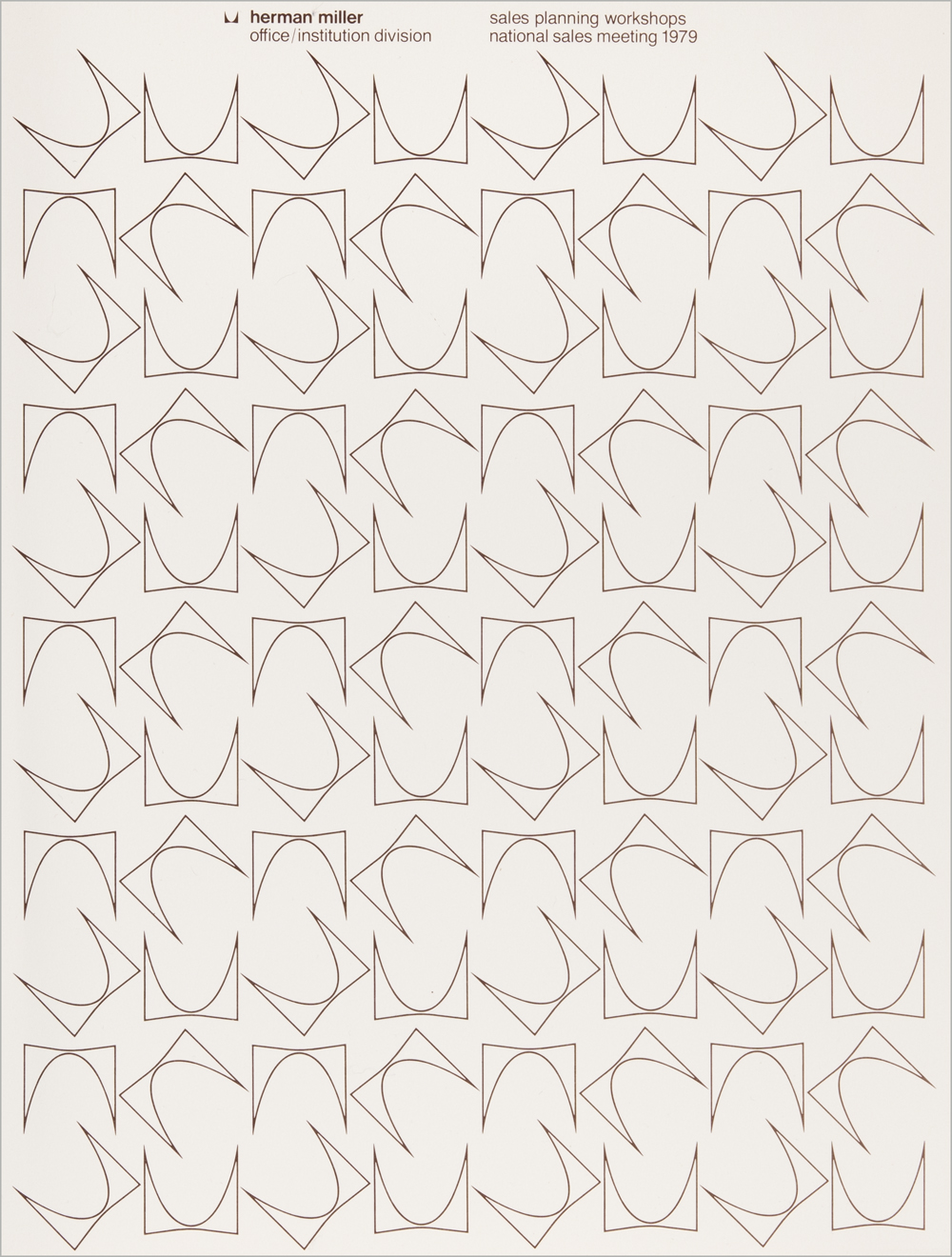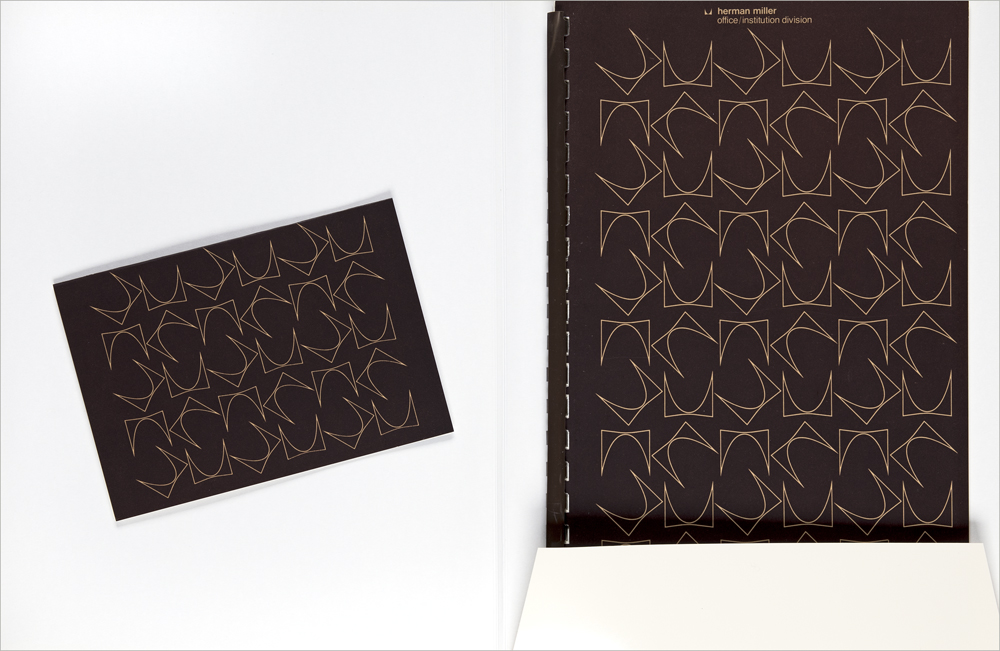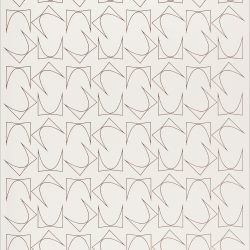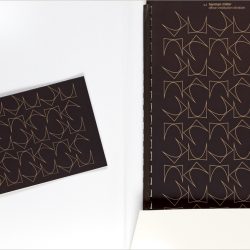 Folder, booklet of scheduled events, workshops, and note paper; and program cover designed for attendees of the sales meeting. Graphic was comprised of logo pattern applied to various printed materials.
SizeFolder:W 9" x H 11.75"Booklet:W 7.5" x H 11.75"Program cover:W 7.5" x H 4.25"
Paper/Material Folder: Cream coated 1 side Booklet and program cover: Cream dull coated. Interior sheets, cream uncoated text stock
Techniques Folder:offset printing, 1 color, die cut, scored, and assembled . Covers: offset printing, 2 spot colors + dull coating. Brown GVC binding.
Copyright Herman Miller Inc.
Artifact Type Originals (miscellaneous items)
Donor Barbara Loveland
ID Number 2358