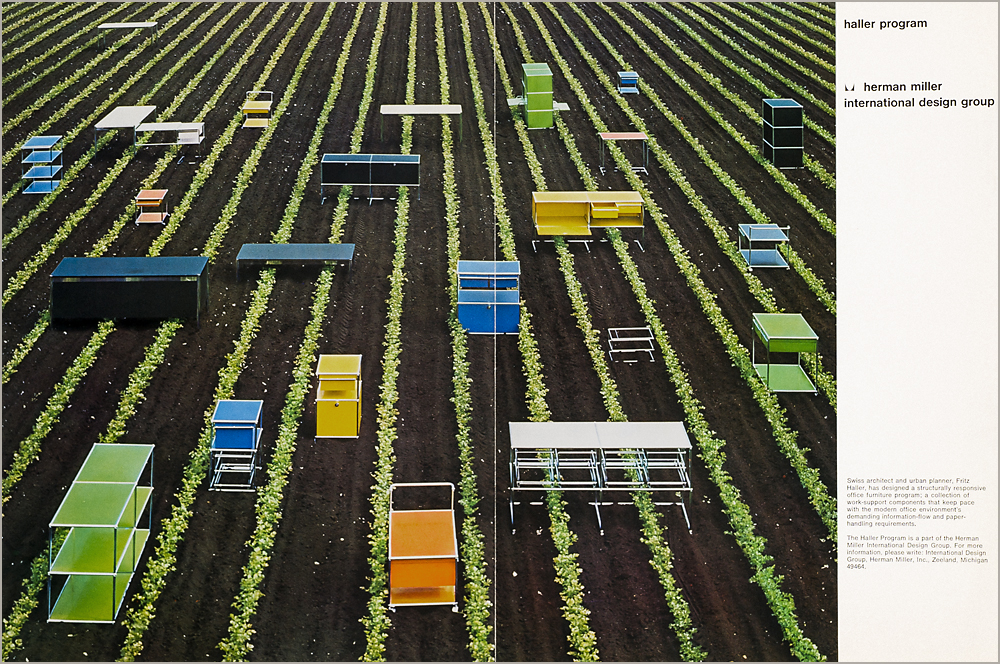 A collection of colorful work support components for offices is set among green rows of celery planted in a field of rich black dirt. The designer states, "the entire crop of celery had to be purchased from the farmer in Hudsonville, MI in order to use this setting, and the photograph was taken from a very tall scaffolding."
SizeW 18" x H 12"
Paper/Material Gloss coated white text.
Techniques Offset printing, 4 color process.
Copyright Herman Miller Inc.
Artifact Type Original (1)
Donor Jon Henderson
ID Number 3819