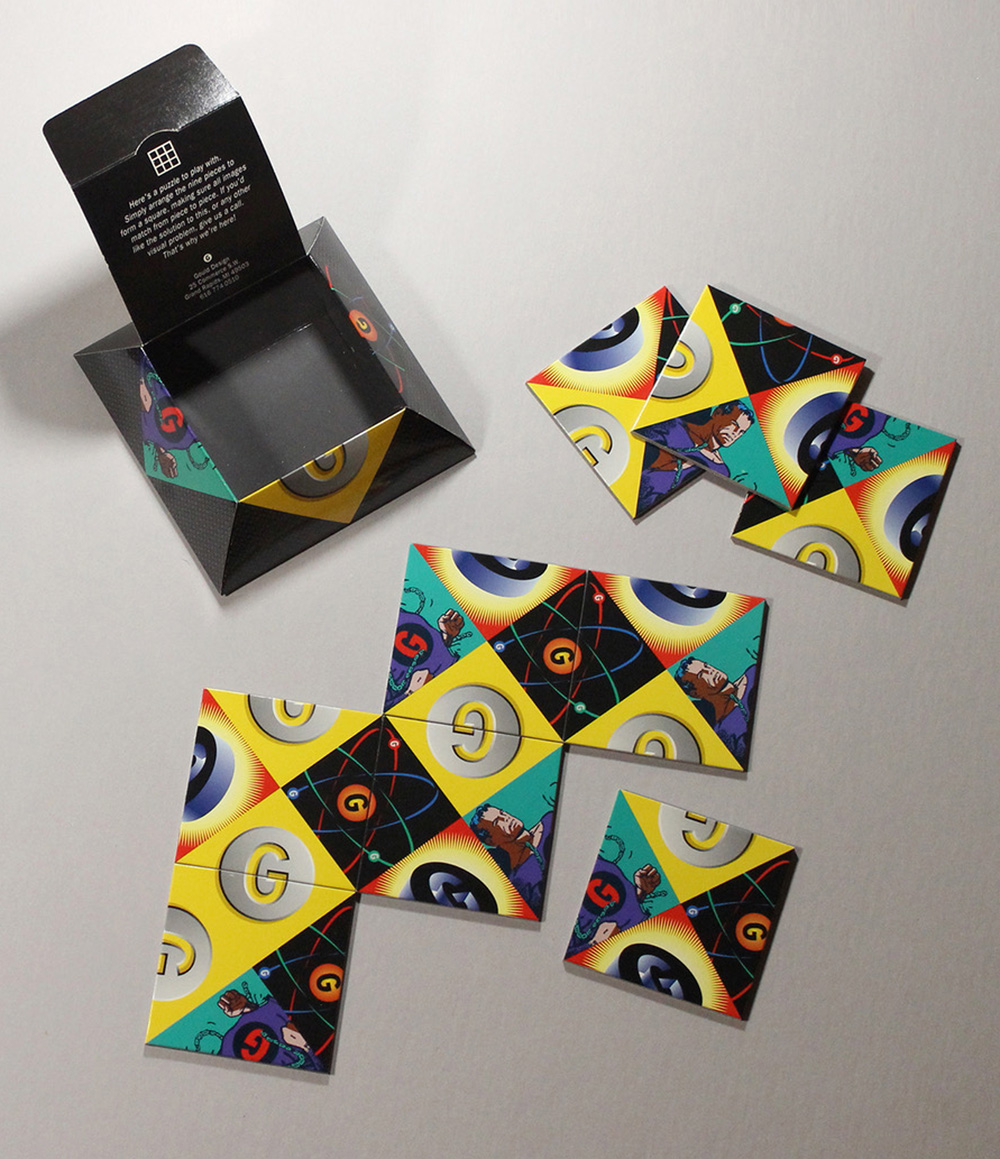 This self promotion enticed recipients to solve the puzzle because of its fun appearance and interactive nature. When it was discovered that the solution was more difficult than expected, contacting the studio offered the solution.
Recognition Print Magazine 1995 Computer Design Annual
Size w 5" x h 5" x d 1.5"
Printer/Producer D&D Printing, The Etheridge Group
Paper/Material White gloss coated cover and chipboard

Techniques Package: offset printing, 4c process plus gloss lamination. Scored, diecut, folded and hand assembled.
Puzzel: offset printing 4 color process. Laminated to chipboard. Diecut.
Copyright Gould Design
Artifact Type Original (2)
Donor Tim Powers
ID Number 4865