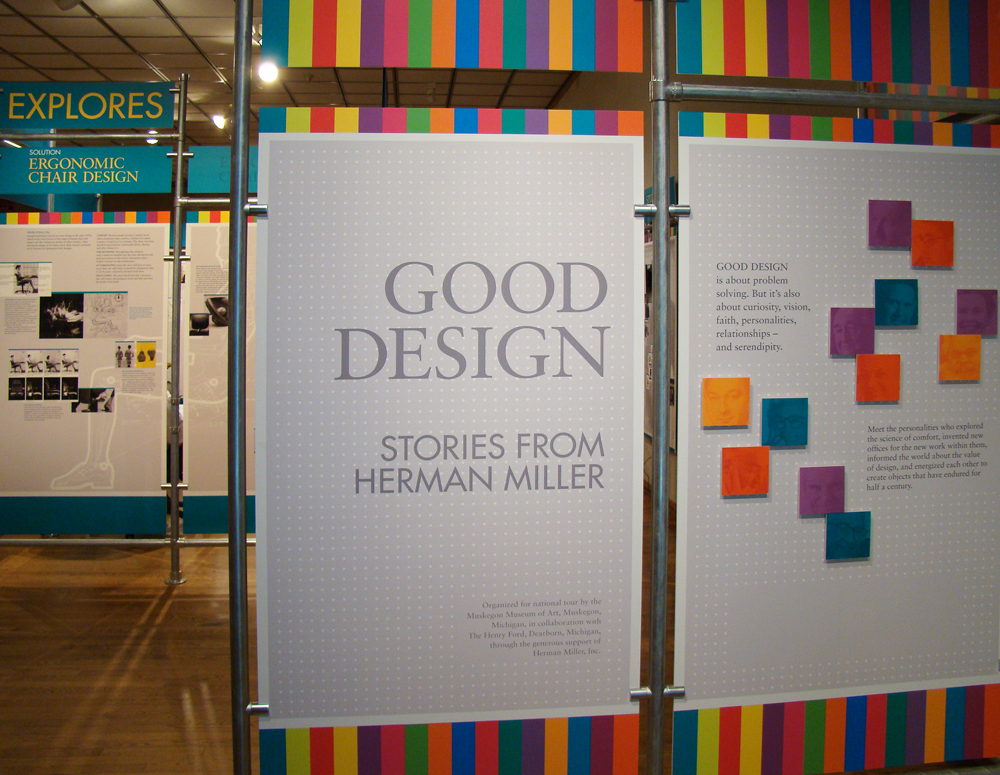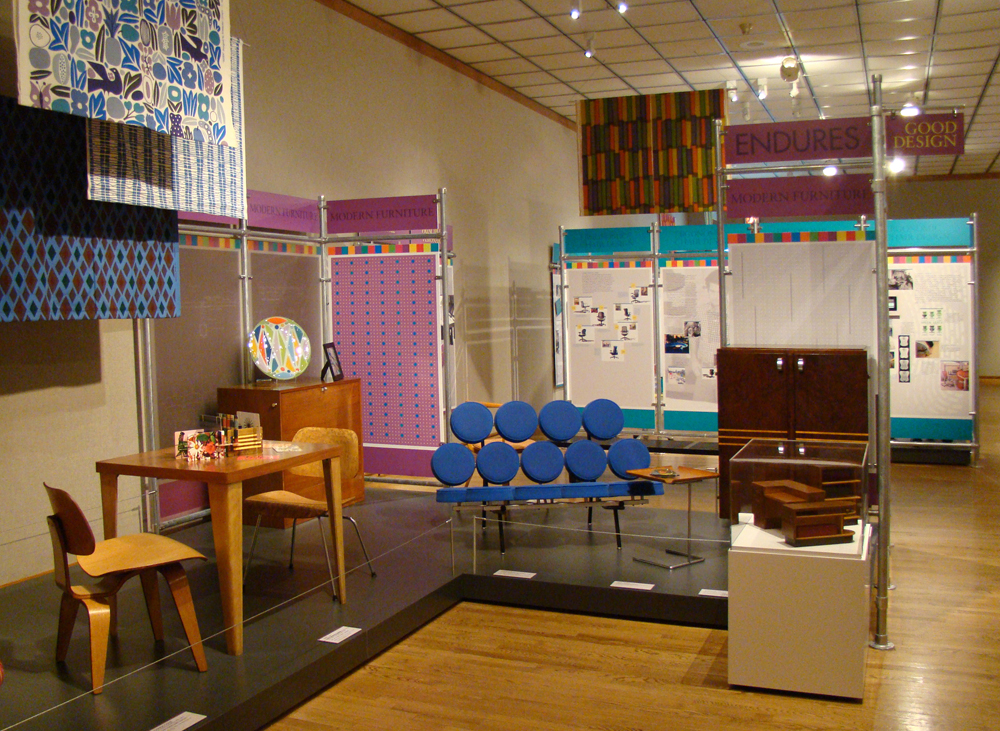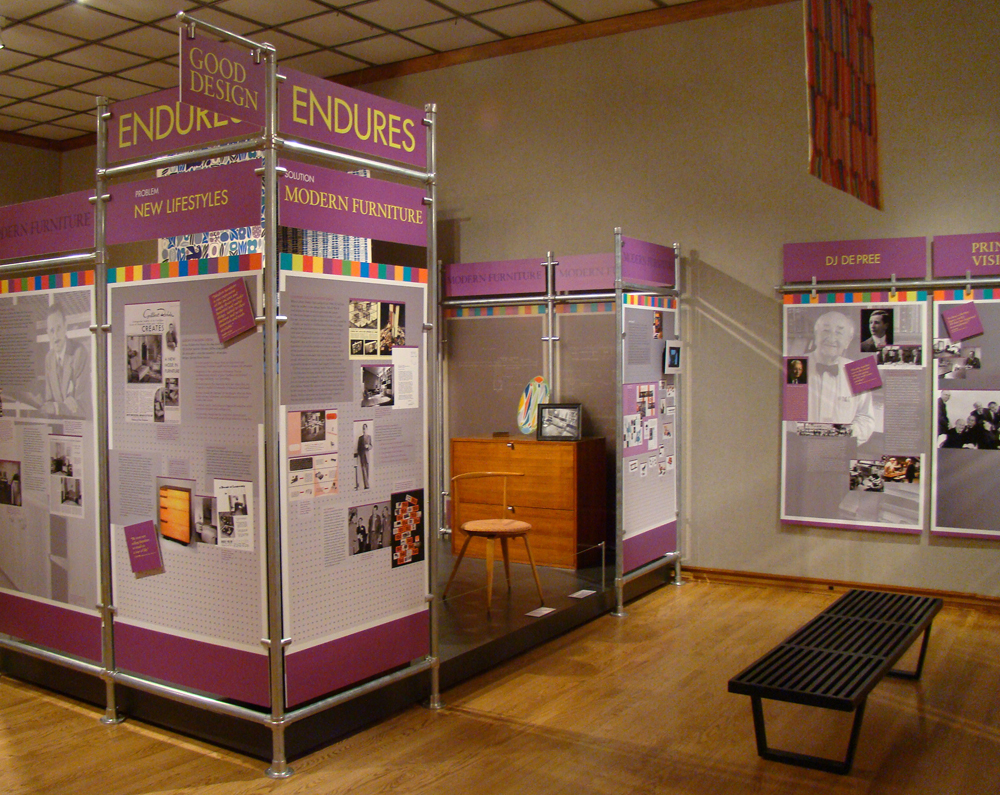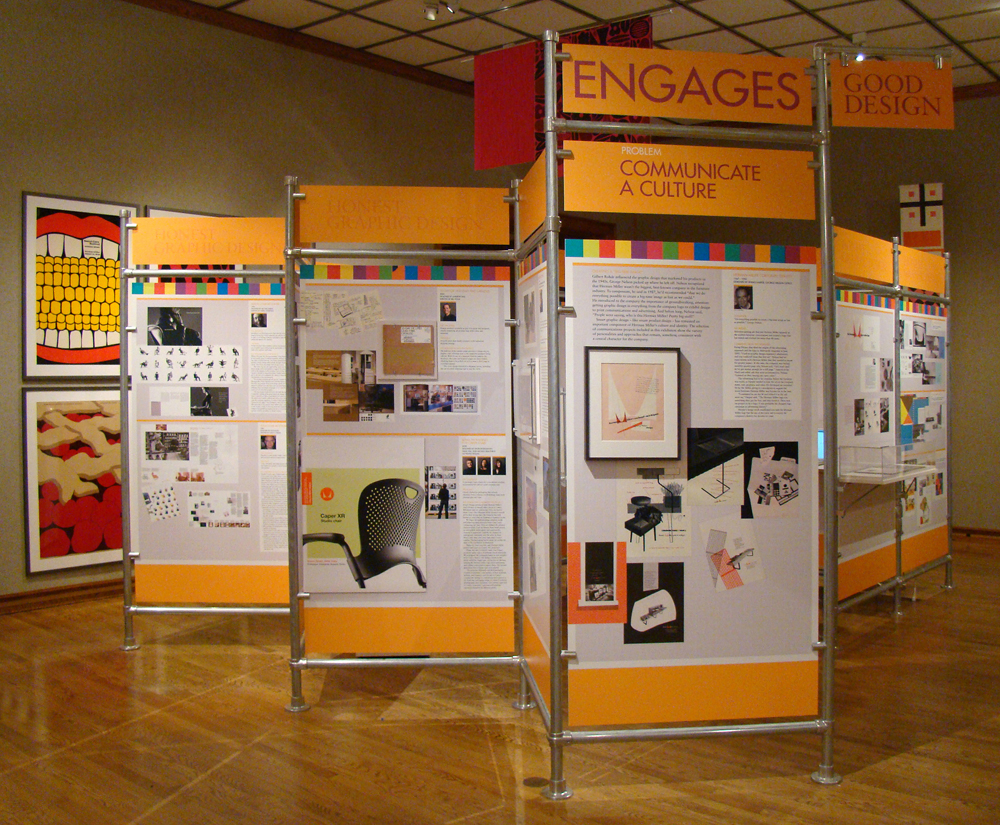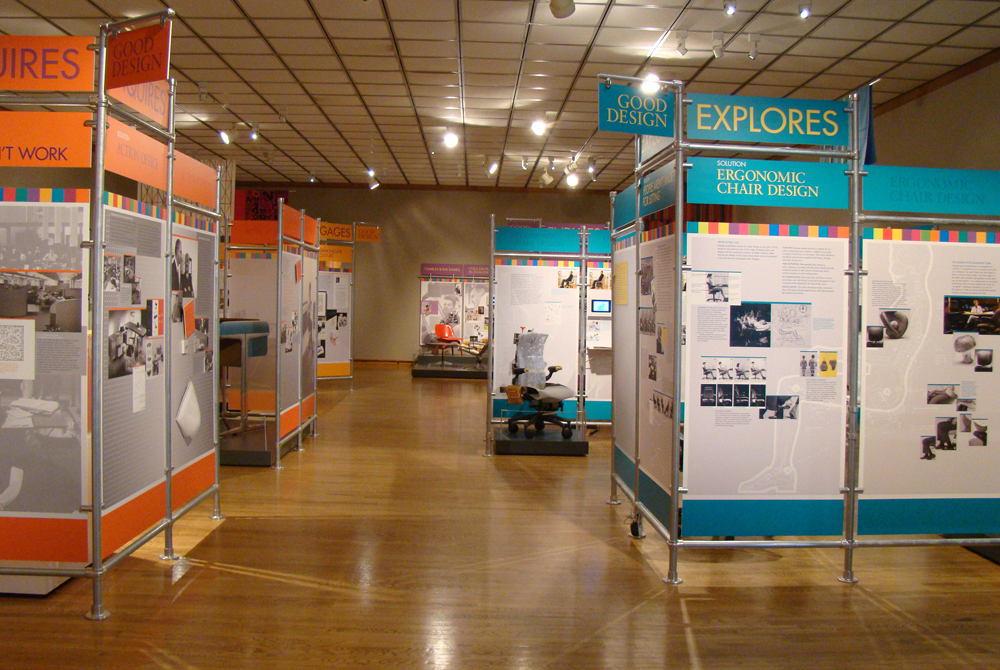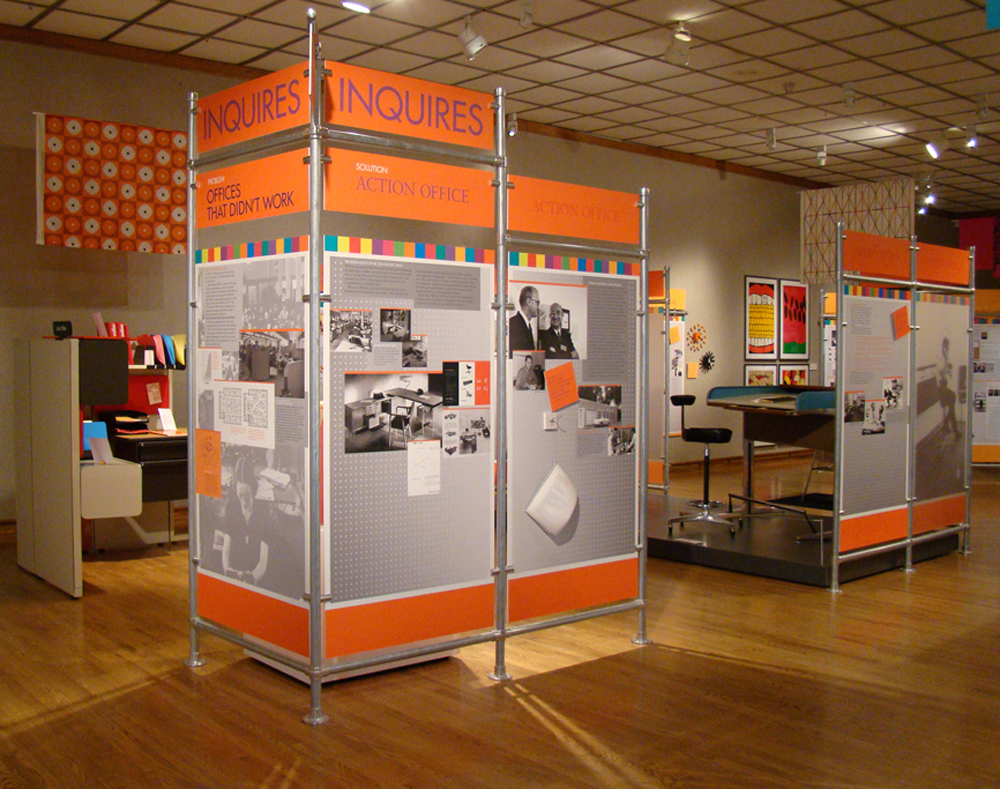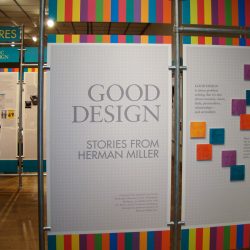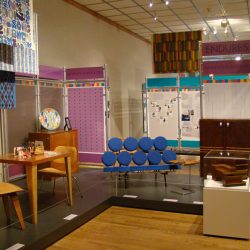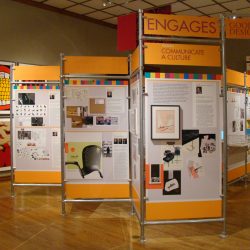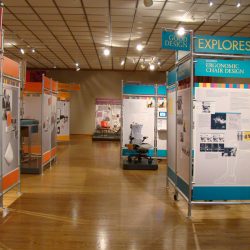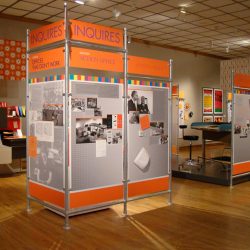 This 2500 square foot exhibition was designed to be flexible and to travel to galleries that could accommodate all or a limited number of panels. The exhibition was divided into four, color coded sections covering the problem-solving design process at Herman Miller, Inc. It is a a comprehensive archive of the company's innovative processes and products.
Size Wall panels: W 36" x H 60". Standing panels: W 36" x H 68". Title panels: W 36" x H 10".
Printer/Producer Panels: Agio ImagingHardware: Atreus Works
Paper/Material Panels:
Structure: metal pipe.
Techniques Panels: digital printing and applied graphics.


Copyright Not Specified
Artifact Type Digital photographs, process binder
Donor Barbara Loveland
ID Number 4210