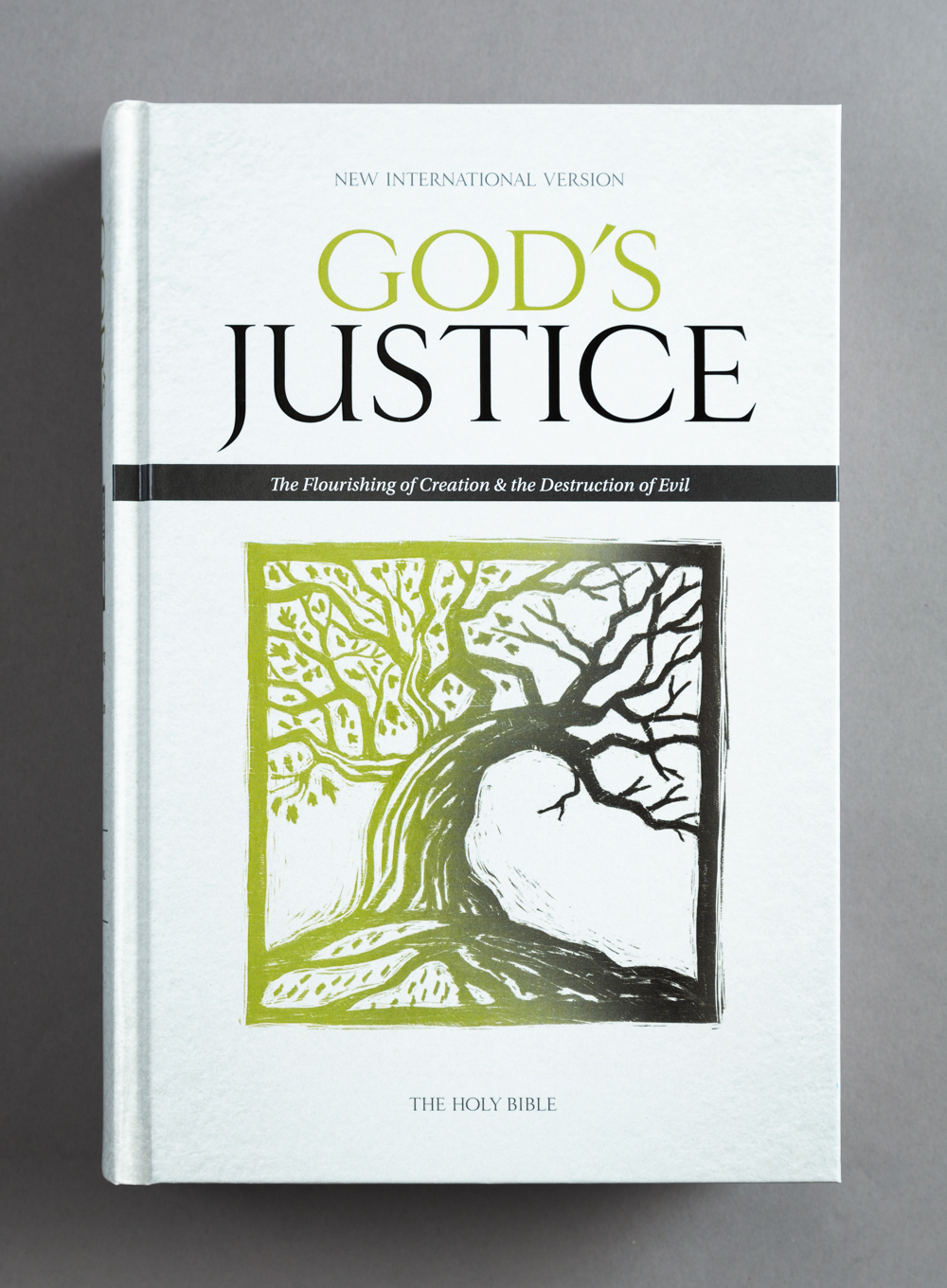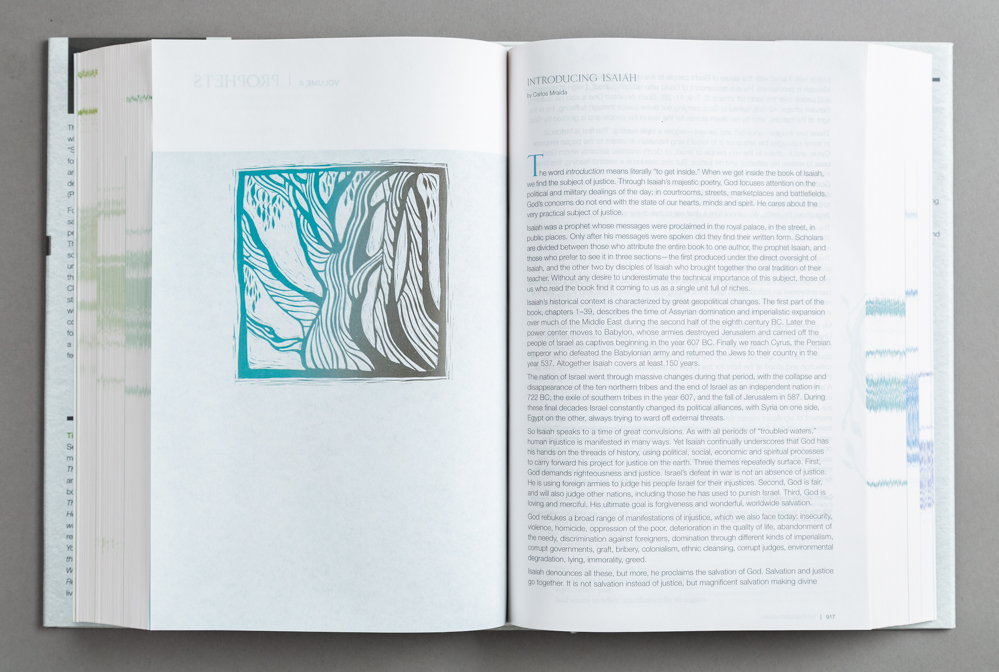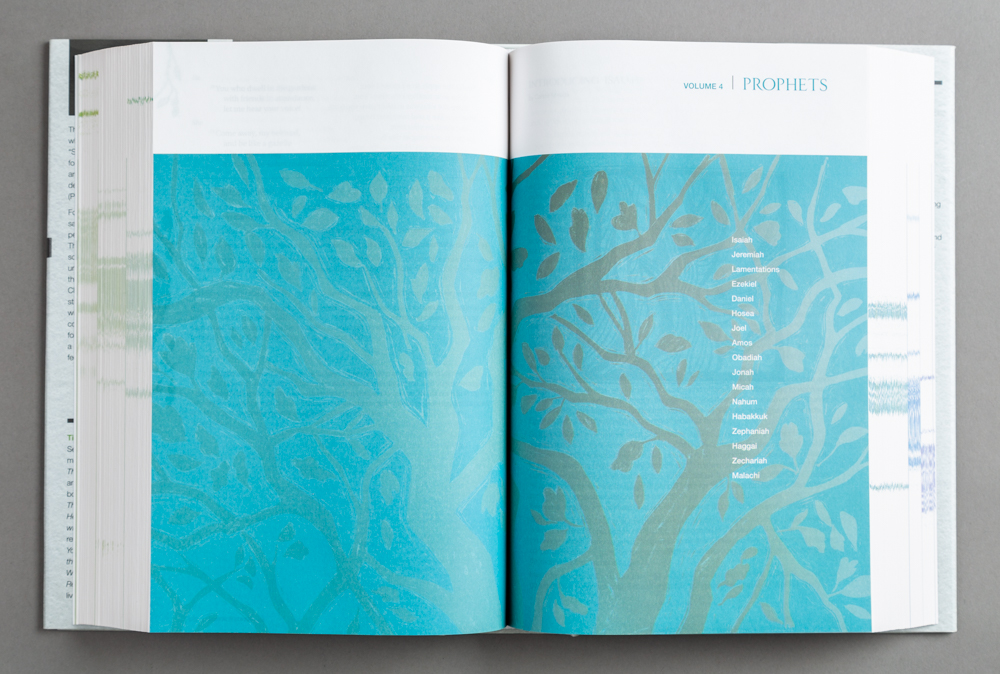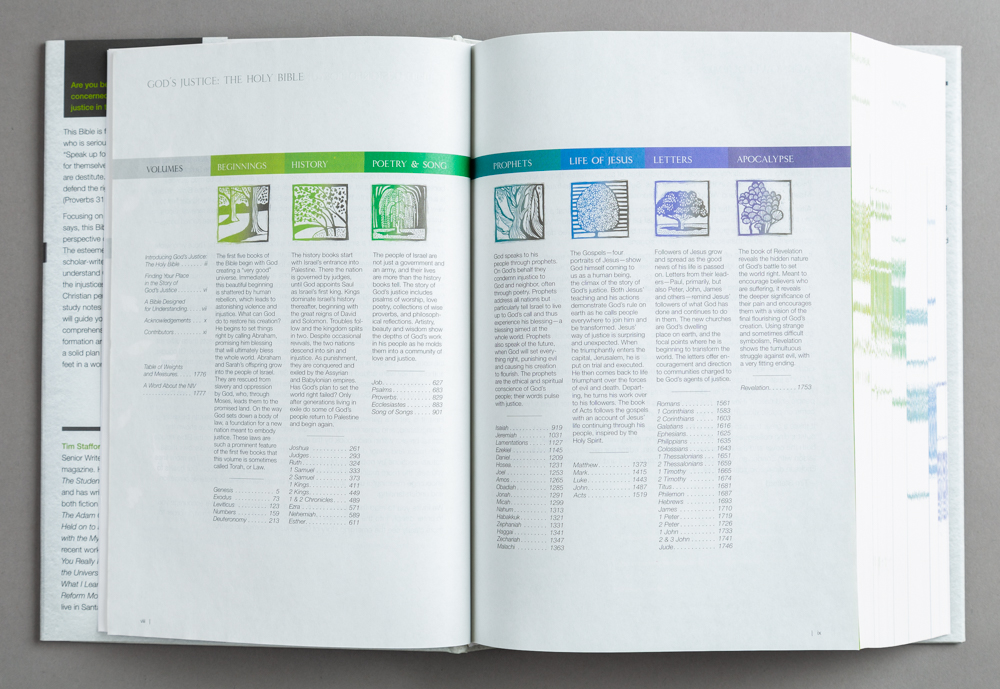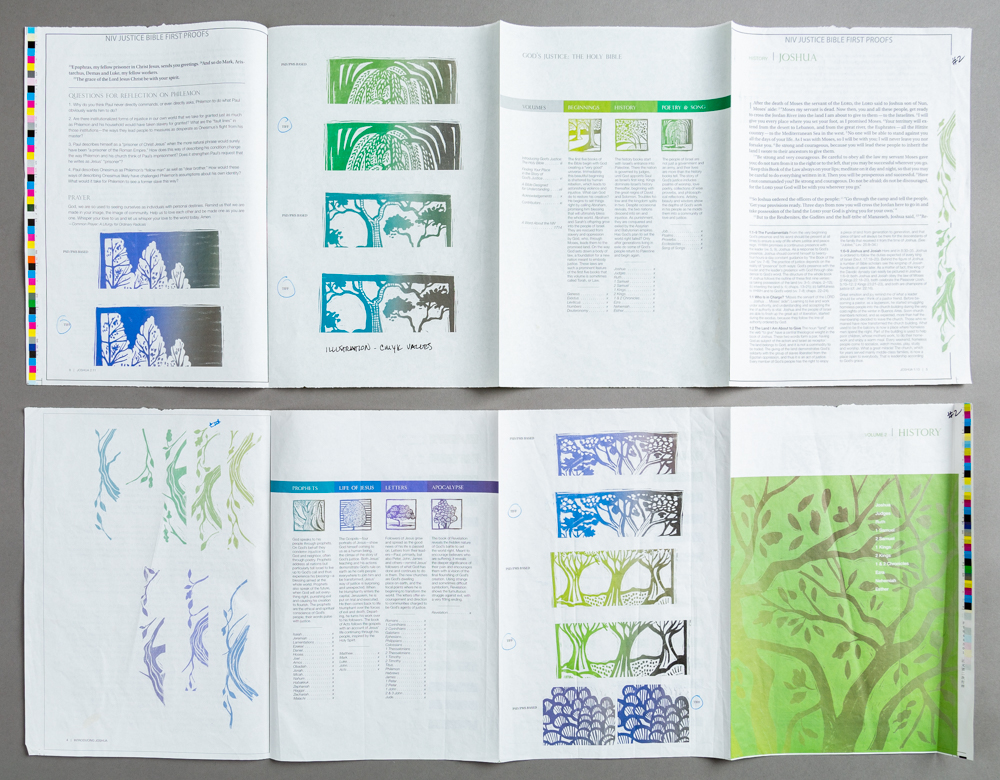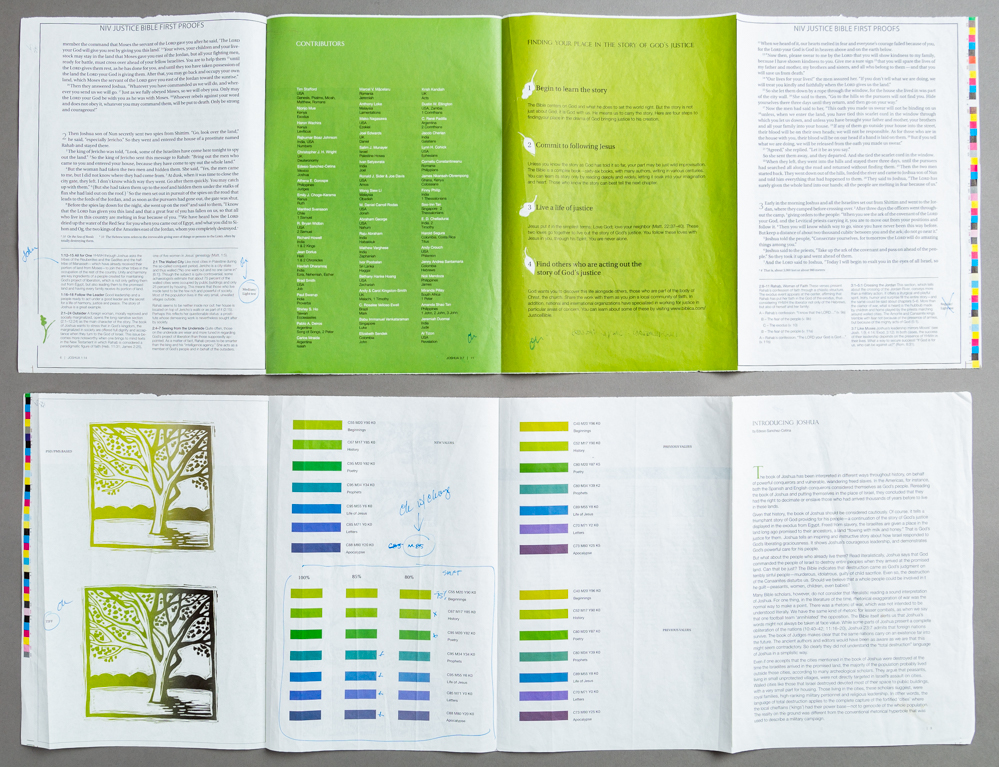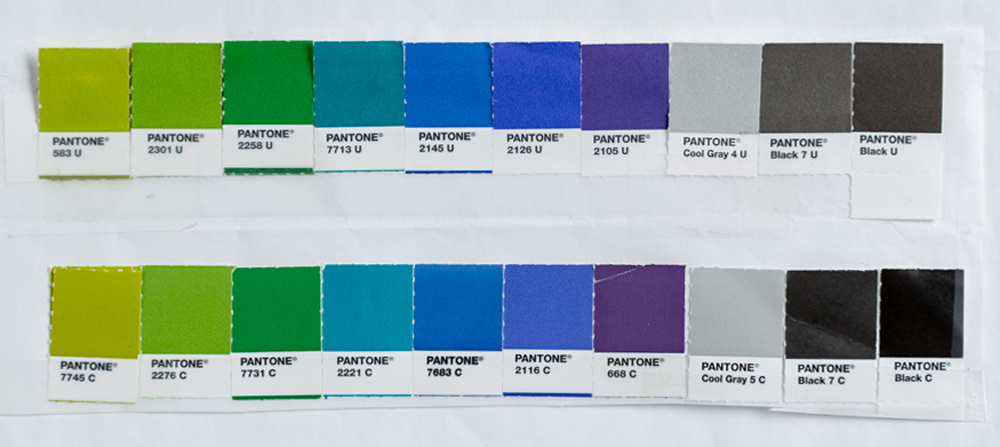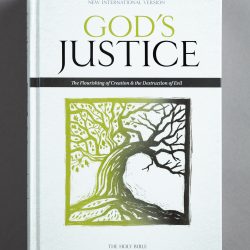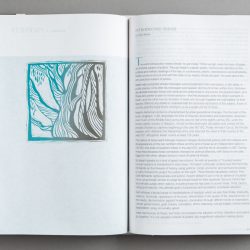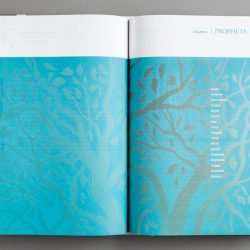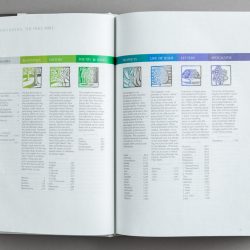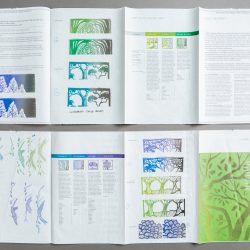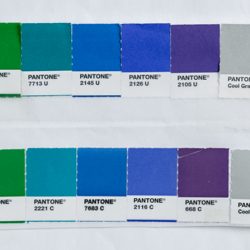 An international study bible, intended to be printed in 11 languages. The tree was selected as a universal and contemplative symbol that represents the global aspect of the book. Over 100 tree illustrations are included throughout the Bible.
Color swatches and press proofs included.
Size w 6.5" x h 9.5"
Printer/Producer Zondervan/Harper Collins, publisher
Paper/Material Scritta paper (light weight wood free offset paper)
Techniques Offset, 4 color process, hard bound.
Copyright Biblica, Inc.
Artifact Type Original (2), press proofs (2), color swatches
Donor Sharon Olenecziak
ID Number 4839