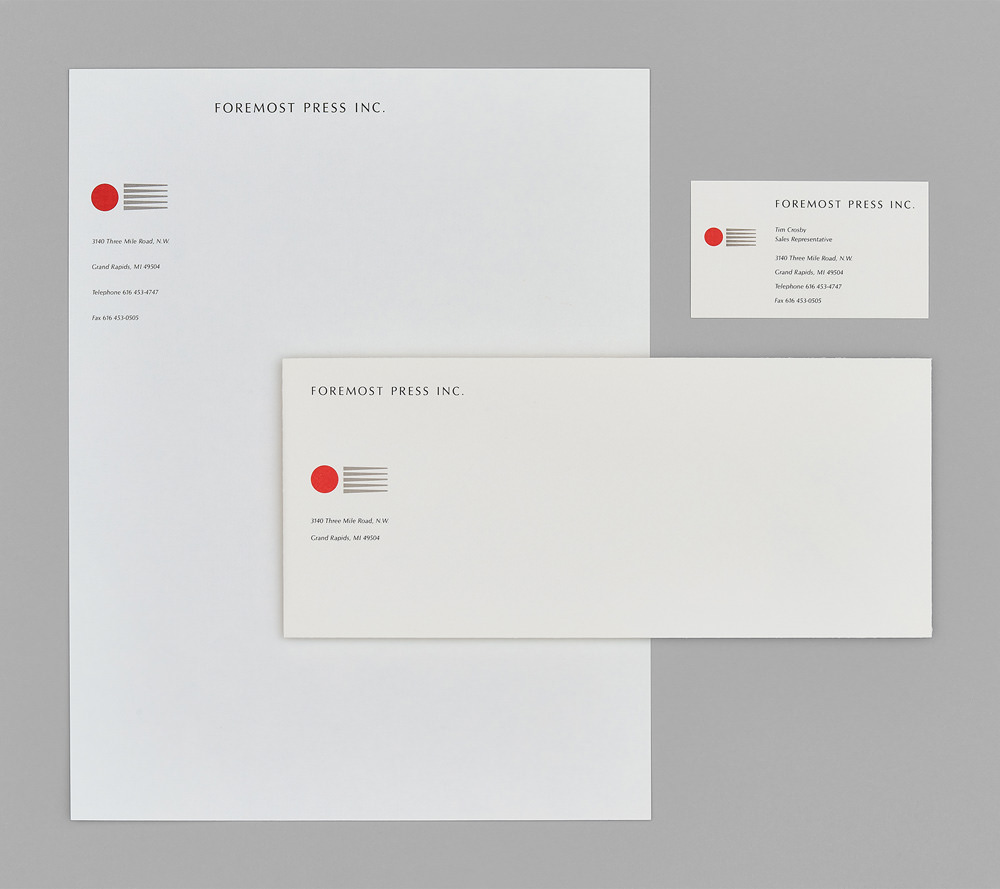 The Printing Arts Company and Foremost Graphics LLC, two Grand Rapids-based companies joined forces to create one of the largest printing companies in the West Michigan market. They kept the Foremost name, and the red and black colors are an homage to the Printing Arts identity. The logo represents sheet fed offset printing and speed.
Size Standard stationery sizes
Printer/Producer Foremost Press Inc.
Techniques Offset printing, 2 spot colors
Copyright Foremost Press Inc.
Artifact Type Original (1 set)
Donor Sharon Oleniczak
ID Number 4968