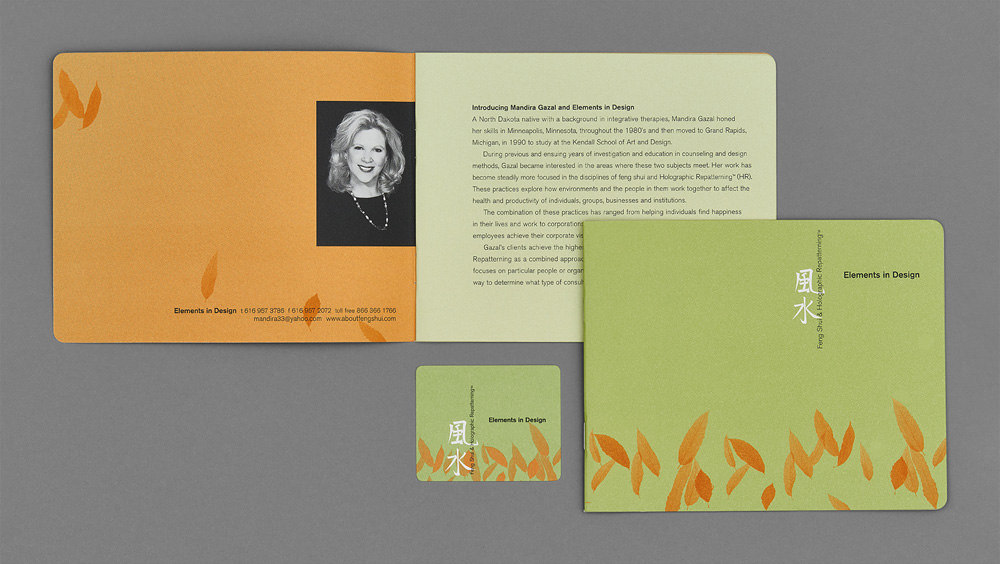 Elements in Design is a Feng Shui consultation and holographic repatterning firm. With nature being integral to the principles of Feng Shui, it was important to be equally integral to the design of the identity. The corners of the card are radiused to soften the edges. Non-standard sizes are used to reflect the non-traditional aspect of the Elements in Design practice.
Recognition Identity Solutions: How Design Books
Size Booklet: w 6.25" x h 5" Card: w 2.5" x h 2"
Printer/Producer Foremost Press
Paper/Material Monadnock Astrolite, white cover
Techniques Offset printing, 3 spot colors. Radiused corners, saddle stitched.
Copyright Elements in Design
Artifact Type Original (2)
Donor Sharon Oleniczak
ID Number 4958