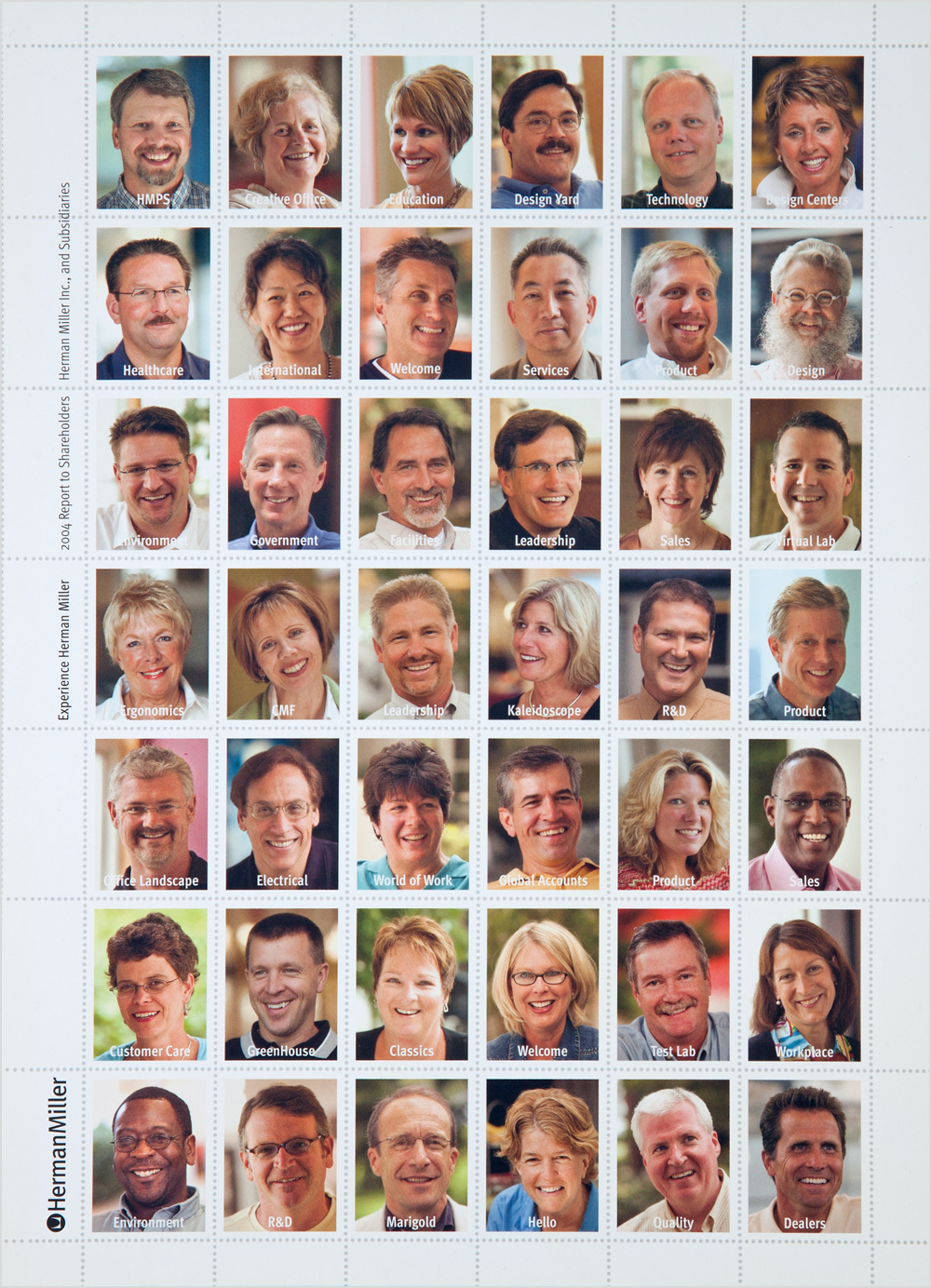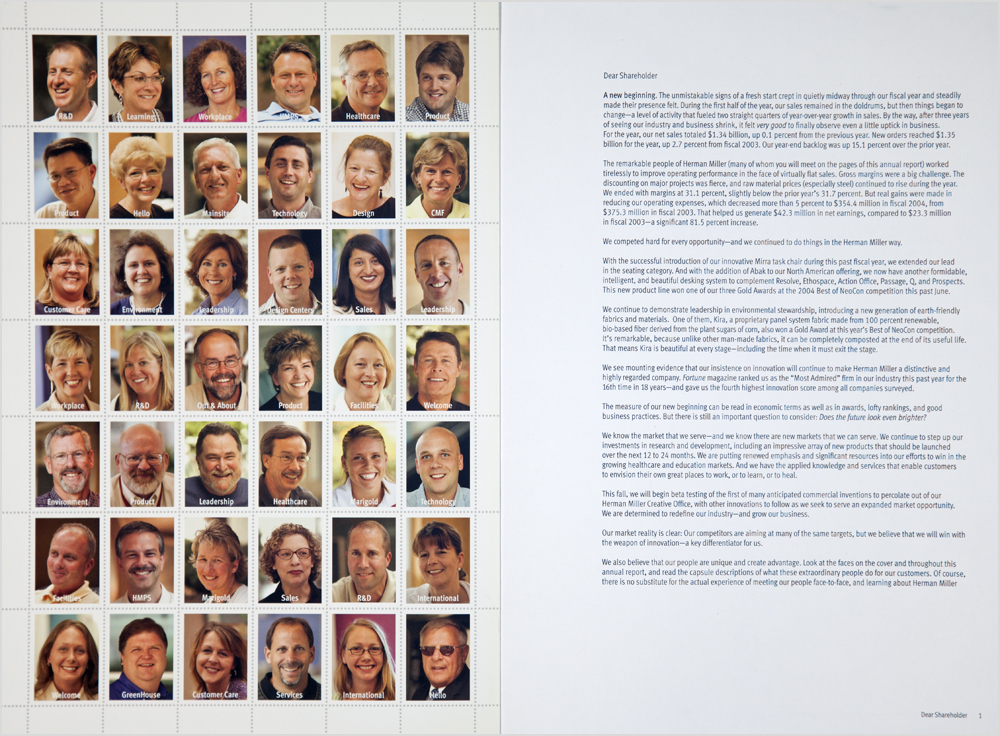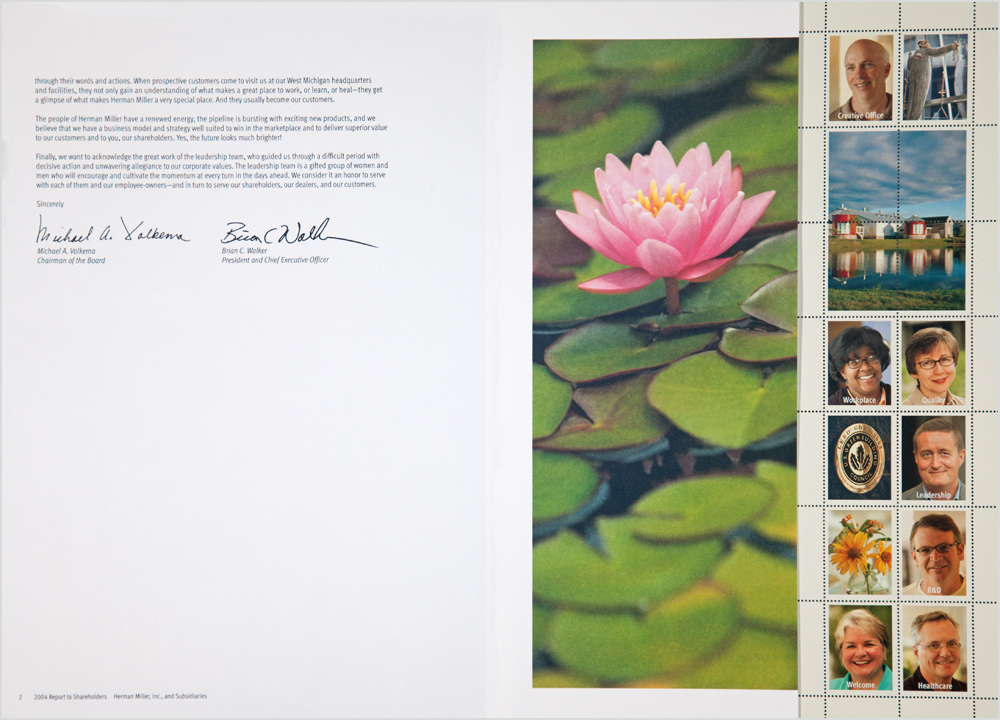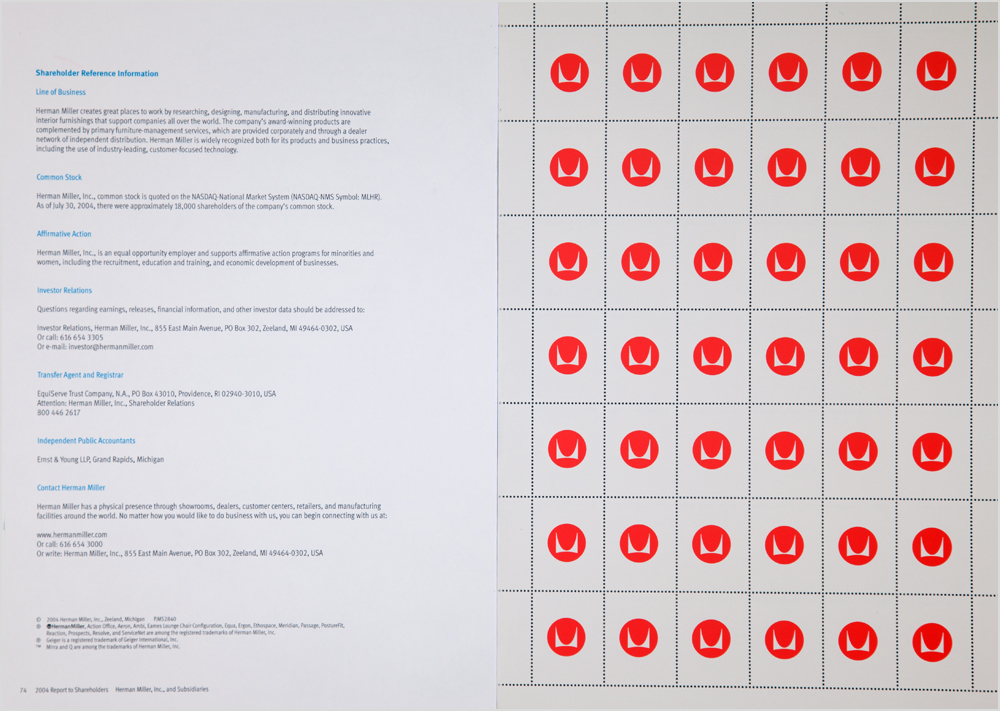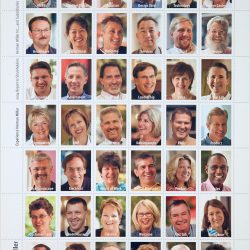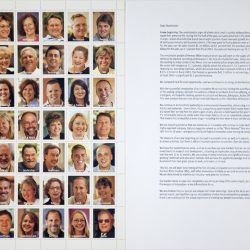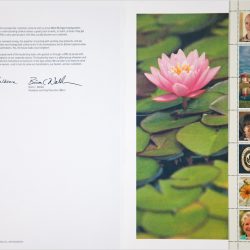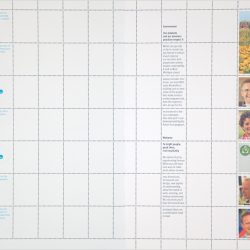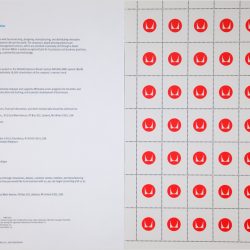 Herman Miller Annual Report. Employee-owners are featured on the cover and throughout the report on facsimiles of postage stamp sheets. A capsule description of what each does for the customers appears on the back of each stamp. The last page is a perforated sheet of Herman Miller logo stamps with a gummed backing that can be torn out and stuck to any paper surface.
SizeW 8.25" x H 11.5"
Printer/Producer The Hennegan Company, Florence, KY
Paper/Material Coated white cover and uncoated white text. Coated gummed label stock.
Techniques Offset printing, 4 color process. Perforated and scored. Perfect bound.
Copyright Herman Miller Inc.
Artifact Type Original (3)
Donor Steve Frykholm, Herman Miller Inc.
ID Number 3438