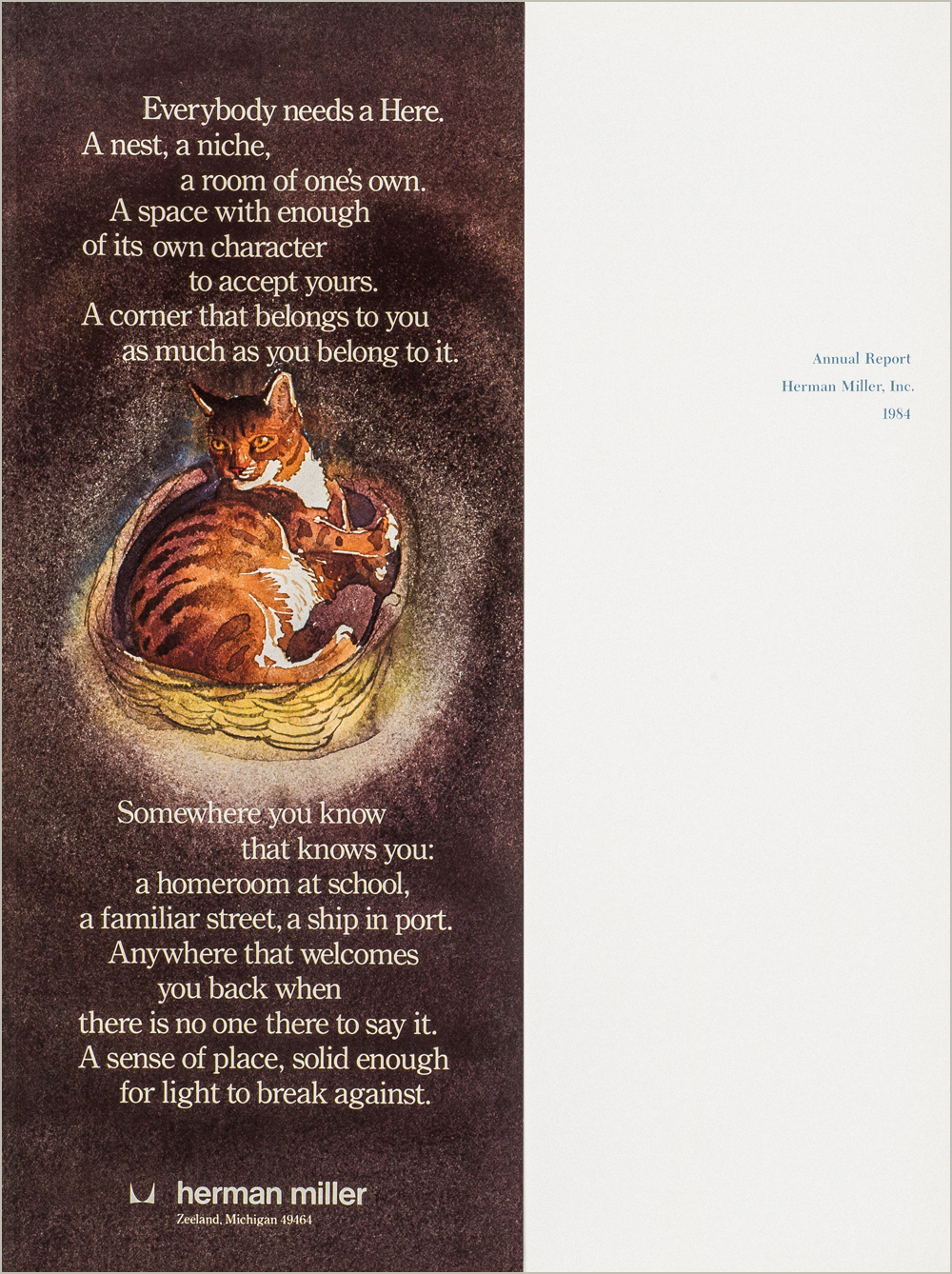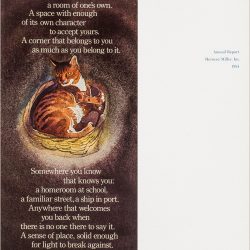 Herman Miller Annual Report. The cover features reprints of a series of three advertisements introducing Ethospace Interiors. Additional photos and illustrations are placed throughhout the financial information featuring additional products, research and development, the color and material program, product designers, and subsidiaries.
Recognition Creativity Annual 1985
SizeW 8.75" x H 11.75"
Paper/Material Dull coated cover and text.
Techniques Offset printing, 4 color process. Scored, perfect binding.
Copyright Herman Miller Inc.
Artifact Type Original (3)
Donor Steve Frykholm
ID Number 3400