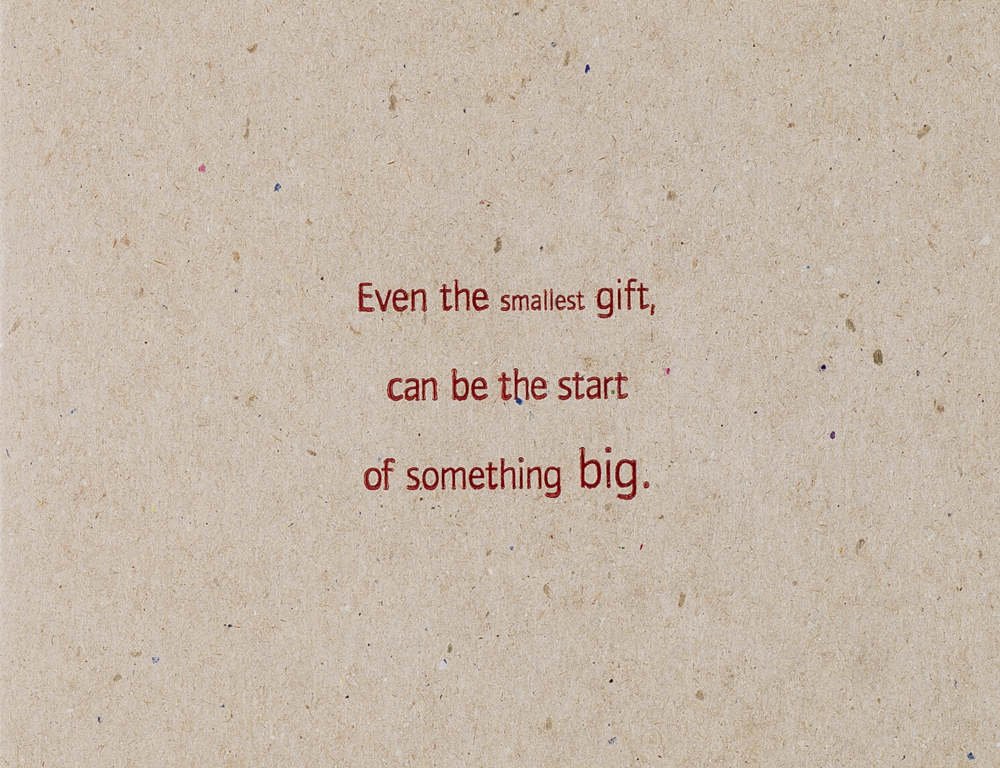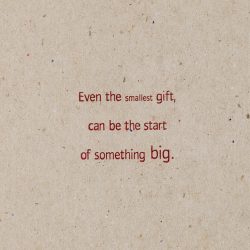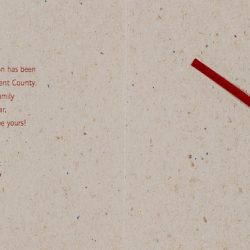 …can be the start of something big. A holiday card to clients and friends announcing a donation to Habitat for Humanity. A nail is tied to the inside with a red ribbon.
Size W 5.5" x H 4.25"
Paper/Material Kraft chipboard, red fabric ribbon, finishing nail
Techniques Red foil stamping. Nail tied on with red ribbon.
Copyright Not Specified
Artifact Type Original (1)
Donor Linda Powell
ID Number 3841