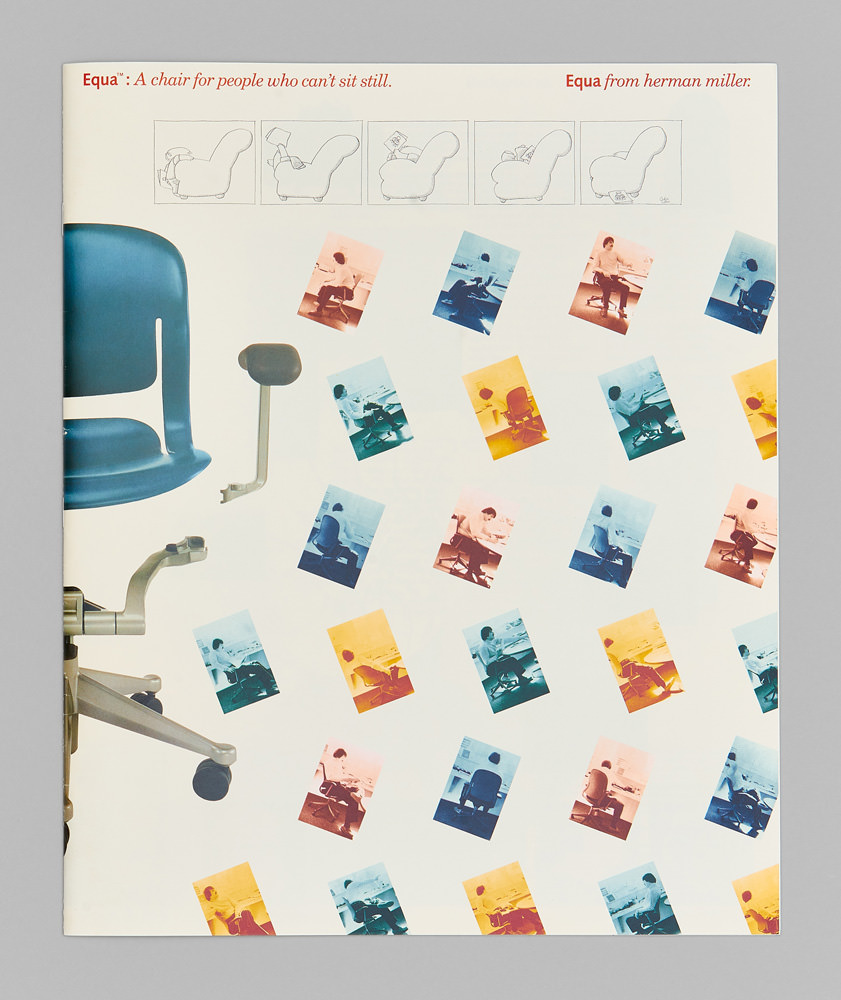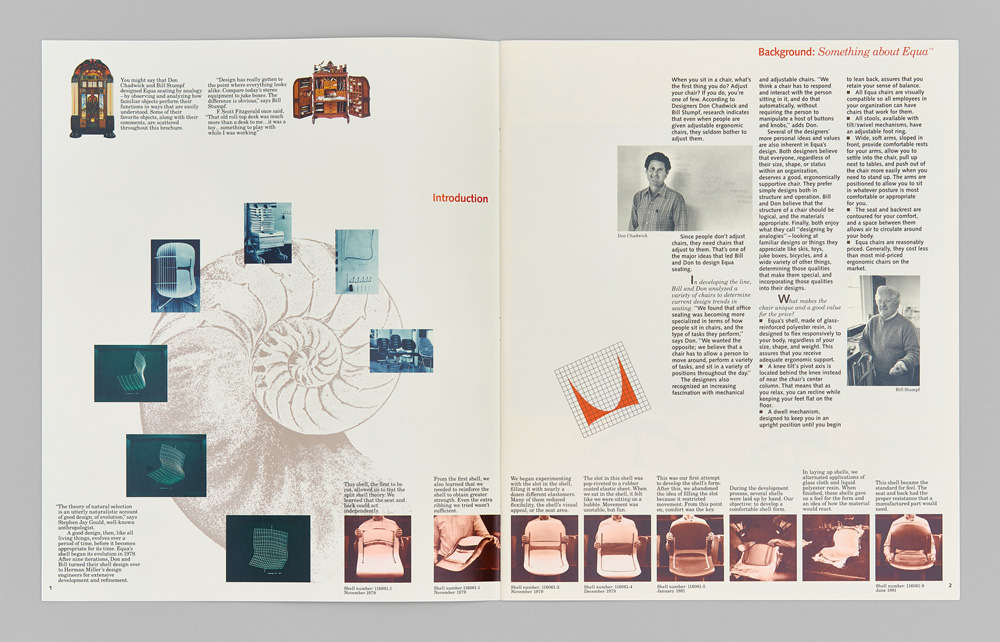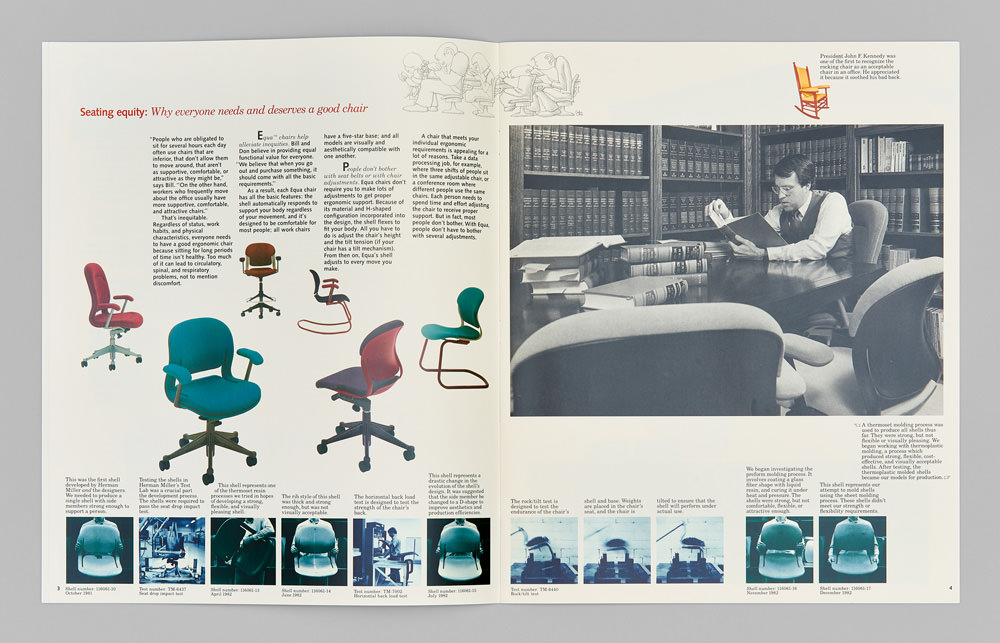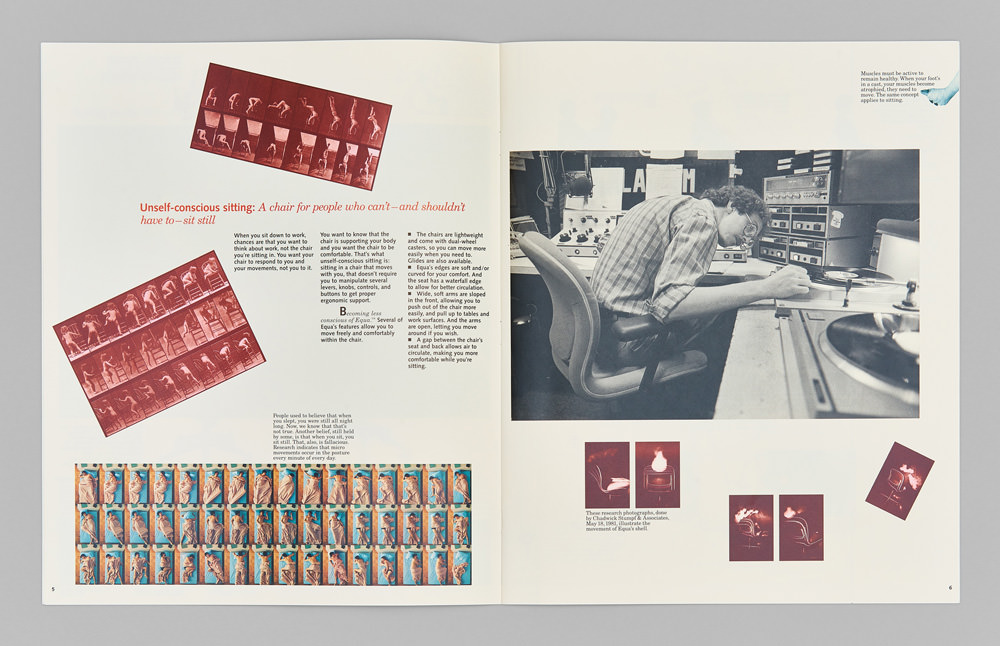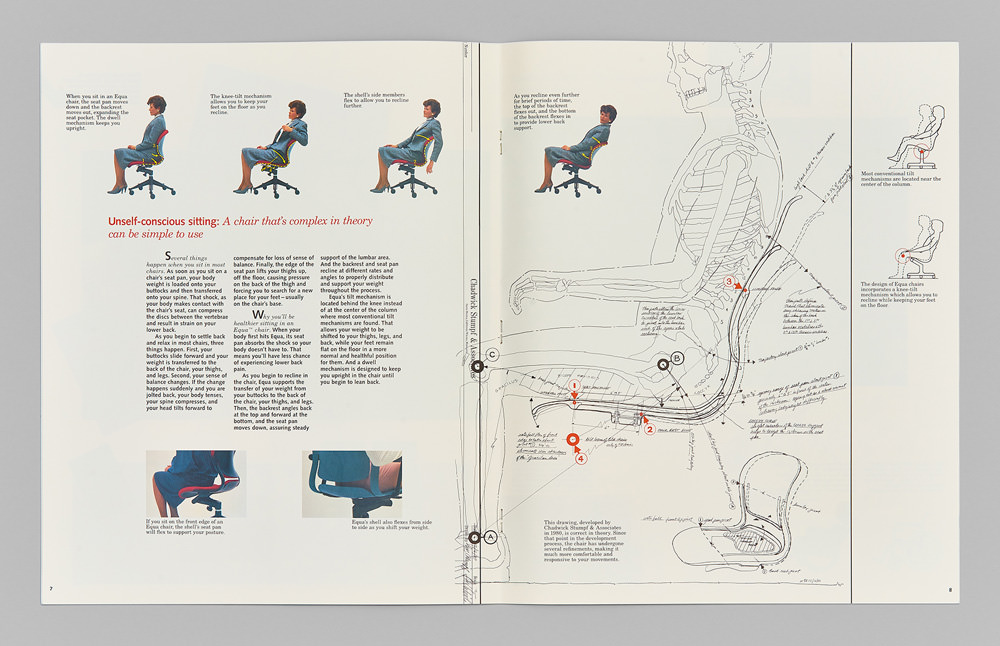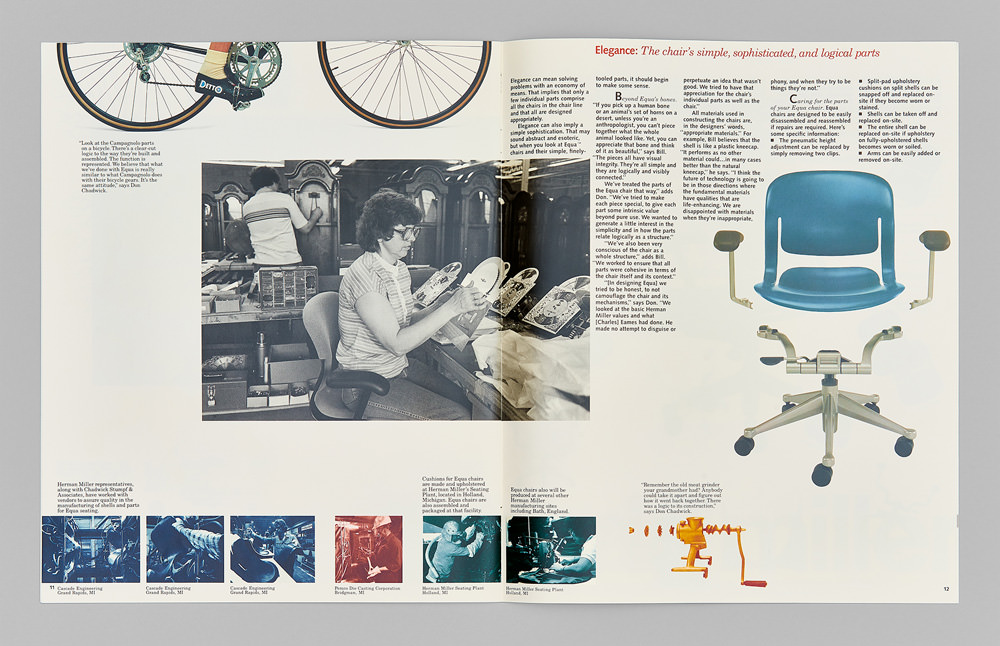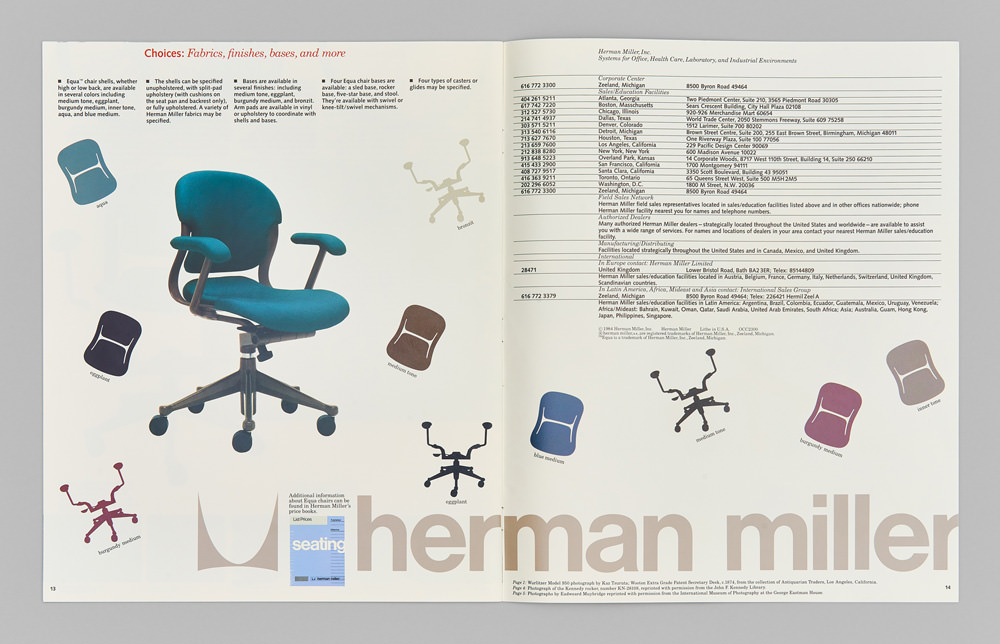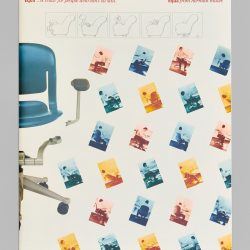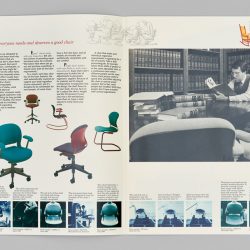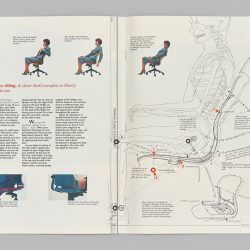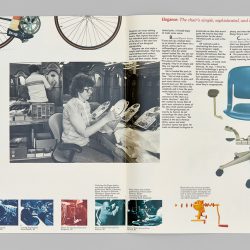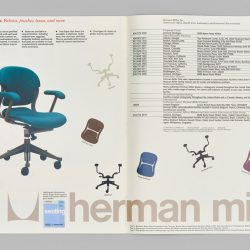 A concept brochure focusing on the product designers' in-depth research on how people sit, the design concept, and materials developed for the chair that is complex in theory, but simple to use.
Recognition AIGA Graphic Design USA: 6
SizeW 10.25" x H 12.5"
Paper/Material White dull coated cover
Techniques Offset printing, 4 color process plus spot gloss coating. Saddle stitched.
Copyright Herman Miller Inc.
Artifact Type Original (3)
Donor Bill Lindhout
ID Number 5479