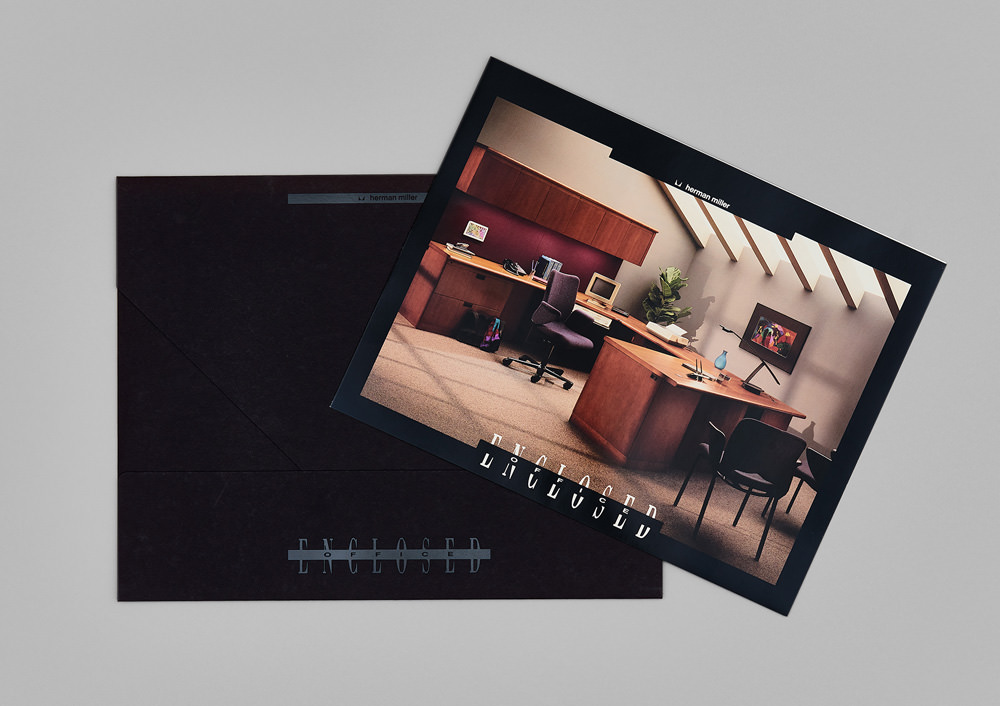 An envelope containing photographs of Herman Miller furniture solutions and planning information for enclosed offices. Packaging is dull black with gloss black type.
Size w 12" x H 9.25
Paper/Material Envelope: uncoated black double cover
Contents: cream gloss text
Techniques Envelope: gloss black foil stamp. Scored, diecut, folded, glued, assembled.
Contents: Offset printing, 4 color process plus gloss coating.


Copyright Herman Miller Inc.
Artifact Type Original (2 sets)
Donor Linda Powell
ID Number 5296