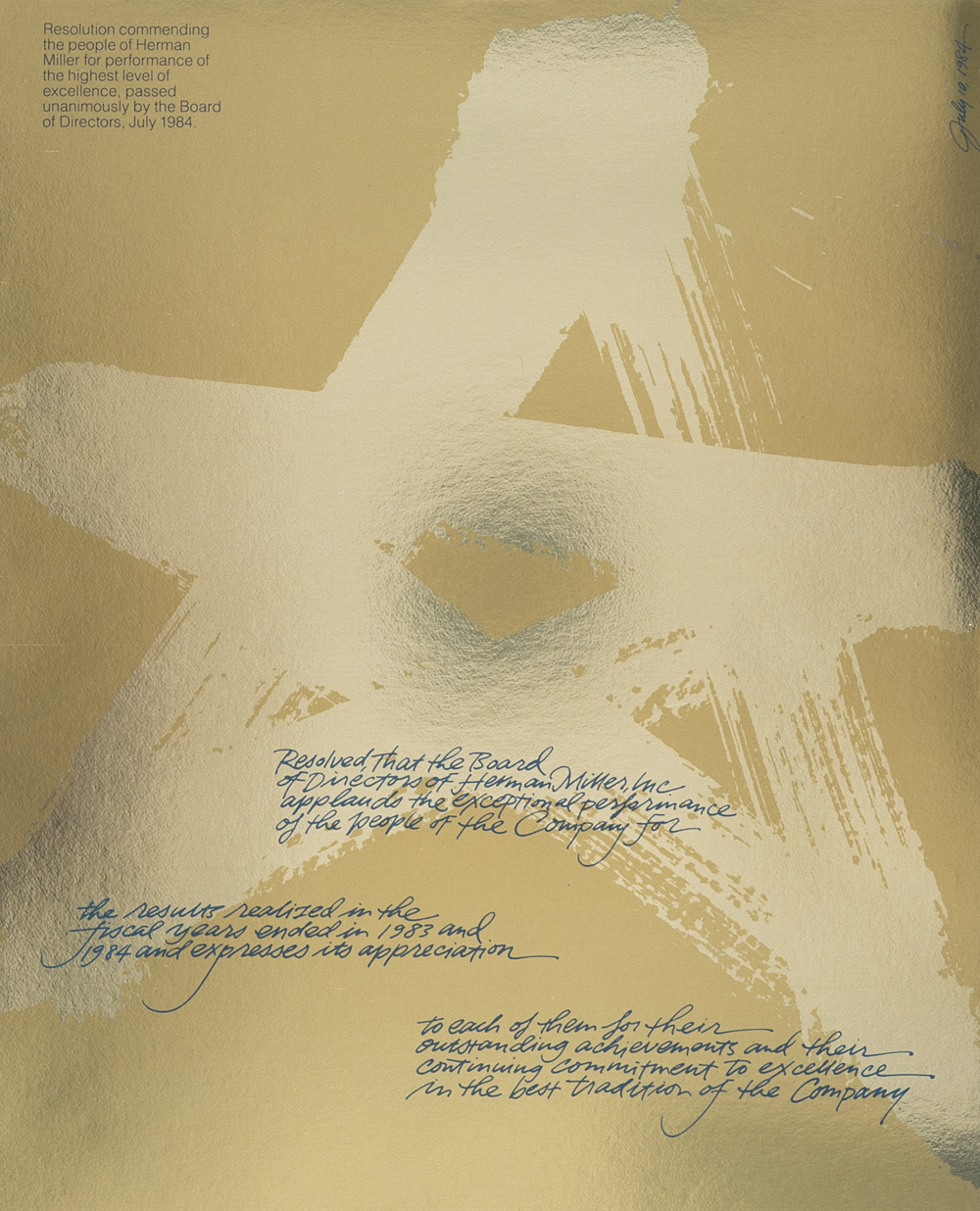 An award given to the employees of Herman Miller by the Board of Directors for outstanding achievements and their commitment to excellence during the 1983/84 fiscal year. A shiny gold foil calligraphic star was shown as the proverbial "gold star" on a dull gold background.
SizeW 8" x H 10"
Paper/Material Gold foil cover stock
Techniques Offset printing, 2 spot colors
Copyright Herman Miller Inc.
Artifact Type Original (3)
Donor Barbara Loveland
ID Number 2463