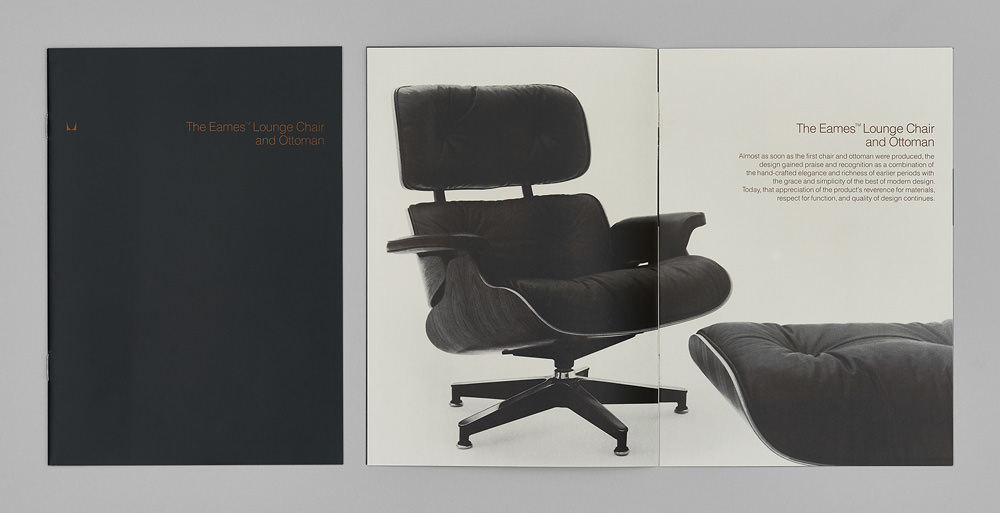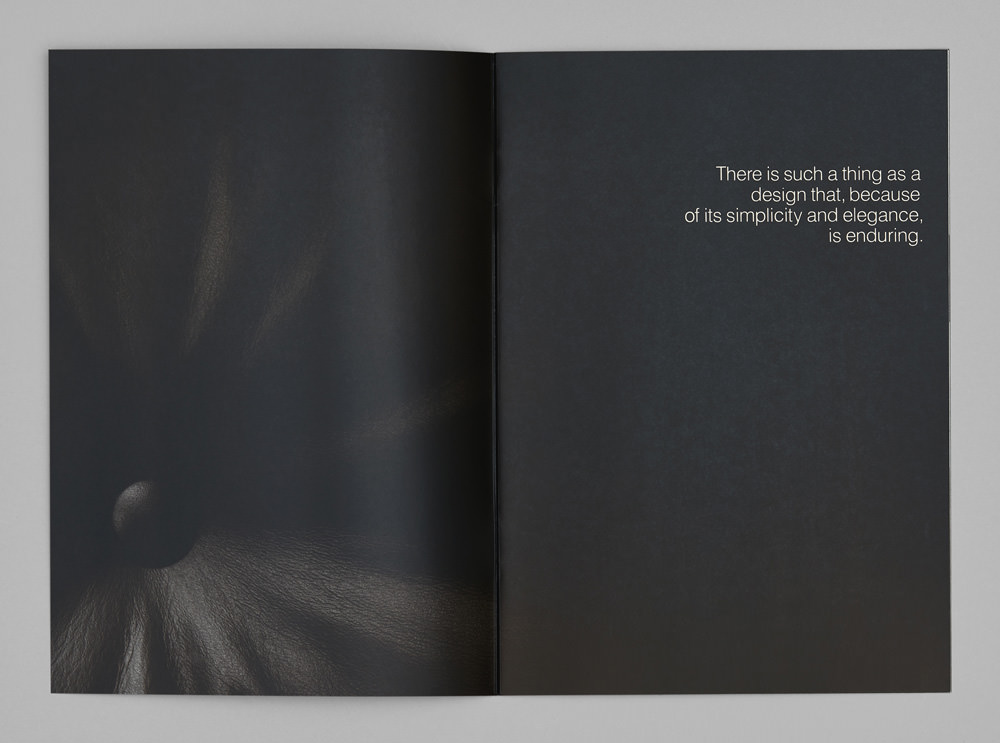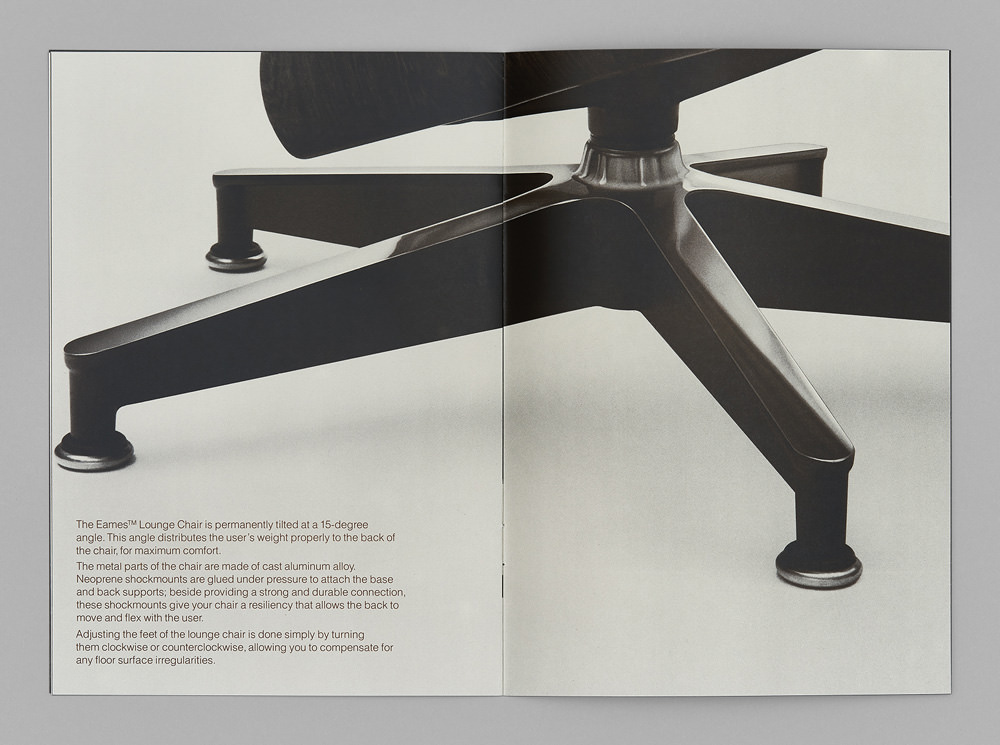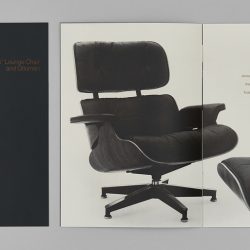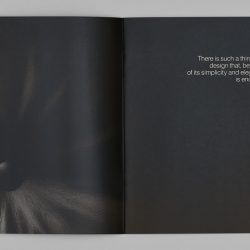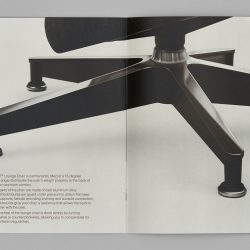 A small brochure that discusses the design, features, and care of the product. It is contained in a plastic bag and hung from the chair.
SizeW 6" x H 8.5"
Paper/Material Cream dull coated cover
Techniques Offset printing, 2 spot colors plus dull coating. Saddle stitched.
Copyright Herman Miller Inc.
Artifact Type Original (2)
Donor Barbara Loveland
ID Number 5329