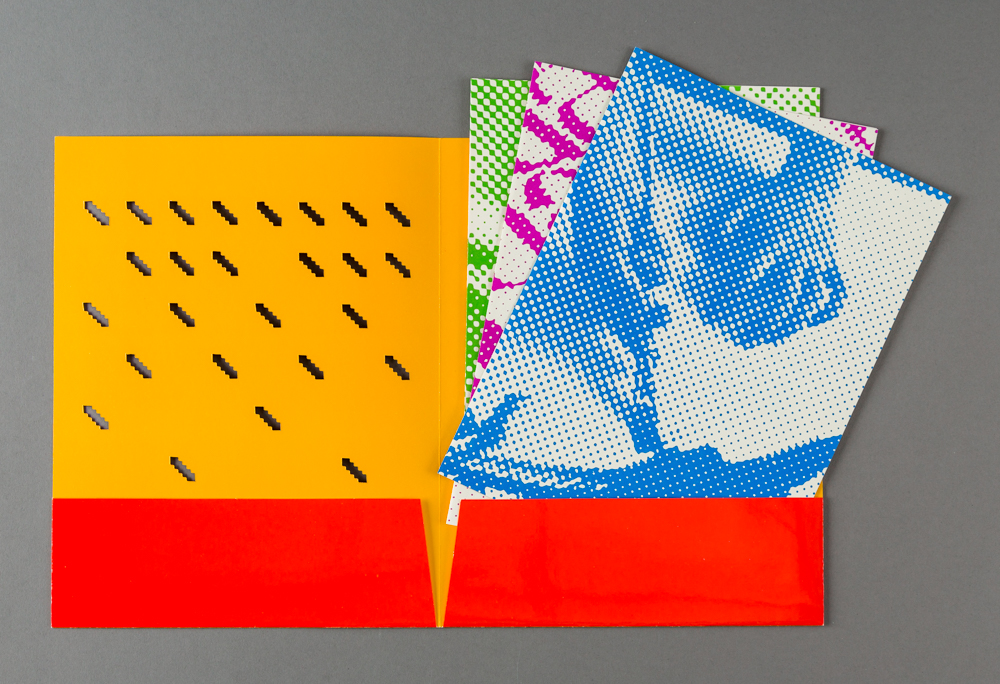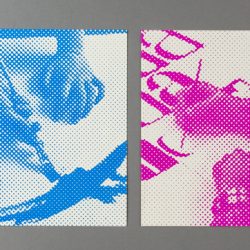 Department of Art Promotion
Glossy red folder with a die cut pattern allowing large halftone dots from the brochures inside to create dot patterns in the cut out areas. The large screen halftone dot pattern on the photo of each brochure cover makes the image unrecognizable until viewed from a distance.
Size W 9" x H 11.5" (folder). W 8.25" x H 11" (brochures)
Paper/Material Champion Colorcast red cover stock C1s. Uncoated cream text stock.
Techniques Offset printing, 1 spot color each side plus die cut (folder). 1 spot color on each brochure.
Copyright Western Michigan University
Artifact Type Original (2)
Donor Linda Powell
ID Number 470