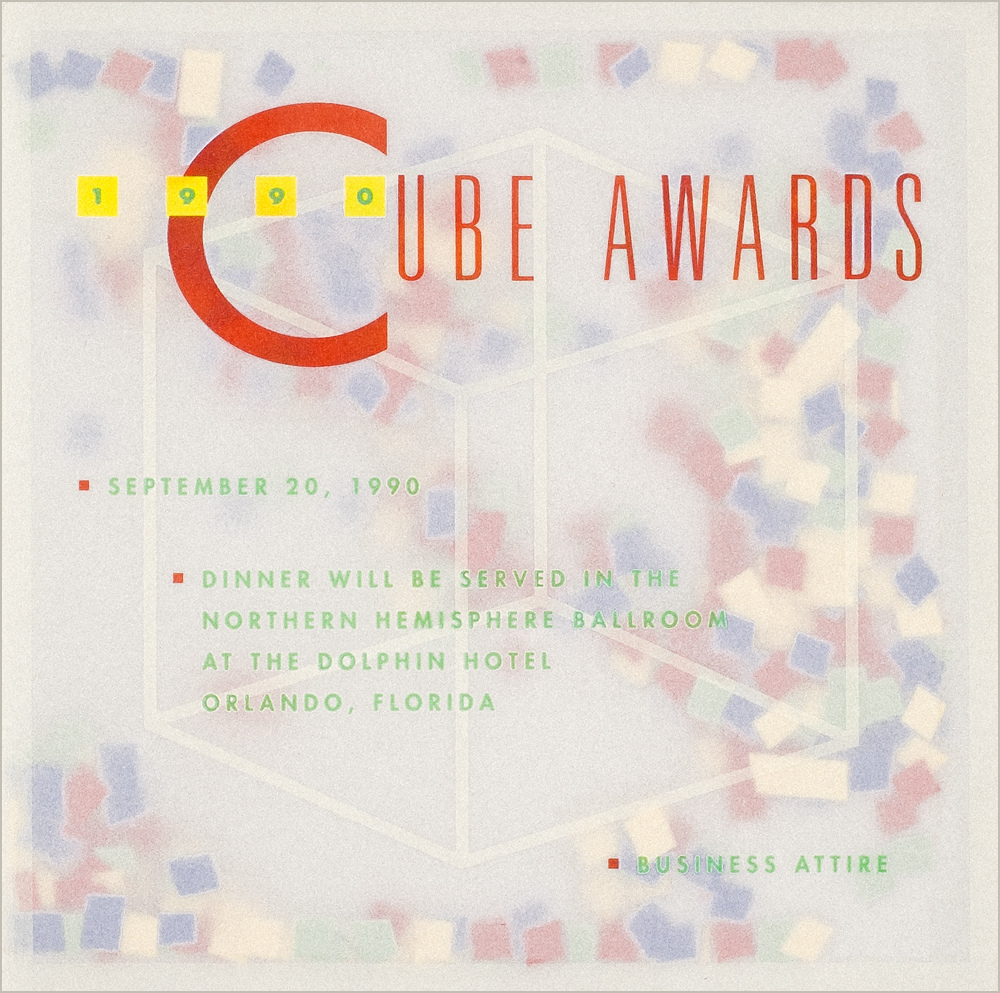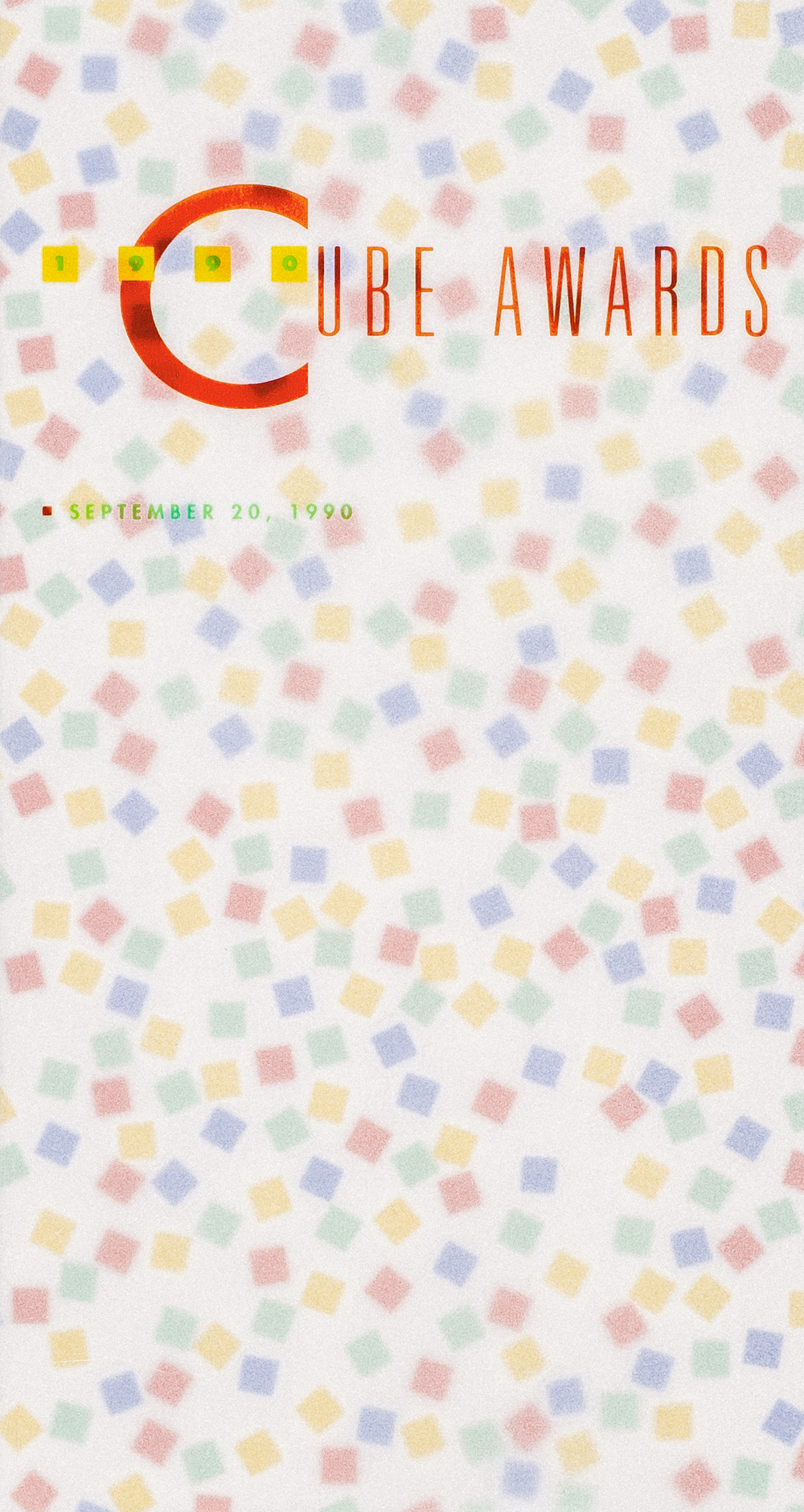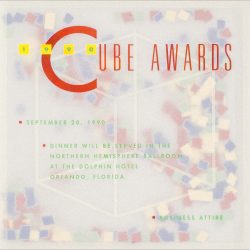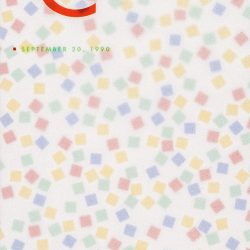 The announcement of the Cube sales award banquet is a translucent, square enclosed pocket holding colorful square confetti. The program for the ceremony announces the program and Cube award recipients.
Size Announcement: 4.75" square. Program: W 4.25" x H 8"
Paper/Material Translucent cover, white ribbon.
Techniques Offset printing, 5 spot colors.
Announcement: Scored, folded, confetti inserted and sealed on 3 sides.
Program: Scored, folded, colated and white ribbon tied by hand.
Copyright Herman Miller Inc
Artifact Type Original, (2 invitations, 1 program)
Donor Linda Powell
ID Number 3853