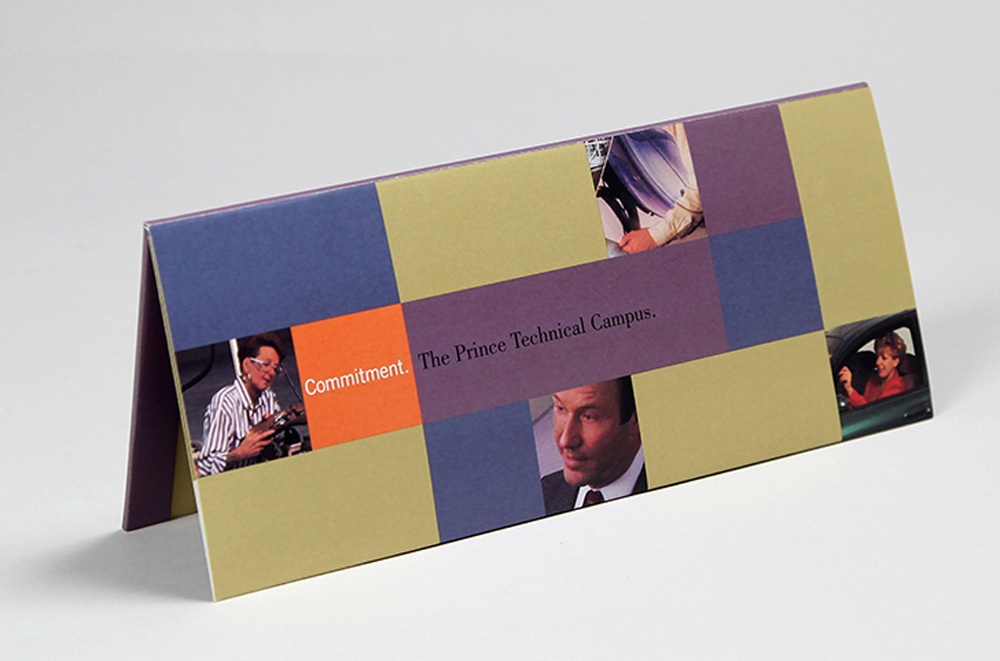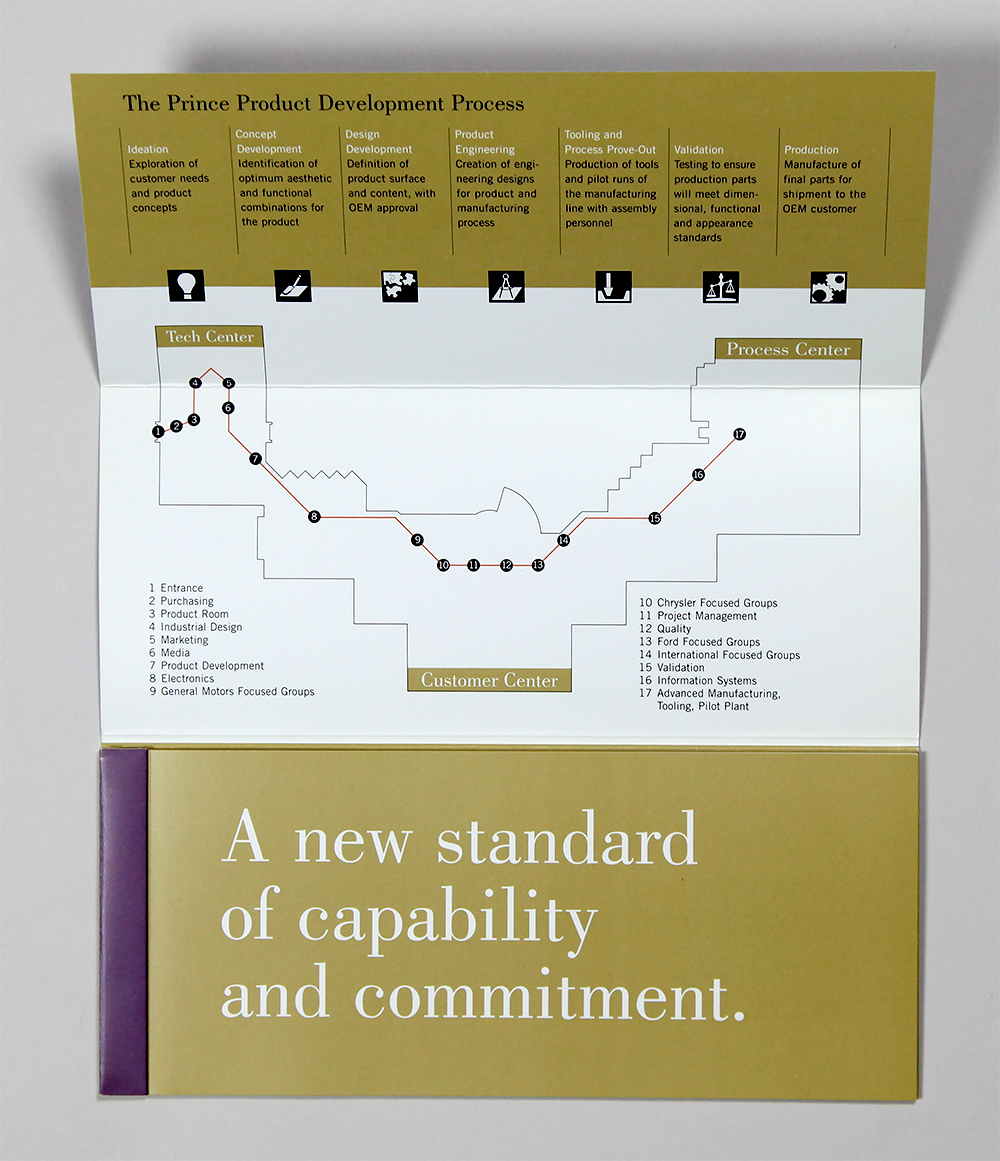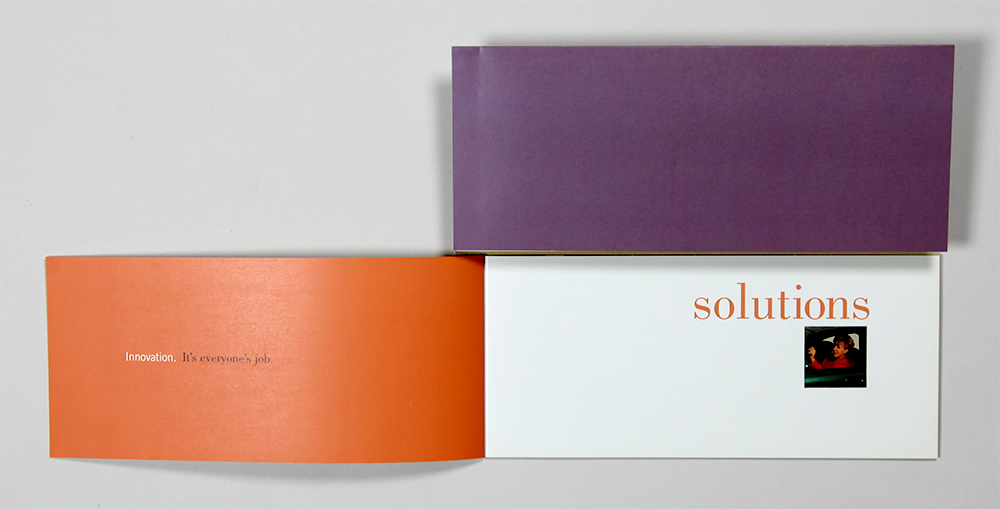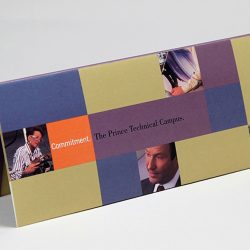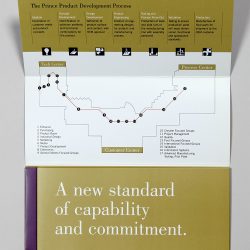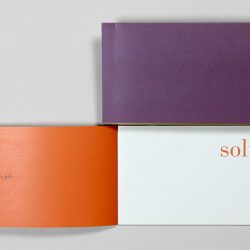 A guide used with clients touring the new Prince Technical Center, the first of its kind.
It was sized to fit easily in a suit pocket.
Size w 8.75" x h 3.75"
Printer/Producer The Etheridge Company
Paper/Material Dull coated white cover
Techniques Offset printing, 4c process. Diecut, scored, folded. Side stiched.
Copyright Not Specified
Artifact Type Original (2)
Donor Square One Design
ID Number 4409