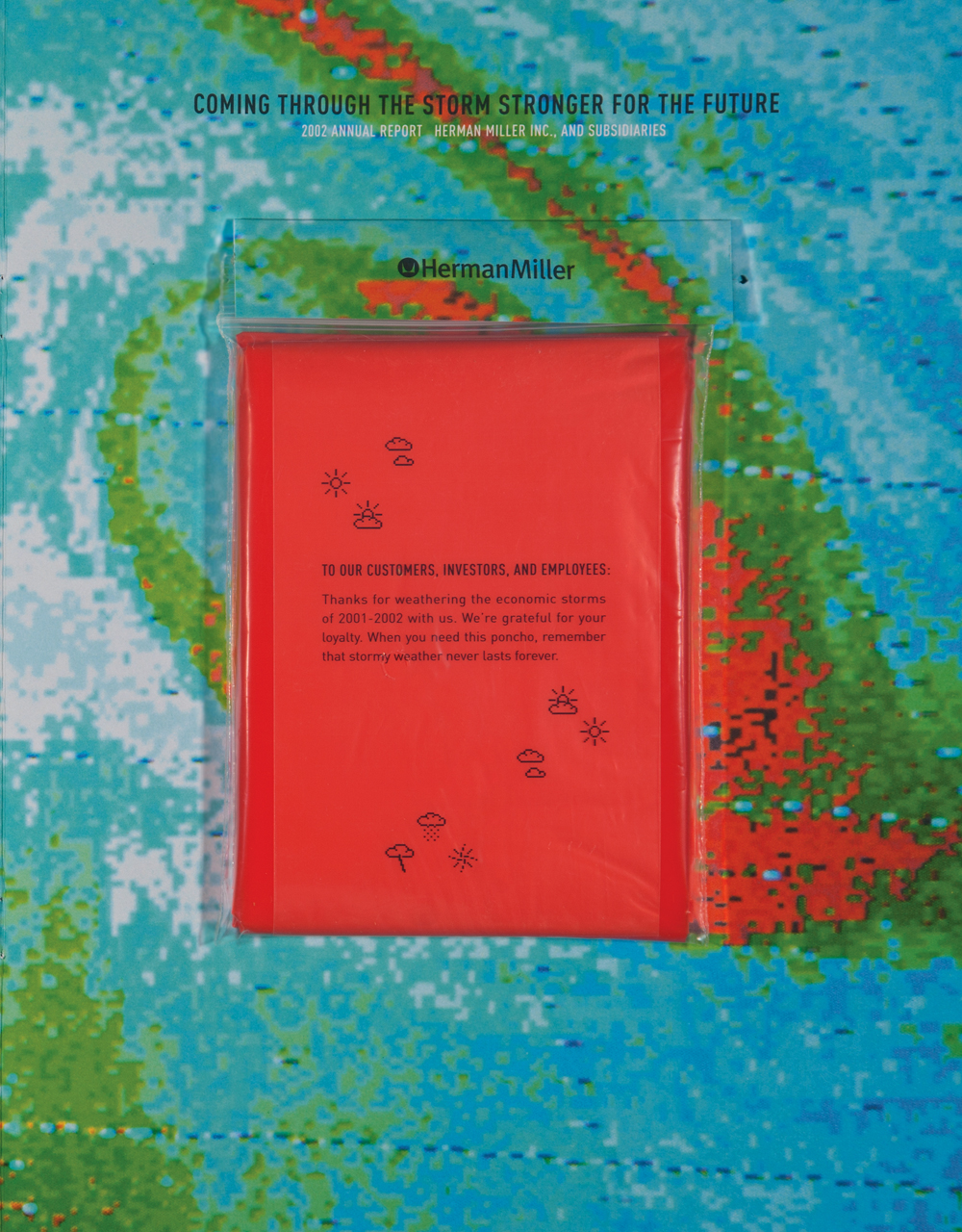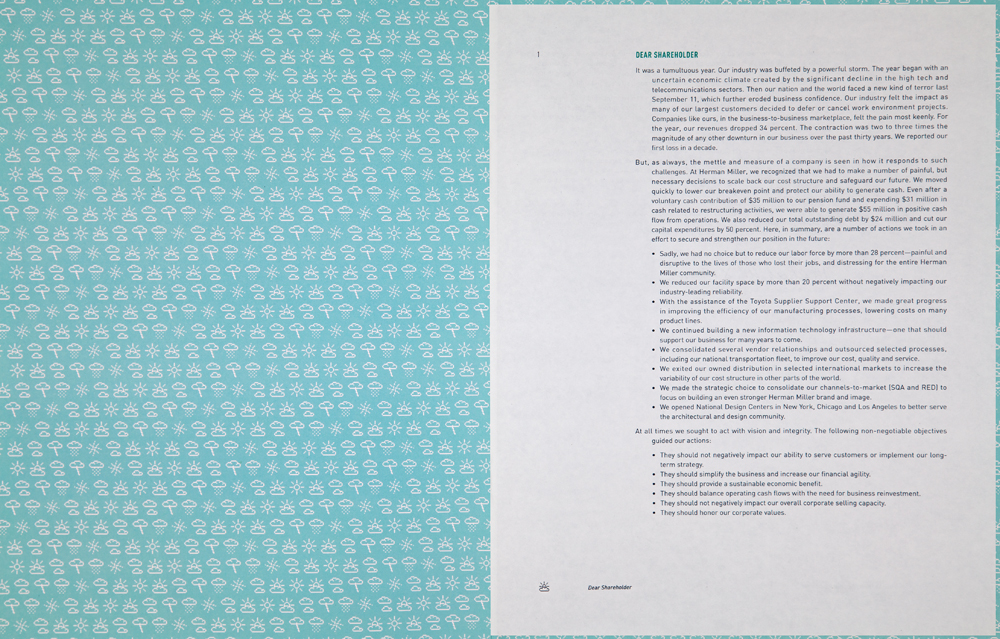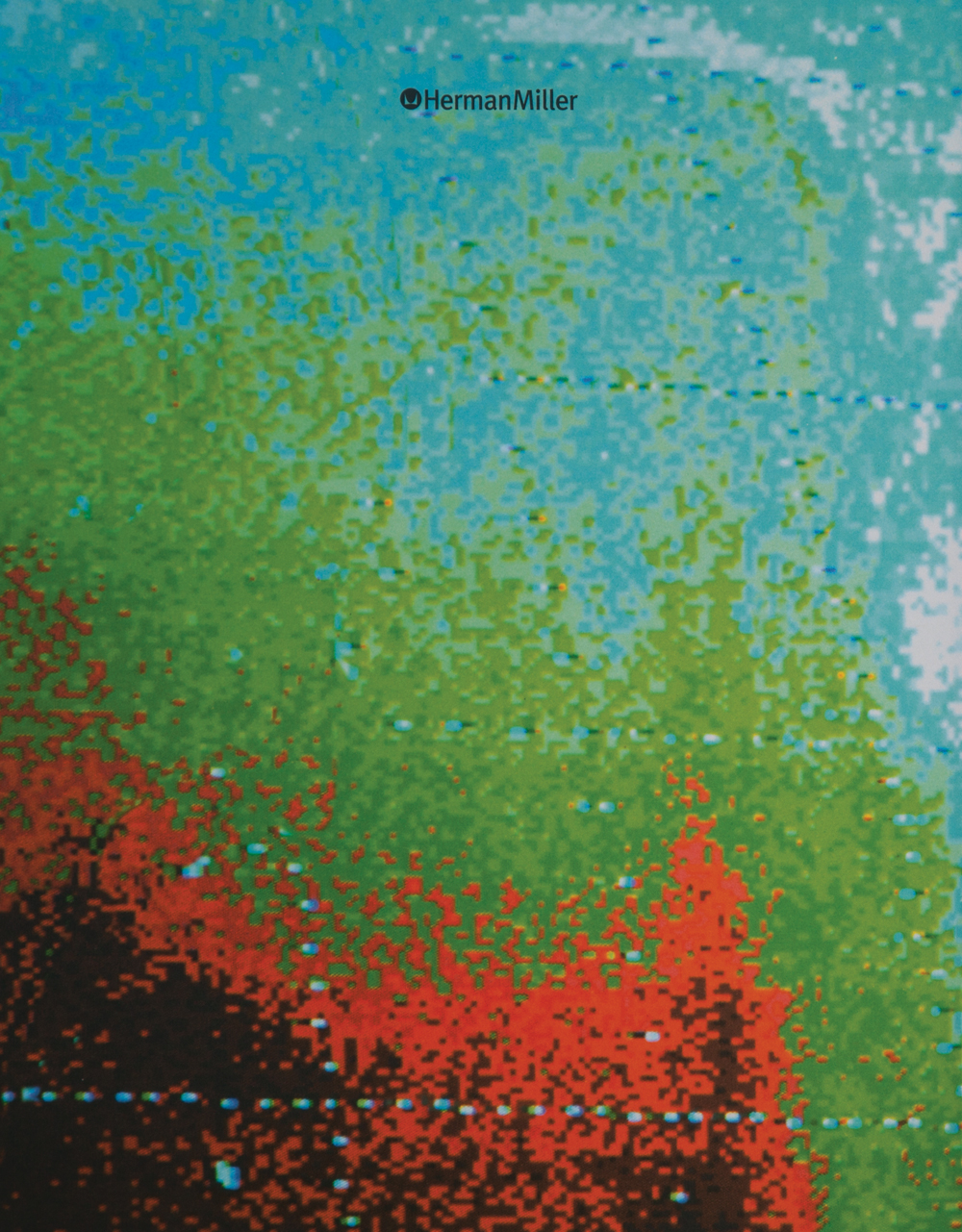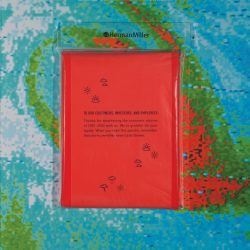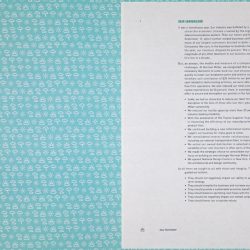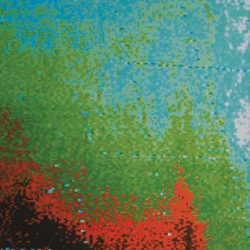 Herman Miller Annual Report. In a tumultuous year, the theme of the report is weathering the storm. A U.S. Weather Service storm image is used on the front and back covers. A packaged rain poncho is attached to the front cover for use during the storm and reminds shareholders that stormy weather never lasts forever.
Recognition Annual Report 100 Show
SizeW 8.5" x H 11"
Paper/Material Uncoated white cover and text stock
Techniques Cover: Offset printing, 4 color process. Packet containing rain poncho inserted in diecut slot. Inside: Offset printing, 2 spot colors. Saddle stitched.
Copyright Herman Miller Inc.
Artifact Type Original (3)
Donor Steve Frykholm, Diane Garonne
ID Number 3434