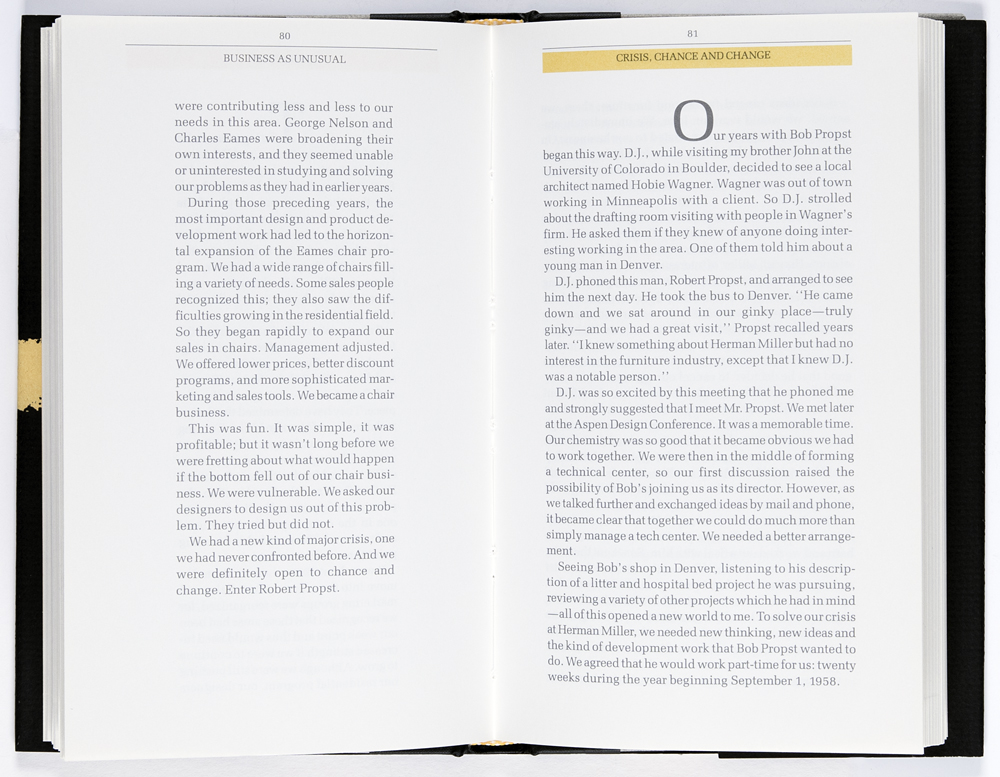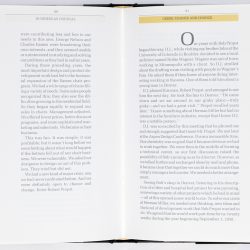 Business As Unusual explores the times at Herman Miller before and during Hugh DePree's tenure as President and CEO. The cover design represents the fact that each product shipped was inspected and initialed in yellow crayon by one of the 3 family principals of the company. The yellow is carried inside to highlight chapter titles and all text is warm grey. The color combination reinforces the warm character of the company's stories.
Recognition BRNO/CSSR 1987, Creativity Annual 1987
SizeW 5.75" x H 9.25"
Paper/Material White uncoated paper stock.
Techniques Dust jacket: offset printing, two spot colors, two sides. Book: offset printing, 2 spot colors. Hard cover: blind stamping.
Copyright Herman Miller Inc.
Artifact Type Original (2)
Donor Linda Powell
ID Number 1779