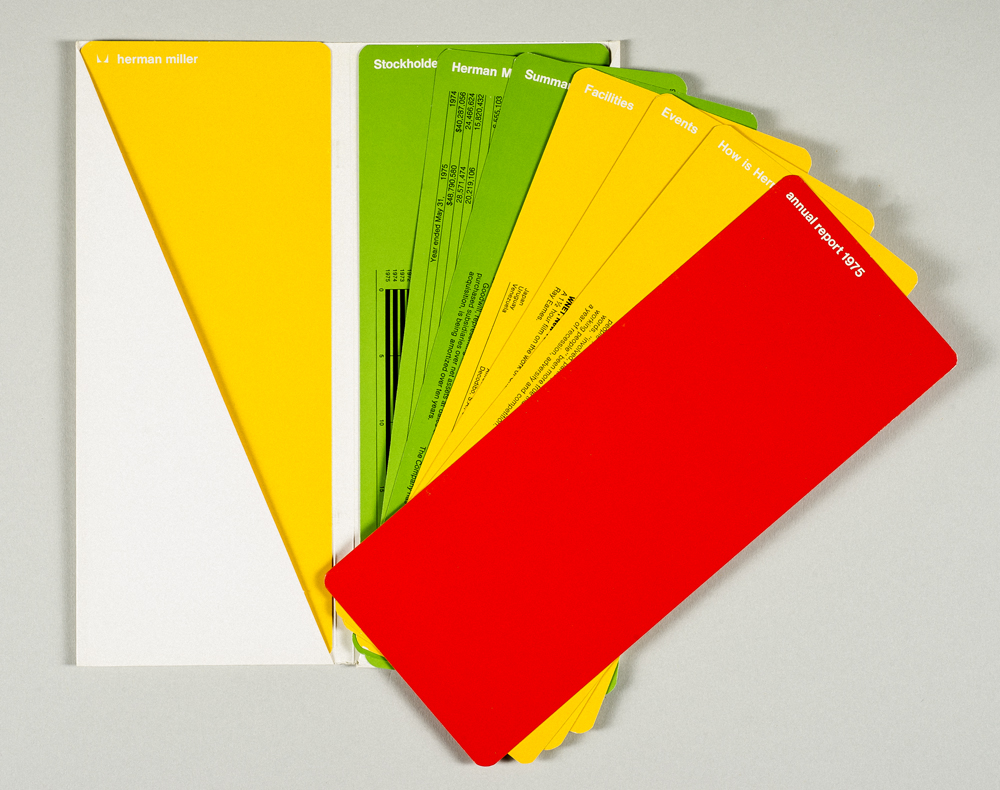 Herman Miller Annual Report. A white, double-pocket folder houses 14 brightly colored cards with financial data and shareholder information.
Size W 4.5" x H 10.5"
Paper/Material Gloss coated white cover.
Techniques Offset printing, 4 spot colors plus gloss coating. Diecut, scored and assembled.
Copyright Herman Miller Inc.
Artifact Type Original (1)
Donor Herman Miller Inc.
ID Number 3720