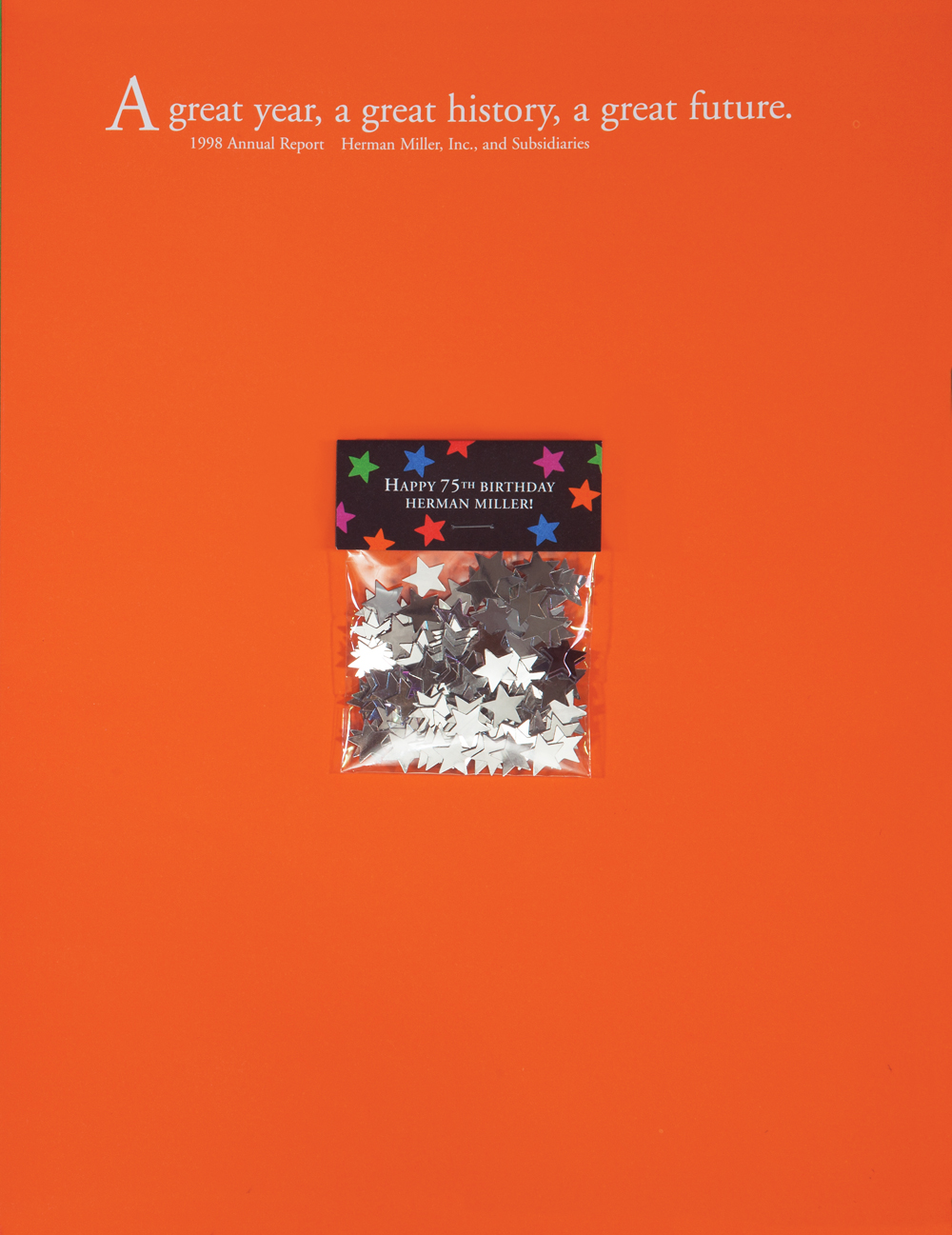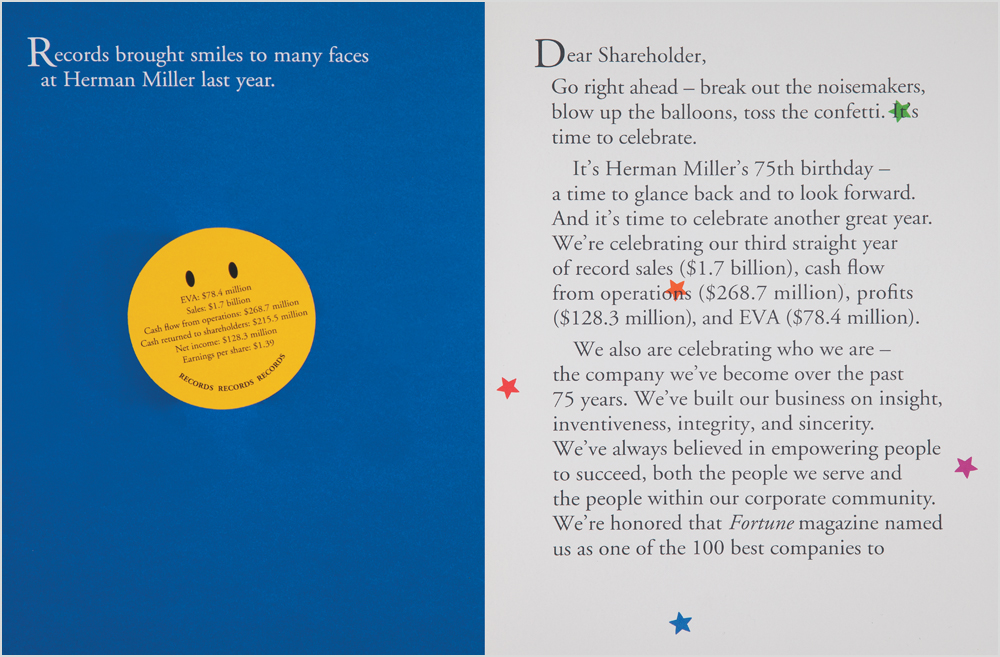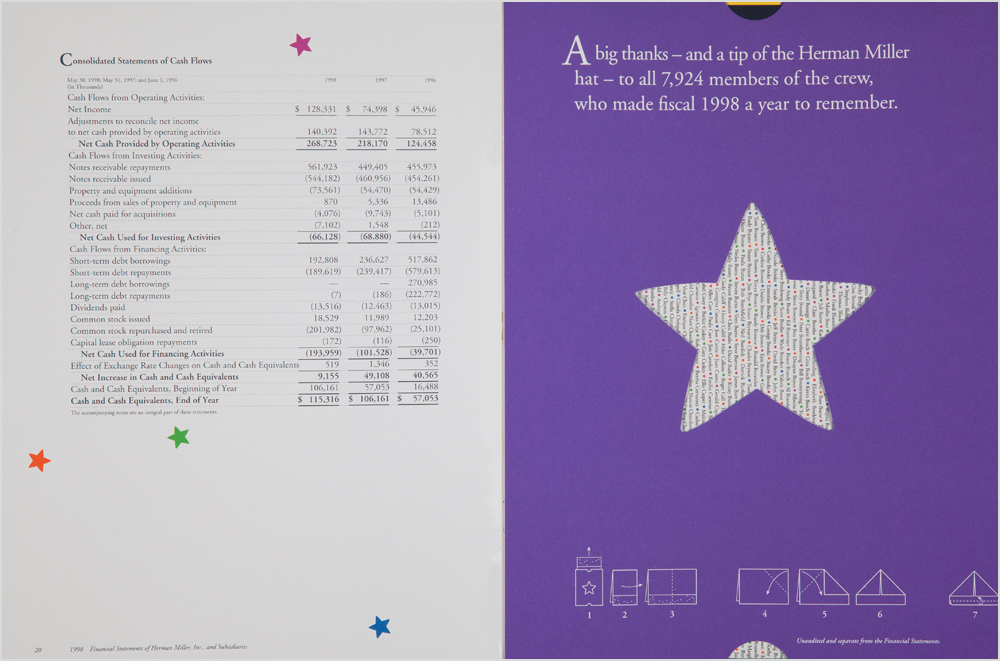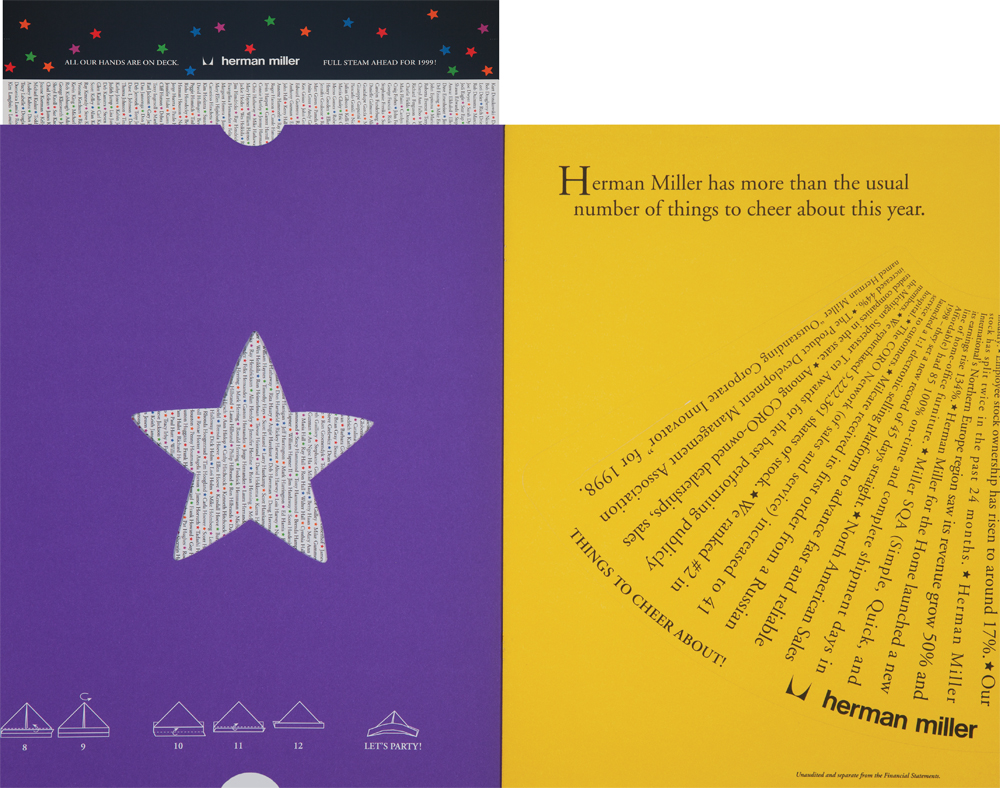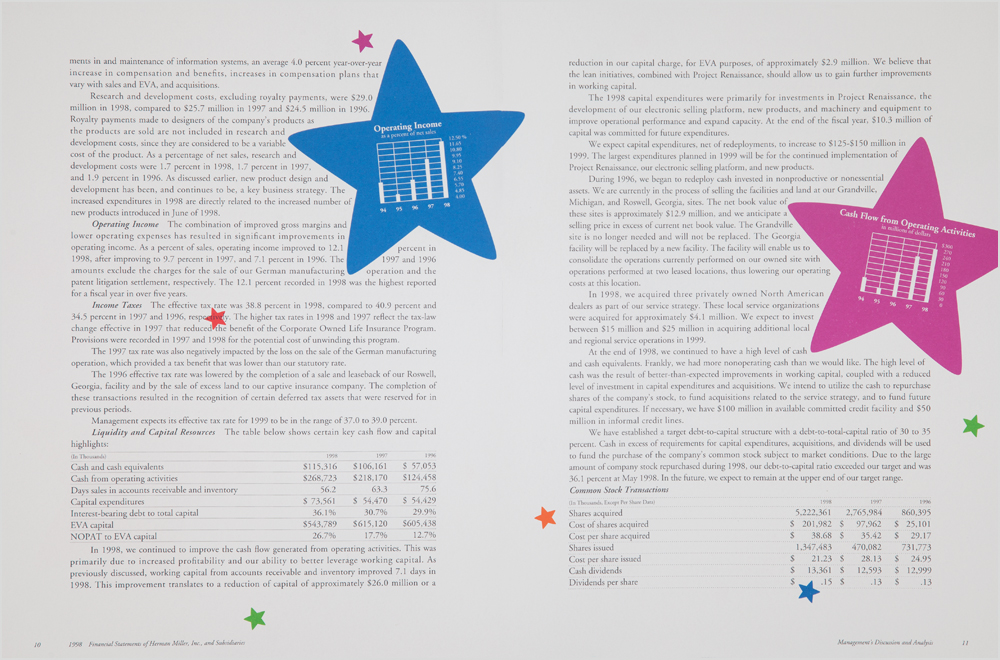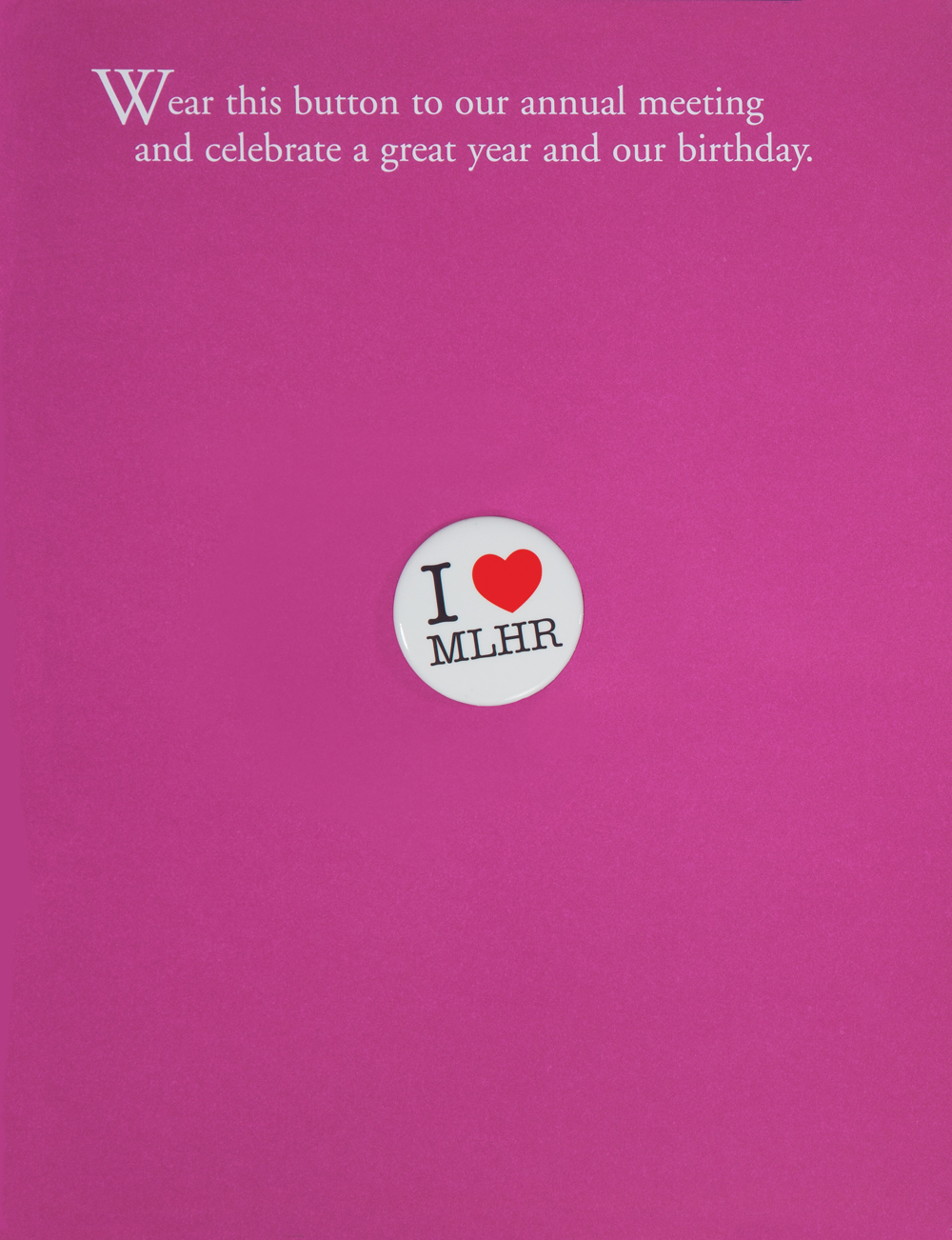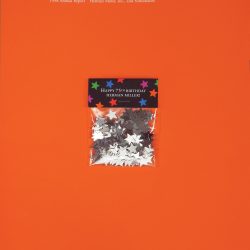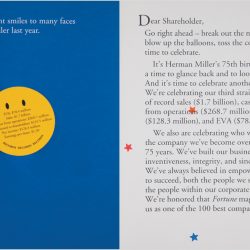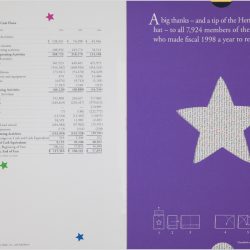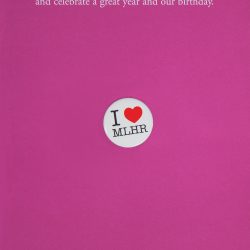 Herman Miller Annual Report. Bright colors. Star confetti, pop-up smiley face, paper party hat, megaphone, balloon, button! All included to celebrate a great year and the company's 75th birthday.
Recognition AIGA/IAS/NIRI Triad Award 1998, Annual Report 100 Show, Creativity Annual 1999: Gold Medal Award, Print's Regional Design Annual 1999
SizeW 8.5" x H 11"
Paper/Material Uncoated white cover and text
Techniques Offset printing, 6 spot colors. Scored, diecut, perforated, saddle stitched. 4 items tipped in.
Copyright Herman Miller Inc.
Artifact Type Original (4)
Donor Steve Frykholm, Diane Garonne
ID Number 3426