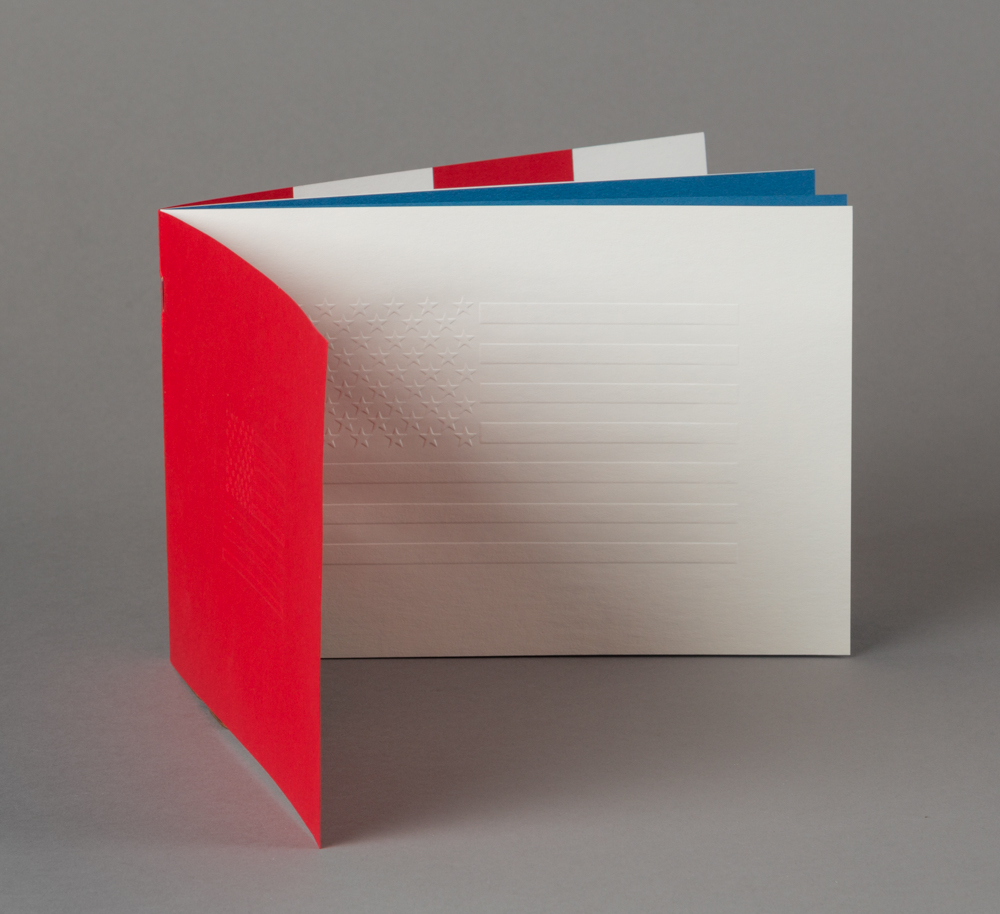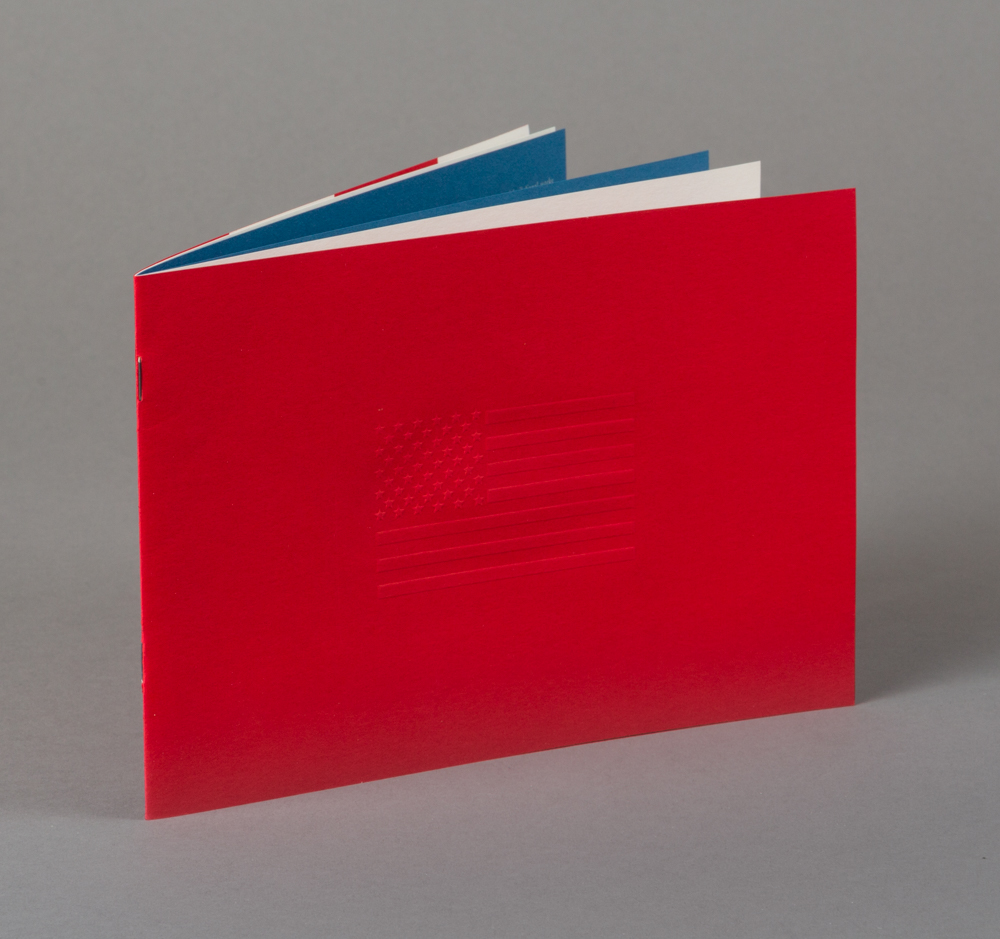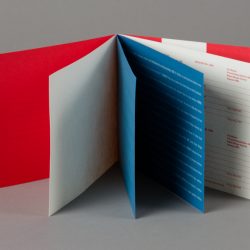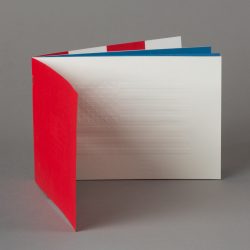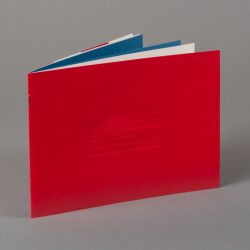 Exhibition featuring fine prints and drawings by American artists. Cover features a blind embossed American flag on red uncoated stock. Larger and larger embossed flags follow on white and blue stocks. Typography continues the flag theme – presented in long justified lines with open leading. Text is white opaque ink on blue stock.
Size W 9.25" x H 6.25"
Paper/Material Red, white, and blue uncoated cover stocks
Techniques Offset printing, red and opaque white inks. Blind embossing, perforation.
Copyright Western Michigan University
Artifact Type Original (1)
Donor Jon Henderson
ID Number 515