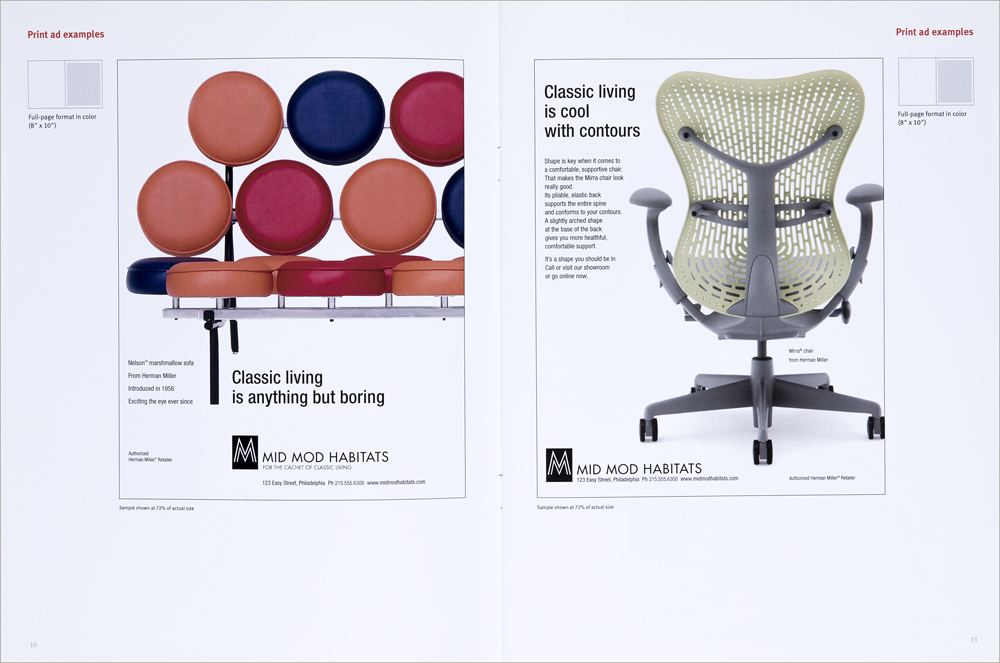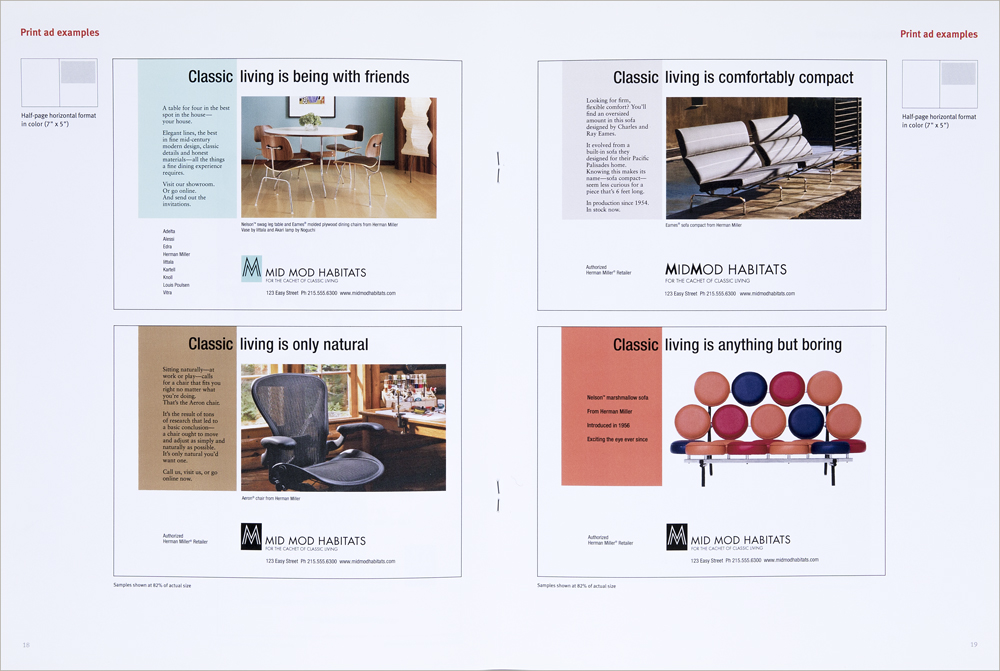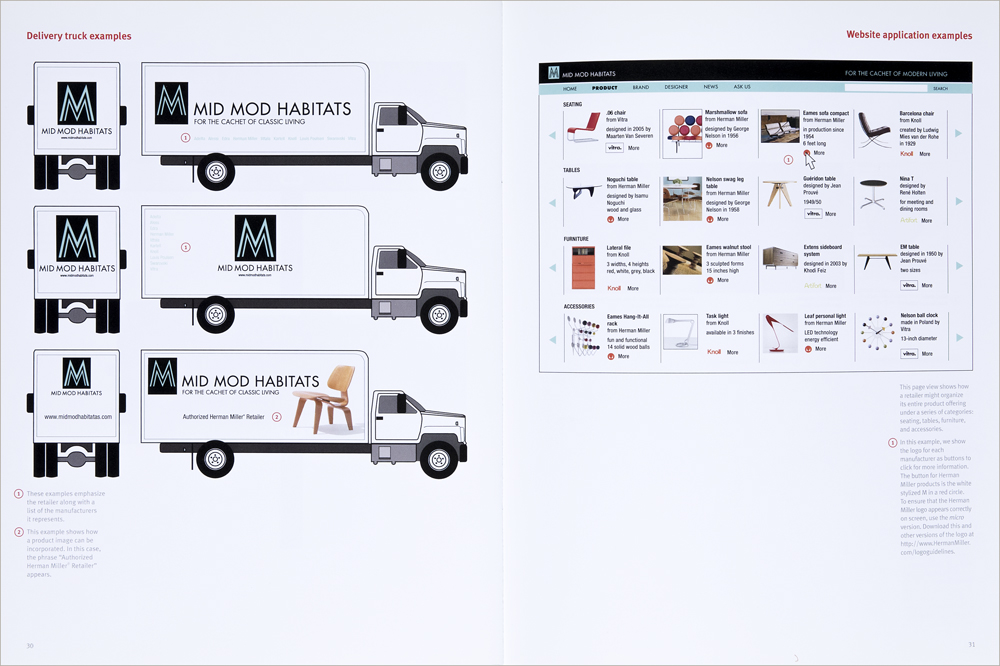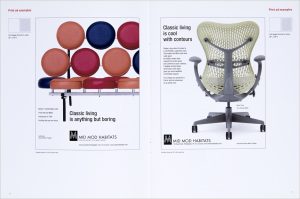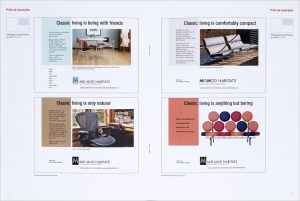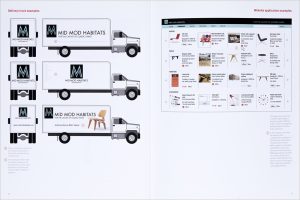 A manual was developed for authorized Herman Miller retailers to serve as a guide in associating their identity with their status as an authorized Herman Miller retailer and giving examples of applying the Herman Miller brand in various formats such as ads, store signage, billboards, delivery trucks, and websites. Product descriptions and photographs were offered for their use, if desired. The examples were based on a fictitious retailer — Mid Mod Habitats.
Size W 8.5" x H 11"
Paper/Material White matte coated text and cover stock
Techniques Offset printing, 4 color process + 2 spot colors
Copyright Herman Miller Inc.
Artifact Type Original
Donor Linda Powell
ID Number 2443