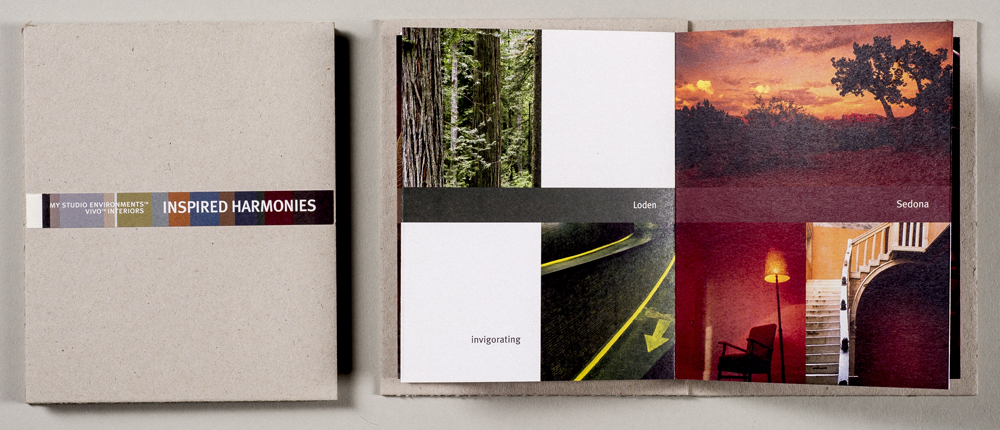 Small accordion folder sandwiched between 2 chipboard covers presenting the inspirations from architecture and nature that influenced the color palette for My Studio Environments and Vivo Interiors products from Herman Miller.
Size W 4.5" x H 5,5"
Paper/Material Folder: uncoated white cover.
Covers: heavy chipboard.
Techniques Offset printing, 4 color process.
Band glued to covers. Folder is accordion folded and glued to covers. Wrap band applied.
Copyright Herman Miller Inc.
Artifact Type Original (3), prototype
Donor Herman Miller Inc.
ID Number 3855