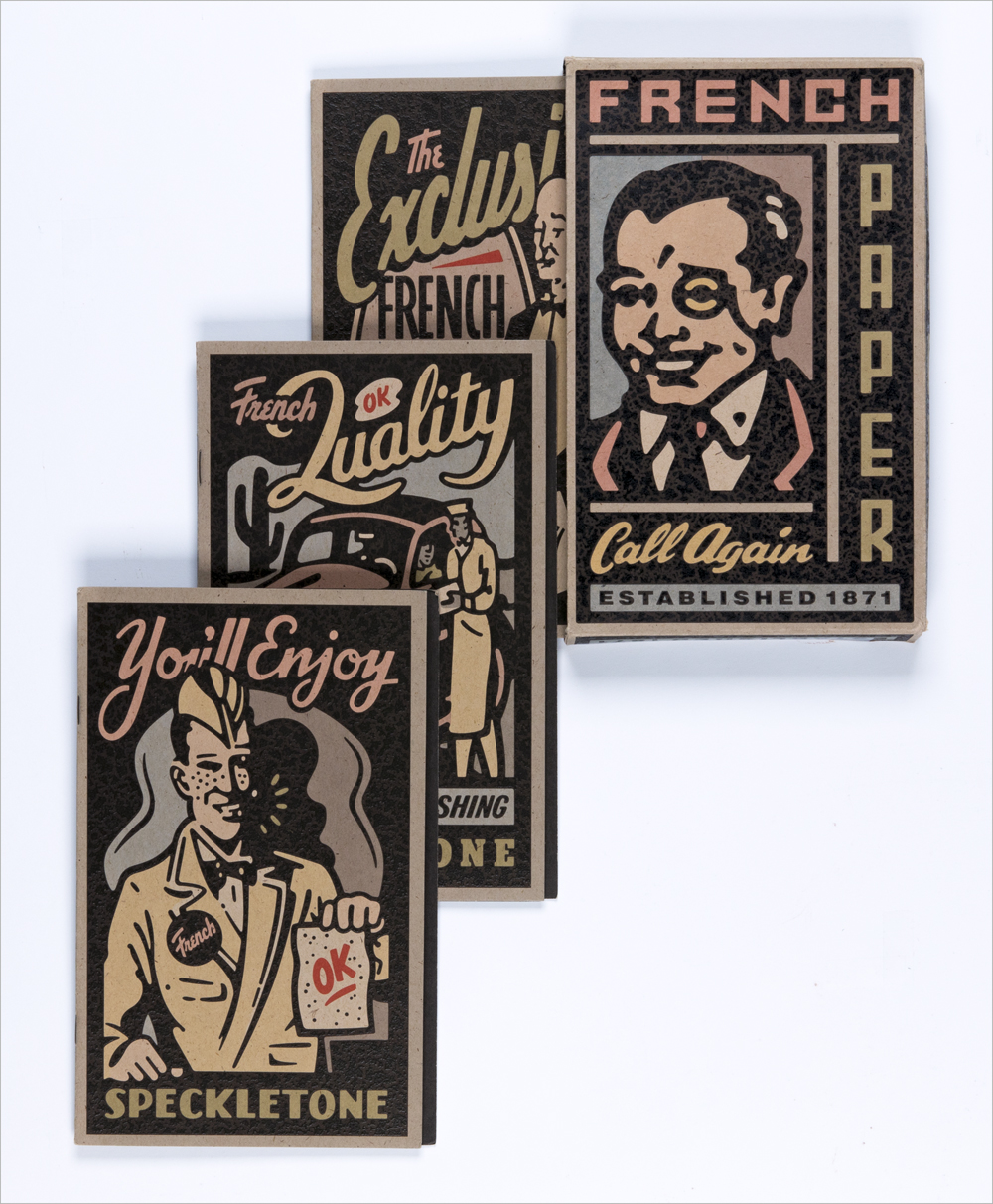 Set of 3 French paper swatchbooks in a slip-in box promoting 4 paper lines.
Size W 5.75" x H 9.5"
Printer/Producer Litho Specialties, St. Paul, MN, Anderberg-Lund, Minneapolis, MN
Paper/Material Various French text and cover papers
Techniques Offset printed. Folder and case: thermography, scored, folded, assembled.
Swatch books: padded, glued to back cover.
Copyright Not Specified
Artifact Type Original (1 boxed set plus additional books)
Donor French Paper Co
ID Number 104