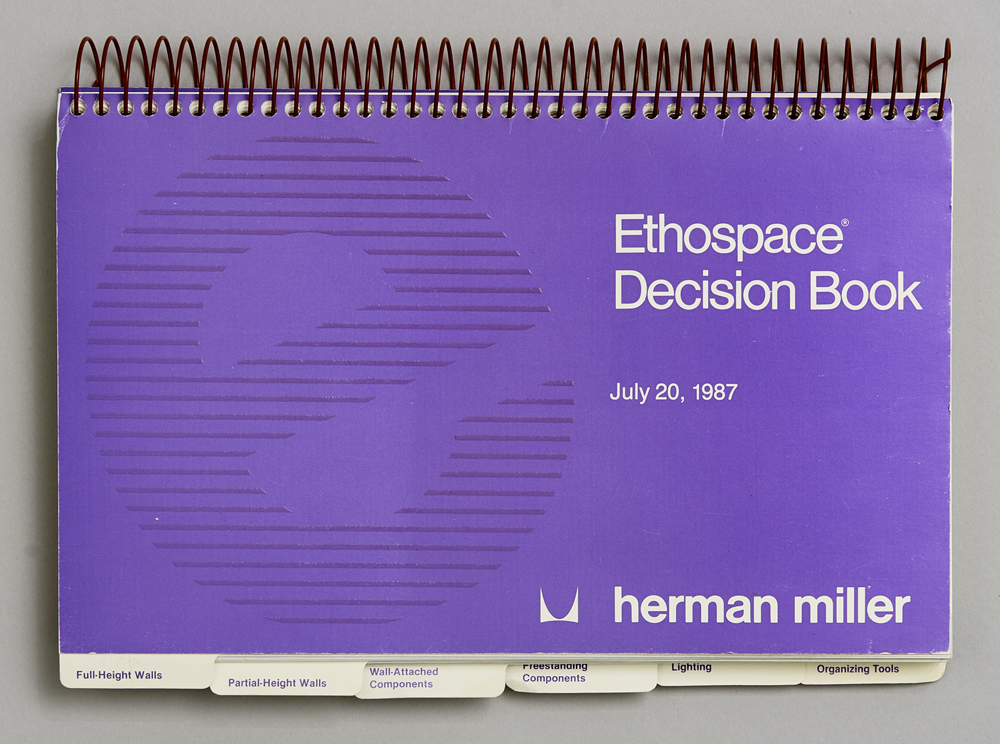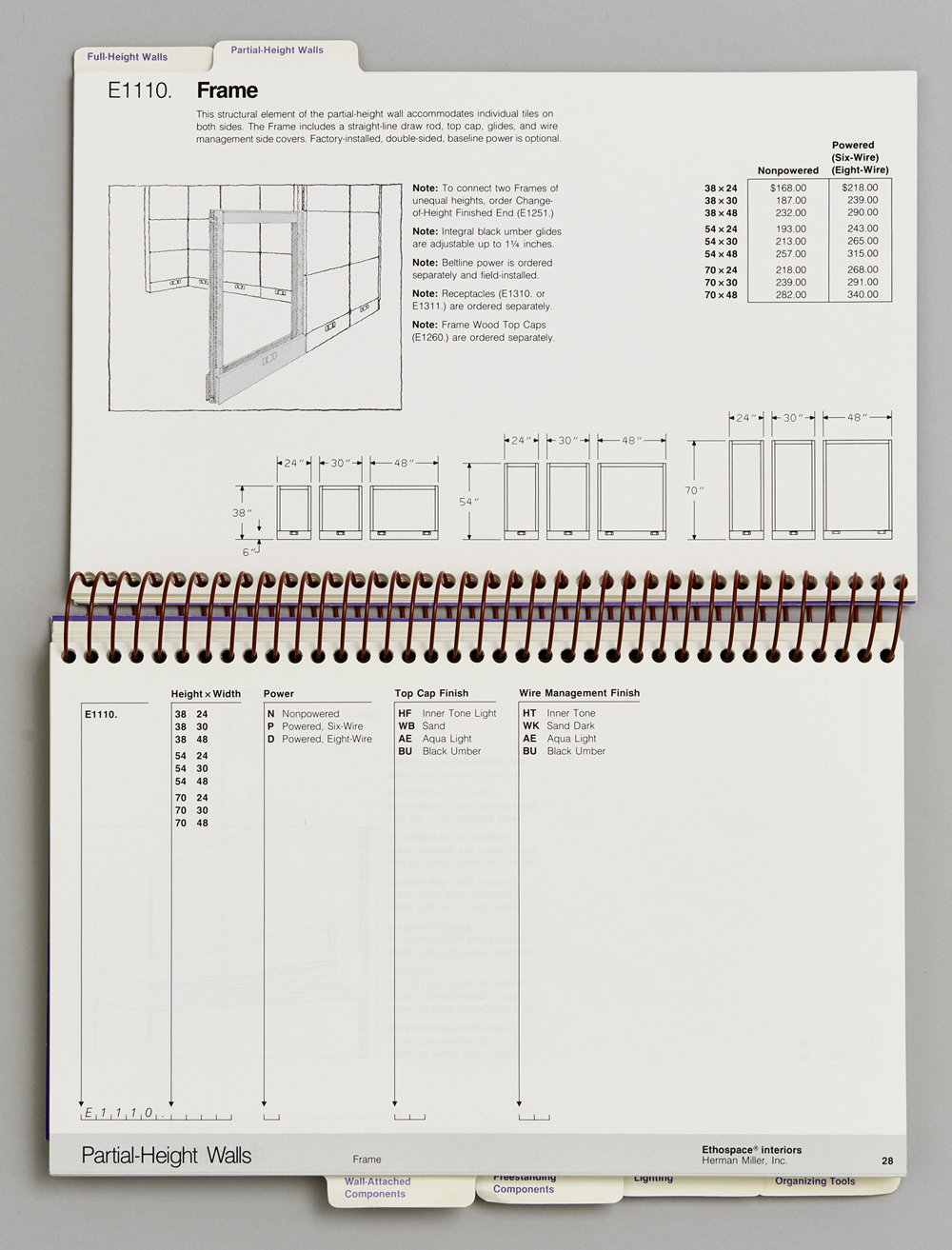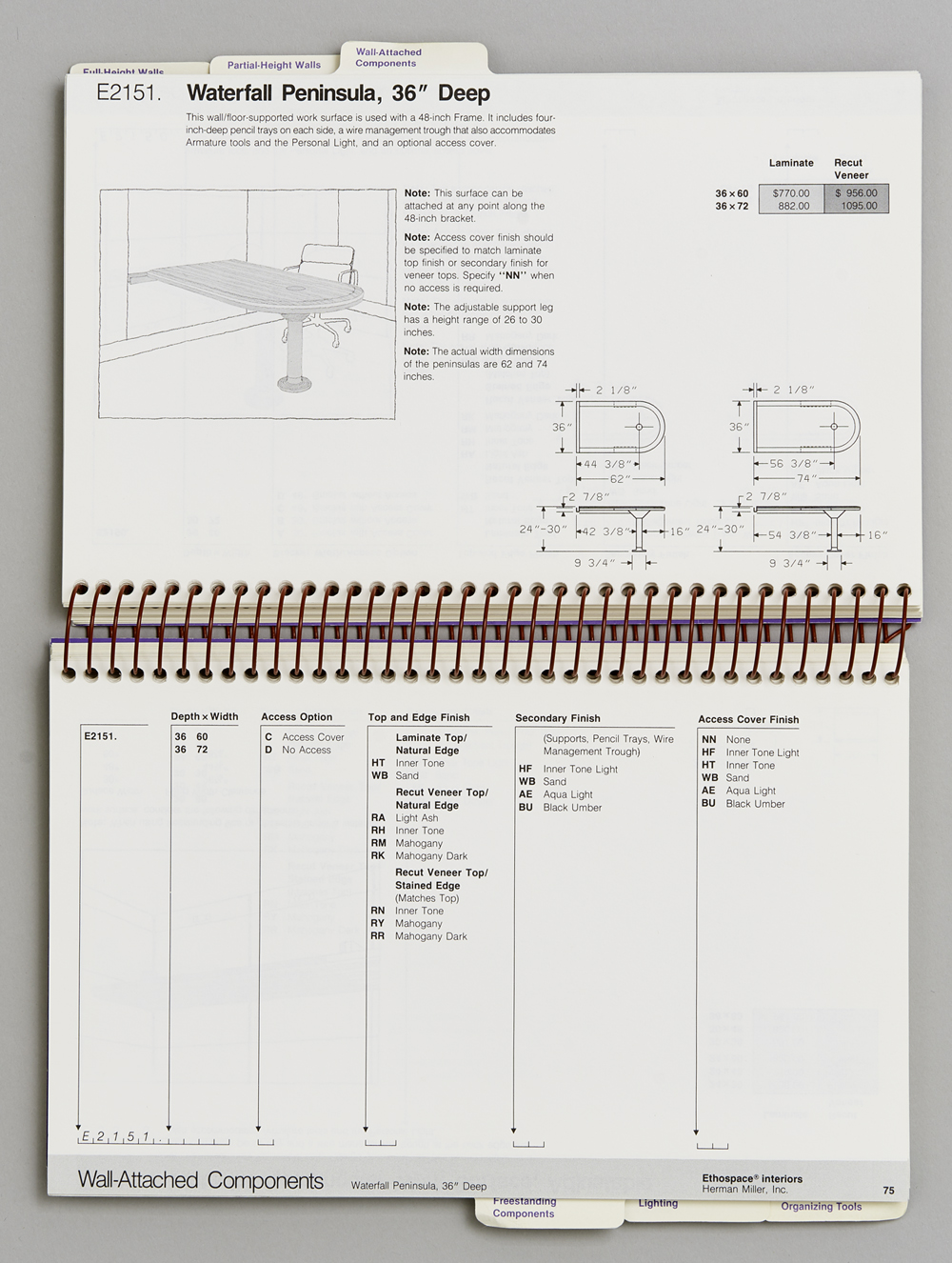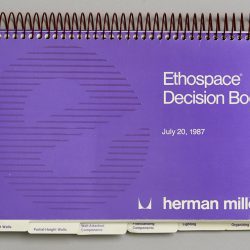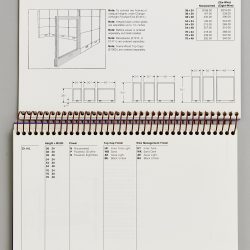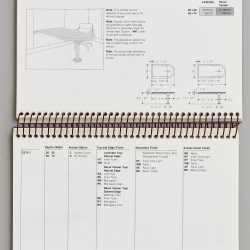 A specification tool for a complex office system furniture product line that allows specifiers to build each alphanumeric product number by making a series of decisions one step at a time. The goal of the tool was to make this process easy to understand, use, and specify. The book is small and spiral bound, saving valuable space and laying flat on the user's work surface.
A team of Herman Miller product marketing personnel worked with Karl Lierl, a graphic designer from Munich, Germany to devise the unique product numbering system.
SizeW 9.5" x H 6"
Paper/Material Cover and section dividers: white coated cover Interior: white uncoated book
Techniques Offset printing. Covers: 1 spot color plus dull coating and clear thermography. Interior: 1 color. Red spiral binding.
Copyright Herman Miller Inc.
Artifact Type Original (1)
Donor Kathy Stanton
ID Number 6644